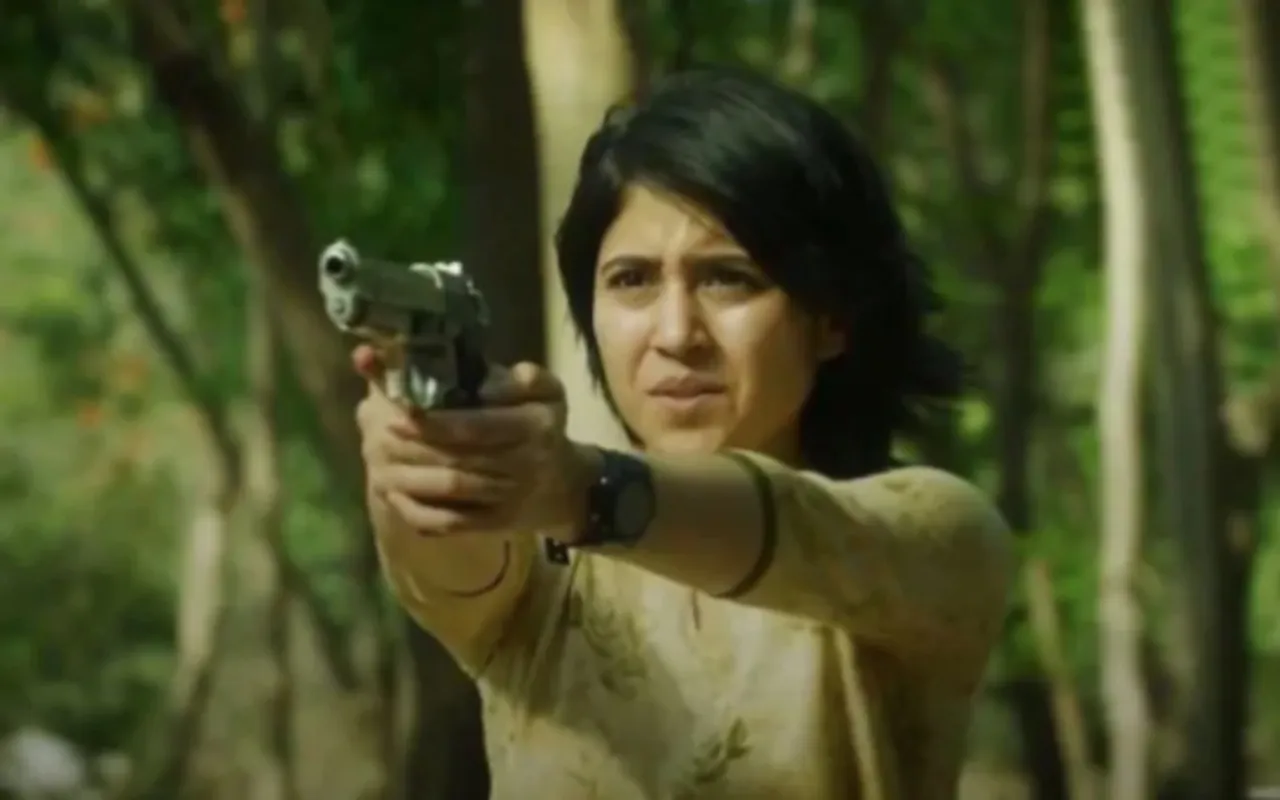 In the season finale of Mirzapur 1, when Munna (Divyenndu) goes on a killing spree at a wedding he literally blows Bablu's (Vikrant Massey) brains out. Why watch this celebration of mindless violence, in the first place, is a fair ask. After all, it is the Godfather story being retold I-lost-the-count times in a Gangs Of Wasseypur-ish way. But if, like me, you have made up your mind to watch it nonetheless or maybe you watch anything that has Pankaj Tripathi for his deadpan expression when he is about to deliver witty one-liners, here is what I think of Mirzapur Season 2.
As a viewer, you know the wrong person has been killed. You see the creepiest father in law, the patriarch, almost dictator-ish Satyanand Tripathi (Kulbhushan Kharbanda) punishing his sexually liberated daughter-in-law Beena (Rasika Duggal) for having an affair. If you have been initiated to the world of guns and gore that is Mirzapur those are reasons which will bring you back to watch season 2, plus some great publicity work done by the channel which obviously could not have skipped your attention while you were working from home for the past six months.
Also Read: Mirzapur Season 2 Trailer Crackles, But Without Much Attention To Its Female Leads
Everybody is after the coveted seat of Mirzapur ruled by Don Akhandanand Tripathi or Kaleen Bhaiya, including his unhinged son Munna. He deals in opium and country-made guns, which is front-ended by a carpet factory.  In the first episode, we learn battle lines have been intensified. Guddu Pandit (Ali Fazal), who was been shot in the leg, is underground with Dimpy (Harshita Gaur), his sister, and Golu (Shweta Tripathi Sharma). Munna wakes up at his home and we are told he has been shot five times. He is not the guy who learns from his past mistakes, instead, he starts believing he is immortal. Sharad Shukla the son of Rati Shankar (killed by Guddu Pandit last season) who was never interested in this trade takes over as the Don of Jaunpur. Beena is pregnant and she promises her unborn child that they will survive. The restrain in her tells you that she is waiting for the right moment to strike. Lala and Guddu pair up and the latter convince, people to sell opium without informing Kaleen Bhaiya. Golu tells her father that she will fulfil his dream and rule on Mirzapur and Dimpy gives her Bablu's Diary.
Among the new characters, it is Robin (Priyanshu Painyuli) who makes an impression early on. Sharad decides that Munna is the weak link through which he can reach his goal of taking over Mirzapur.
There is a scene where Sharad, trying to bond with Munna, sits across him at a place which looks like a cheap watering hole. Sharad the city-bred, is a wine connoisseur and offers some to the spoilt brat Munna which he predictably fails to appreciate. That scene paves the way for the dynamics in this relationship. Another moment which stands out is when Guddu and Golu share their grief and ask if crying will make them weak.
Various father-son relationships are explored, where the sons are desperately trying to get out of their respective father's shadow. None of the women in the show play an overt role. However, Beena and Golu both seething with anger are the two strongest characters of this show. They have the restrain which most male characters do not. Golu who debuted in the show with a masturbation scene has now learnt to use a gun and is on her way to becoming a don in her own right.
Watch:  Shweta Tripathi and Rasika Dugal answer what is a perfect woman
The setting being UP and the uninhibited way in which lawlessness and crime in the state are highlighted makes one wonder whether under the current scenario caste and class which play a pivotal role in Uttar Pradesh's politics, are explored enough. In the end, loyalties shift, revenge is achieved but there is scope for another season... Hopefully, the makers are listening to us.
Also Read: Expectations I Have From Mirzapur Season 2 As A Feminist Viewer