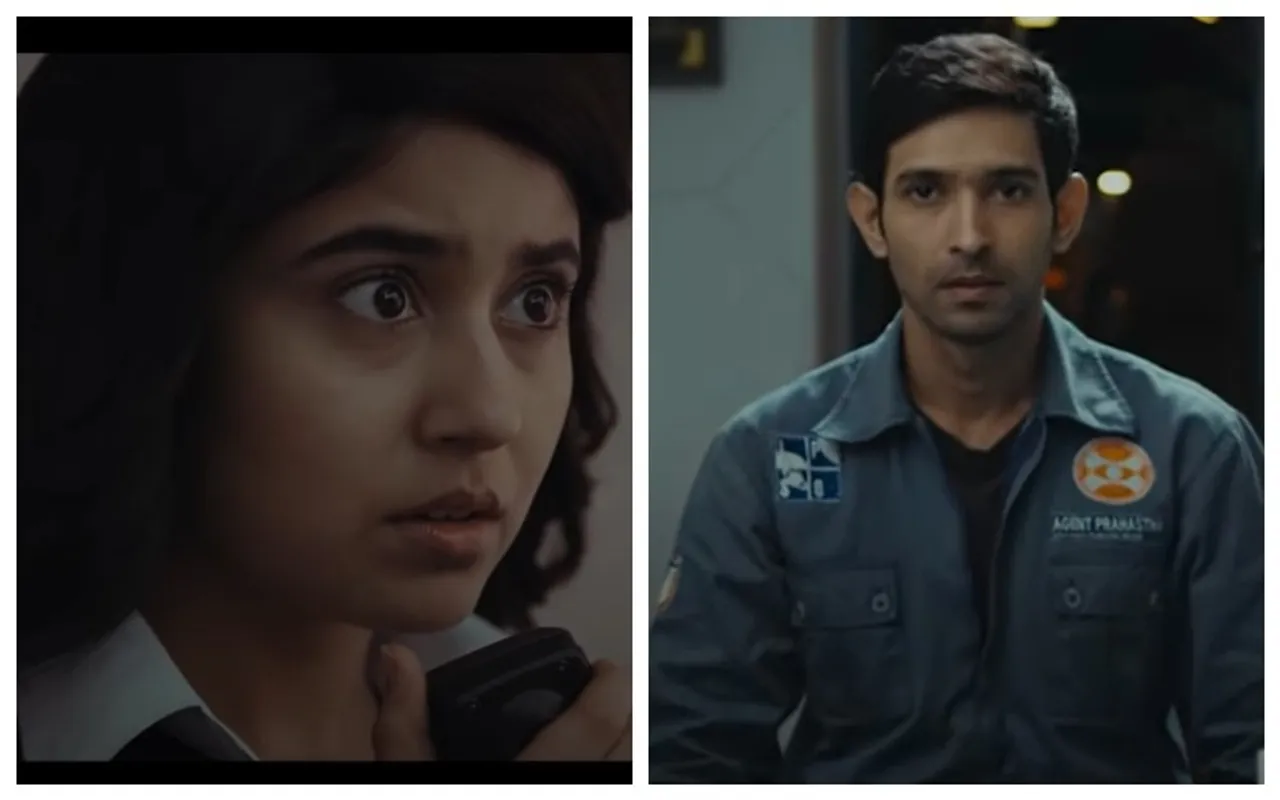 Shweta Tripathi and Vikrant Massey's science fiction film Cargo has now been confirmed a Netflix release on September 9. The film is written and directed by Arati Kadav. It also stars Nandu Madhav in a pivotal role. Cargo is produced by Anurag Kashyap, alongside Arati Kadav, Navin Shetty and Shlok Sharma. The film was supposed to have its international premiere in March at the Southwest (SXSW) Film Festival, but it was later cancelled due to the coronavirus pandemic. Cargo has had its India premiere at the 2019 MAMI (Mumbai Academy of Moving Image) Film Festival under the spotlight section.
There were rumours about the film's digital release, although nothing was confirmed until Netflix India took to its social media accounts to announce the news. "You must've received the first consignment. We are sending another one, through #Cargo. Coming on 9th September only on Netflix," Netflix tweeted. On Instagram, the streaming giant posted a meme, where Vikrant Massey is seen asking Shweta Tripathi about the film's release date, to which she replies "23rd", referring to the second season of her series, Mirzapur. Massey also starred in the first season of the series. The post was captioned with Cargo's release date.
Also Read: Sadak 2 Trailer: This Alia Bhatt Starrer Looks Intriguing Yet Melodramatic
What We Know About The Film
The teaser for Cargo was released in October 2019, when the film was selected for MAMI Film Festival. The plot revolves around a young female astronaut (Shweta Tripathi) who seems to be grappling with her job as she deals with her spaceship's enigmatic cargos. On the spacecraft, she meets a reclusive astronaut (Vikrant Massey). A supernatural twist is added when the characters come face to face with a lonely demon who has been working on a spaceship for years for the Post Death Transition services, where dead people are recycled for rebirth. At the MAMI Film Festival, the film had garnered huge praise from fans and movie buffs, who applauded the acting skills and the storyline.
Also Read: Expectations I Have From Mirzapur Season 2 As A Feminist Viewer