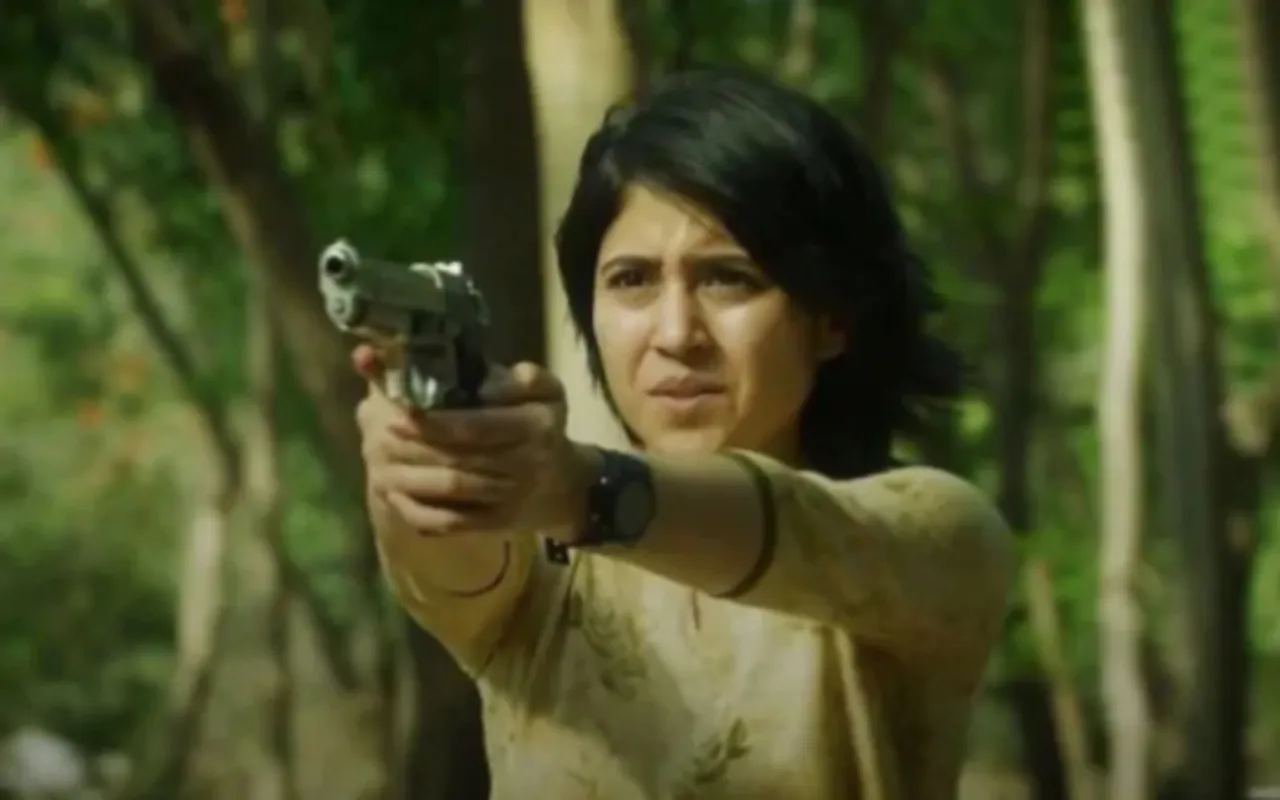 The trailer for Mirzapur Season 2 is finally out, and expectedly, gears the upcoming series up to be a cracker of a ride. Premiering later this month on October 23, on streaming platform Amazon Prime, the web show will pick up on the thread left hanging at the end of season 1 in 2018. Two years have passed since the first season premiered in 2018, and fans have waited a long time to see what has become of Kaleen Bhaiya and his mafia empire in Uttar Pradesh. The stage is set, the audience is ready - but before the grand opening, the considerable absence of key women in the trailer is unmissable.
With some major subtractions, courtesy of having died in season 1, the rest of the original cast has reprised their roles for the new season of Mirzapur. Pankaj Tripathi returns in his enigmatic lead as Akhandanand Tripathi, the crime king of Mirzapur, along with Divyendu Sharma as his son Munna, the natural successor to his father's coveted throne, and Rasika Dugal as his promiscuous wife Beena. Ali Fazal (as Guddu) and Shweta Tripathi (as Golu, his sister-in-law) form counterpoints to Munna's character who was responsible for gunning their respective partners to death in the last season. In a pleasant surprise, we see two new stellar introductions to the already stellar cast - Vijay Varma and Meghna Malik.
Also Read: Panchayat On Amazon Prime Is A Bittersweet Ode To Rural India
How Important Are Women Characters In Season 2?
While the plot is making itself out to be more exciting and contrived this time around, it was a little dampening to see that, at least in the trailer, the women of Mirzapur don't find much screen space. Season 1 had left off at a point which could potentially throw these women into the limelight, or somewhat close to it. With her sister and beau gone, Golu had vowed to face up to the crimelords in Mirzapur as revenge - a flame that was fanned via the preview in August through Tripathi's social media promos up until the trailer now. We do see Golu picking up arms, but her importance doesn't appear focal.
Dugal as the vengeful Beena and Sheeba Chadha as Guddu's mother find a stray shot here and there. Perhaps there could have been more of them - since they're both actors beyond compare. However, Malik's addition to the cast as a mother to another key player tells us that there might be more to the significance women play in the series than is being let on right now.
One can only wait. Until then, read the expectations I have from Mirzapur Season 2 as a feminist viewer.
Watch the official trailer for Mirzapur Season 2 here: 
The views expressed are the author's own.