The Dalit survivor in Hathras gangrape case died this morning in Delhi. It took her passing for social media and news channels to finally get over their addiction to Bollywood news and acknowledge the brutal rape cases plaguing Uttar Pradesh in real-time. Is media finally done with superstar testimonies and speculations over Narcotics Control Bureau investigation? Or will it go back running to NCB headquarters, the minute it issues a fresh summons, leaving behind a trail of vital news that it chose to neglect?
Last week farmers across the country staged protests against the controversial farms bills, that received assent on Sunday from President Ram Nath Kovind. What was media doing? It was busy speculating what happened in the NCB interrogation of Deepika Padukone. What did she wear, did she use drugs, was she the admin of a WhatsApp group where the conversation on drugs happened? Is the plight of farmers not worth media attention?
The amount of coverage given to Bollywood in the last few weeks, so we even tend to give one-fourth of it to other pressing issues in our country? Not just rape, domestic violence, sexual abuse, harassment, marital rape, women in this country, of any age, class or religion, are not safe from sexual crimes. If our media spends a similar amount of time covering cases on gendered crimes, holding panel discussions on the well-being of women, the conversation on these issues will be furthered by miles. Media has the power to positively impact society, to force them to think and challenge their views. But does it want to use it, unless it is a trending issue?
Also Read: Rape Cases Show No Signs Of Stopping, Even As COVID-19 Cases Mount
Ever since the death of actor Sushant Singh Rajput in June, Indian media has been consumed by Bollywood. Nepotism, mental health, manipulation, black magic, drug abuse, the stories have been endless. No one is saying that the coverage of these stories isn't important. Or that NCB shouldn't probe drug nexus in Bollywood. But does Singh's death and its aftermath require round the clock coverage? Is the only news that we need to follow? Must it take a brutal rape, and death of a Dalit woman who was gangraped, to distract India media from Bollywood?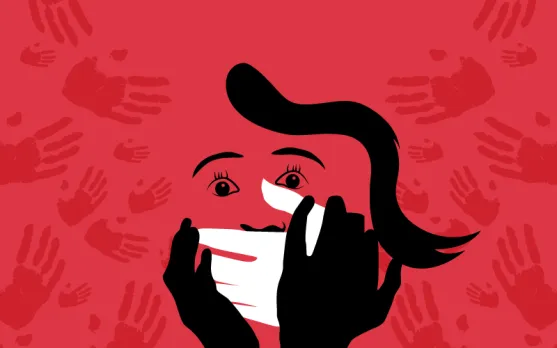 Man brands 75-year-old woman as witch, kills her.
Even now, when we are face to face with yet another brutal case of sexual violence against women in India, one cannot confidently say how long will it hold Indian media's attention. One summon, one testimony, one leaked WhatsApp chat, one controversial tweet against a megacity, that's' all it takes to generate news. That's' all it takes for media to lose its focus.
However, Indian media's obsession with Bollywood is also the tale of our endless appetite for Bollywood news. Why does media focus on Bollywood so much is one part of the question. The second is, who is consuming this news? Who is clicking on all those news items about Kangana Ranaut's tiff with Brihanmumbai Municipal Corporation? Who wants to know whether Singh was thrown out of films or not? Or whether Rhea Chakraborty is "close" to Mahesh Bhatt? We do.
Also Read: Most Media Reports In Sushant Singh Rajput Case Are Not Based On Facts: CBI
So if we want media coverage to focus more on numerous other problems that riddle this country right now, apart from the plight of Bollywood, then we need to change our news consumption pattern. Google more about valid information on coronavirus. Read about farms bills. Don't switch the channel when it telecasts news about Hathras gangrape. Watch it. Infact change the channel when Indian media begins to crawl back to the comfort of reporting on Bollywood, without verification, and with a clear intention to sensationalist an issue, just for the sake of TRP.
The views expressed are the authors own.