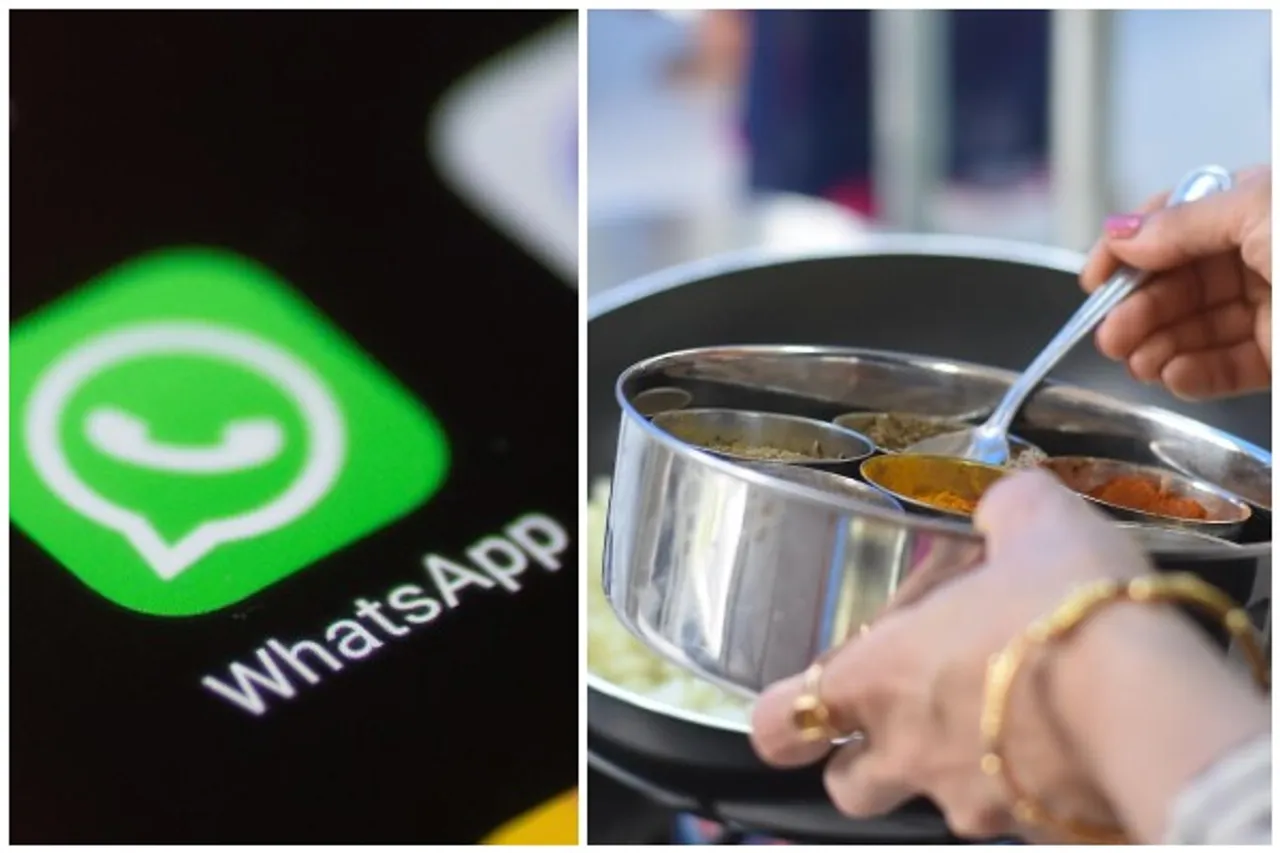 WhatsApp groups are generally great places to learn about human behaviour as most often they are battlegrounds for contradictory views. Yesterday, one of the society WhatsApp groups I am part of, had a post by a home-chef reassuring us how she de-veins her prawns with outmost care at her home kitchen. In her enthusiasm, she ended up sharing a few pictures of the process too. As I was planning to book a meal, there were responses to her post that discretion should have been used before the post was shared. That the post can potentially hurt people's sentiments. The aforementioned pictures were promptly deleted by the sender.
It is important to mention that the group sees steady traffic of food-related posts and various endeavours that the residents take up from time to time, most of which receive very kind feedback. So, shouldn't discretion have been used by group members before publicly feeling grossed at other people's food habits? I am sure that on a virtual platform, we overlook a lot of things we don't wish to engage with. One could have just moved on? I cannot fathom a meat-eating person ever showing similar disgust to vegetarian food. This social disgust for the so-called "non-vegetarians" has always puzzled me.
Also Read: Why do Outspoken Women make Men so Uncomfortable on Family WhatsApp Groups?
Isn't tolerance also about acknowledging different people have different food habits and everyone should be ok with that? Why do we need to hastily take offence at pictures of de-veined prawns? During the lockdown, when I was fed up of eating meals cooked by myself, home-based chefs came to the rescue. A lot of them have worked hard to turn their kitchens into workspaces and got all kind of accreditations. Shouldn't we applaud their dedication, irrespective of the kind of food they prepare? Do we not need to acknowledge the enterprise they set up during the most difficult year of our lives?
I have often wondered whether the so-called Indian "non-vegetarians" (who are essentially omnivores) feel bad that their food choices are being looked down upon? Why does the three-letter prefix "non" make vegetarian the norm and non-vegetarian the deviation? Why is the onus of not offending on the 'others' even when it is a way of life for them?
Growing up in North India, I was often the odd one out for carrying an egg in my tiffin box, almost three days in a week, and sometimes even on a Tuesday. My mother and I were both learning to deal with these no Non-veg days and spells during festivities, while I was growing up. Back then, I had little understanding of the diversity in terms of food choices that is exclusive to our nation, or the fact that even her arranged marriage had brought her hundreds of miles away into a culture she had little understanding of. The home and the world where different places. We survived by choosing to blend in.
But is this vegetarianism a choice or convenience? Isn't it an open secret that there are parties at the onset of such no non-veg spells where there is free flow of butter chicken and alcohol? Is it okay to show disgust at this double standard?
Also Read: Rejoice! You Can Now Mute That Sexist Family WhatsApp Group Chat Forever
India ranked 94 among 107 countries in the Global Hunger Index 2020, we fall in the serious hunger category. Isn't feeling grossed at someone's food a real privilege then?
Also Read: WhatsApp & Sixty Plus Generation: What Makes it the Go to App
Meat-eating or not meat-eating is a tradition in India, more than a choice. Yes, meat markets are a rather unpleasant sight. But does that give us the right to look down upon someone's food? During my school, college and working years my tiffin boxes, or dabbas, or even odd meal invitations at my home was a chance for many of my friends to eat the kind of food they never ate at home. This generally meant egg and fish preparations. My mom fed them with love. I have made fun of their ghas phoos too and also hopped over to their homes to be fed the perfect stuffed parantha and achaar meal. We have never lost respect for each other. Making allowance for another person's food choice didn't seem like such a big deal.
I wonder whether we have lost the will to respect others' choices today, or are simply too preoccupied with what offends us and what doesn't.
The views expressed are the author's own.