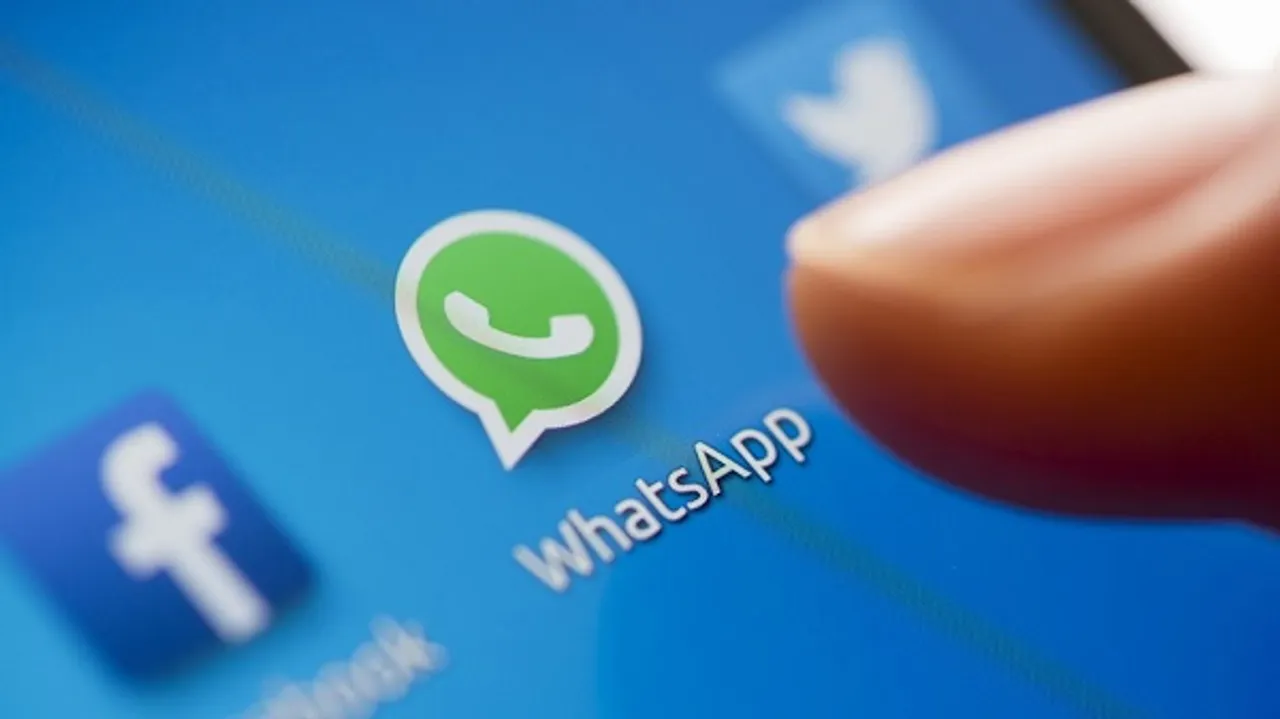 Older Generation, and their social media queries is like opening a Pandora's box, where we all lose patience and love. Nine out of ten wards (whose parents are senior citizens of this democracy) get nightmares of their parents joining any social media platform. Let's accept we break into a cold sweat whenever someone from that generation, calls up with a social media query.
Just when you thought you were done with the tutorials on YouTube and emails, technology came up with affordable smartphone.
Of all the social media platforms, the older generation seems to love using WhatsApp the most.
The popular messaging app is much easier to use than other social interaction platforms. It piggybacks on something the oldies already know - personal and group messaging. Another thing that works in its favour is the fact that the interaction is on a one-on-one basis.
When using platforms like Facebook and Twitter, one feels like shouting into a deep dark well. You know you have sent out an interaction, but you don't know who among your friend list saw it, or will respond to it. The certainty of the interaction, and knowing to whom they have directed their message to, sits well with them as they grew up with face to face or telephonic interaction.
The fact that what they share will be privy to only a group of people of their choice, comforts them.
We have to admit that we are a bit harsh when it comes to critiquing the content that our parents share on social media.
If an acquaintance shares an image of a bald child, holding a placard which says that he has cancer, and your one like or share will help him or her heal, we smirk it off. But let a parent post such a photograph and our ears go red.
It is difficult to explain to them that a like or share can not heal cancer, or make them a millionaire. But it is hilarious at the same time to watch our worldly parents fall for such internet traps. The damage on the messaging platform is contained to "Forward this message to fourteen people, and you will receive good news!" or "UNESCO has declared our currency as the best currency in the whole world."
This does not mean that their feats on WhatsApp come without any side effects for us. Especially, after the app introduced those damned blue ticks.
Mommy keeps an eye out on the duration between when we received her message, to when we saw it and then when we chose to reply to it.
Anything  more than thirty seconds of interval in between that sequence, and you will have an earful during your next phone call. Doesn't matter whether you were on a flight, or in a board meeting, stuck in a traffic jam, or trying to jump off a clip. When mommy sends a WhatsApp message, you goddamn answer it instantly.
Another health hazard we face due to older generation's over-enthusiasm, is receiving hundreds and thousands of forwarded messages/ Gifs/sanskari audios and videos of bhajans throughout the day. It starts with forwarded good morning messages, which they seem to save on their phone for  future use.
As a result of which, their phones run out of storage every fifteen days. (Have you looked at their contact list!)
Then there are family groups.
Here all the uncles and aunties need to be greeted separately, if you don't want to face their wrath. All our replies and messages are duly monitored by our active parents. Who ping us on personal message, if we fail to keep up our daily appearance on the family groups.
All this said and sulked about, this particular social interaction app has given the generation the confidence of being in sync with technology.
The inclusion and interaction they receive, help them feel less lonely and more in touch with their busy children. As for us, let's just be grateful that WhatsApp stopped at blue ticks. God knows what will happen if in the future, elders are able to see our expressions to their every message.
Picture Credit: fullonsms.com
Also Read : The Yearly Trend of Recycling "Happy New Year" Messages
Dr Yamini Pustake Bhalerao is a writer with the SheThePeople team, in the Opinions section.  The views expressed are the author's own