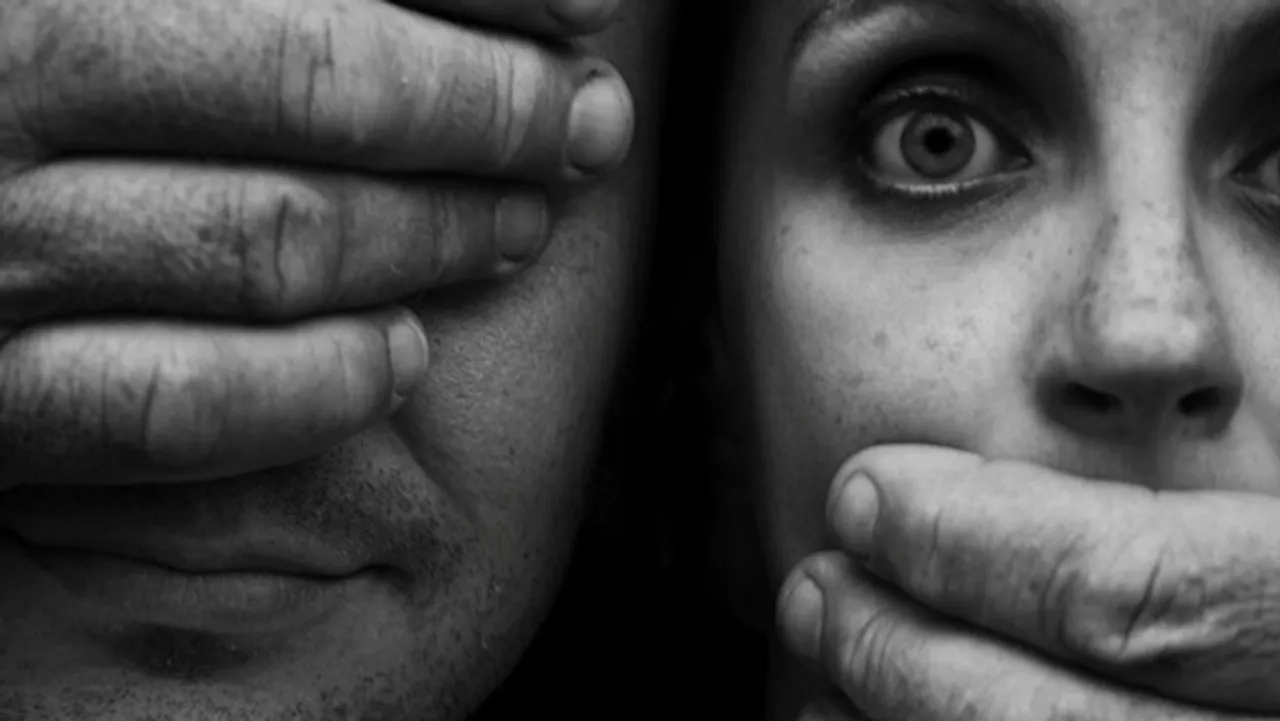 "All violence against women starts with disrespect." I once came across this quote, and its utter simplicity hit me hard. That's actually it. That's where it's all coming from. And until that is not addressed, things will never change. Each act of disrespect that we as women endure, ignore, laugh off, forgive, forget or fail to fight in any way, fuels every next act of disrespect ultimately snowballing into a scourge of epidemic proportions debilitating women across continents. This scourge gains propensity with each new victim of verbal, sexual, physical, domestic, mental emotional, professional and psychological abuse!
Disrespect could mean different things to different women and mind it, if she makes it amply clear she feels "disrespected" by a certain behaviour, you better not repeat it. There. End of the problem! It doesn't happen in the real world, but that's what the aim should be.
Why The Problem Is Deep Rooted Beyond Belief 
Each act of disrespect that we as women endure, ignore, laugh off, forgive, forget or fail to fight in any way, fuels every next act of disrespect ultimately snowballing into a scourge of epidemic proportions debilitating women across continents.
Don't call me boss bitch! Respect!
Don't sit there and stare at my cleavage in the office meeting! Respect!
Don't take that tone with me. I am your wife. Respect!
Don't order me around just because I am your daughter. Respect!
Yes, I am feeding my baby in public. Mind your own business. Respect!
Your jokes make me uncomfortable. Respect!
No, do not put your hand around my shoulder just because you are the boss. Respect!
Don't interrupt when I am making my point. Respect!
I am an adult. I'll make my choices. Respect!
Respect has as many connotations as there are women in this world. So, find your own meaning and then go ahead and assert it. Every time you do it,  you become an agent of change. You have right there prevented the domino effect of violence against women.
To try and understand why some people don't speak up against "disrespect" and eventually "violence" we need to go on a "guilt trip" along with them. Yes, fear is the other factor. But that is logical. Very natural. And it takes tremendous effort to overcome it and speak up.
But guilt? It is so ingrained in the female psyche that it turns reasoning on its head. How do you fight a battle if you start with the belief that you've already lost it? The female DNA has been twisted to believe:
If girls will wear revealing clothes they will be raped, of course.
Women from good families aren't on the street at three am.
You are a woman, don't compete with men.
Sex is not something you do for pleasure.
Manage the home, wives can't be ambitious.
He's a senior VP, he was drunk, calm down and be professional.
You smiled, that means "Yes".
Opinions and decisions are for men, keep quiet and listen.
Three years already, when are you having children?
Uncle was just trying to be friendly, don't make a scene.
So, what if he slapped you, he loves you.
He was tired, he just lost it, you keep cool, get him something to eat.
Dress up, deck up, and be at his beck and call or he'll stray.
You are a woman, you are second class, accept it.
Men will be men!
Telling Women That They Asked For It
That's just so convenient then, in other words, "Woman, you brought it upon yourself! You are responsible for the violence against you."
I'll agree with that statement but in a very different context – only if you as a woman do not strike down "every" act of disrespect with an iron fist. At least from now on. In my heart in solidarity with the global call of #16DaysOfActivism, I firmly believe like Greta Thunberg, that "change is coming whether you like it or not," and you women are at the helm.
By right a woman can live her life her way. No one can judge that in a kangaroo court of misguided patriarchy and "teach her a lesson" for not following capricious canons.
Violence against women isn't cultural, it's criminal," underlines acclaimed academic Samantha Power, "Equality cannot come eventually, it's something we must fight for now.
Isn't it time everyone acknowledged the fact that's been staring at us right in the face all the while; that violence against women starts with disrespect (often at home)? And it has everything to do with the entitled misogynistic mindset masquerading as "culture" "tradition" or even "rights" sometimes.
Therefore, gender-based violence needs to be tackled as a humanitarian emergency. Some call it the "single greatest human rights violation of our generation." WHO reports, "One in three women around the world experience physical or sexual violence, mostly by an intimate partner. This makes it the most widespread, but among the least reported human rights abuse. It is prevalent during times of peace and stability."
Emotional abuse or violence, on the other hand, say psychologists, is often difficult to recognise and quantify and therefore goes unreported. It lays the foundations for further abuse and violence by shattering self-esteem, raising self-doubt and shoving the victim into a guilt-ridden haze of vulnerability.
Are YOU going to let all of this continue? Or are You ready to take the first step towards going orange and ending violence against women by 2030?
You've got 16 days of activism against Gender-based violence starting 25 November, the International Day for the Elimination of Violence against Women to 10 December, Human Rights Day. Make your choice women and men. From this day onwards, do you pledge to be part of the solution?
Authored by Gunjan Pant Pande 
Views expressed are the author's own.