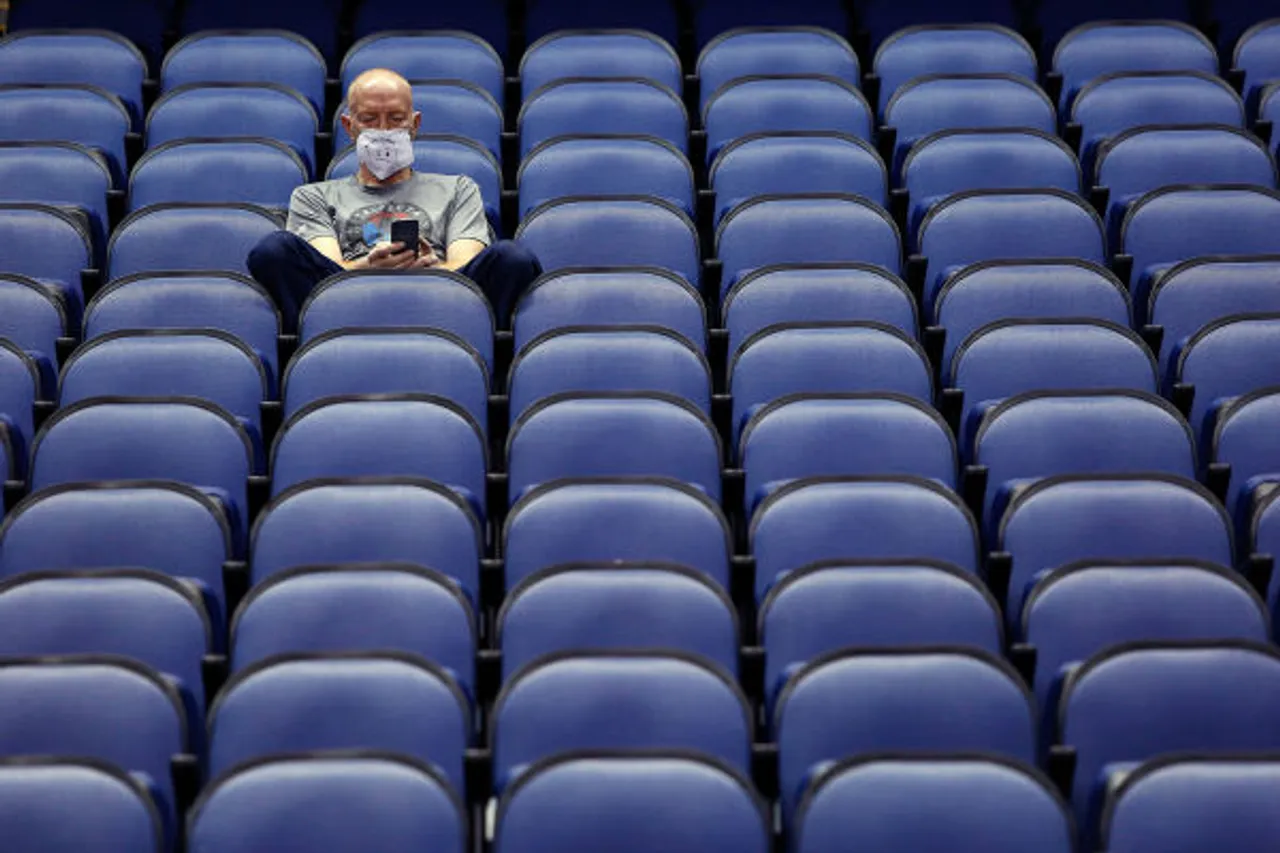 Six-time world champion MC Mary Kom and 12 other Indian boxers have been reportedly asked to remain self-isolation for a minimum of 10 days after their return to India on Friday night from Jordan. The boxers were training in Italy till 26th February, before they headed for Asia-Oceania Olympic qualifiers held in Jordan. Also, India's wrestling star Vinesh Phogat, had to cut short her training camp in Norway in preparation for the Tokyo 2020 Olympics as the Sports Authority of India (SAI) announced safety restrictions in the wake of the Coronavirus pandemic, Wrestlingtv.in reported.  When she arrives, Vinesh may have to be quarantined for 14 days under observation.
Recently with the threat of coronavirus outbreak, the pandemic is being taken into consideration by authorities resulting in doubts and multiple meetings about whether the Tokyo Olympics will be held as per schedule from July 24th to August 9th. Sportspersons say they would prefer to have the Olympics postponed rather than be held without spectators.
Also Read: Dating During Coronavirus: All that's Changing with the Pandemic
Sports India under lockdown
The world of sports is cancelling major events including the Indian Premier League (IPL) matches. With the rise in Coronavirus cases in India, Delhi and Karnataka stepped out of hosting IPL matches, while Maharashtra has banned the sale of tickets.
After IPL 2020 being postponed till April 15, the Mumbai Cricket Association now postponed all cricket matches till March 31st in order to prevent the spread of coronavirus.
The remaining two ODIs of India vs South Africa series were also called off in the wake of the coronavirus threat.
In recent weeks, we also saw the India women's cricket team returning home to an empty Mumbai airport with no fans to cheer for them, sportzwiki.com reported. The team returned home from Australia after the ICC Women's T20 World Cup 2020, and neither media nor fans were at the airport to welcome them.
From boxing to cricket to badminton and the latest IPL, other Indian sportspersons are affected too. "The travel advisory is meant for everyone. That means sports persons enjoy no exemptions. The virus doesn't discriminate against sports persons or non-sports persons. All athletes will have to fulfill the conditions of the travel advisory before they enter India," National sports secretary Radhey Shyam Julaniya had earlier said about the impact and how they are cooperating with the authorities.
Recently, Women's hockey coach Sjoerd Marijne was forced to cancel plans to visit his family in the Netherlands on Friday. Due to the government's measures to contain transmission of the coronavirus, he has now put off his plans to visit home country. Having helped the team book their ticket to Tokyo, the Dutch field hockey coach is on a brief break from the national camp of the women's hockey team. He is also disappointed that he cannot return to India since the country temporarily bars entry of foreigners. He later tweeted:

Had to turn around on my way to the airport to go to my family. The risk is too great that I can't return to India. Hard times for everyone and for me now that I can't see my family and I don't know when this is going to happen...
Also Read: Prevention of coronavirus key as there are no vaccinations yet
'Please Wake Up'
With total cases touched 84 and two deaths in India, top shuttlers from Indian and across the world slammed the Badminton World Federation (BWF) for taking the matter "too lightly." The World Health Organisation (WHO) on Wednesday has declared that so far nearly 5,000 deaths have been reported globally. London Olympics bronze medallist Saina Nehwal, her husband Parupalli Kashyap, Ajay Jayaram, former World No. 1 Kidambi Srikanth, and ex-top 10 player Hans-Kristian Vittinghus had earlier expressed their angst for carrying on with badminton tours while several other sporting events across the world were being either postponed or cancelled. They blamed BWF for putting their lives at "risk" by going ahead with its international tournaments. Upon which, the Federation now suspended all tournaments from March 16th to April 12th.
"I honestly don't get it! We should not be travelling the world playing badminton," Denmark's Vittinghus, a former World No. 8, had earlier shared on his social media accounts. He urged the BWF to follow other sporting federations in suspending the events.
Vittinghus wrote, "With some tournaments being played, while others are being cancelled, and the Olympic qualifying year still ongoing, players are left with choices between risking not only their own health, but also the health of the ones around them."
Retweeting it Saina, a former World No. 1, who is currently in Birmingham for the All England Championships, wrote: "I don't get it too."
Also Read: Coronavirus: Ten Reasons Why You Ought Not To Panic
Disrupted events. Daunting times
List of sports events impacted by the novel coronavirus outbreak are:
It has already impacted the highest money league IPL 2020, Pakistan Super League (PSL), England's cricket tour of Sri Lanka and other events.
The traditional Olympics flame-lighting ceremony in Olympia, Greece was carried without spectators in wake of the COVID 19 outbreak.
Australian Women Cricket team's tour of South Africa has been suspended.
The upcoming badminton events including Swiss Open, India Open, Singapore and the Malaysia Open will be among the suspended events.
The Wrestling Federation of India (WFI) had previously cancelled the Men's Freestyle training camp of Russia and Women's camp of Ukraine. United World Wrestling (UWW) also postponed the Asian, African & Oceanian, European and World Olympic Qualifiers in the wake of the virus outbreak.
The NBA had to suspend the season until further notice on Wednesday after a Utah Jazz player tested positive.
In Italy, all sporting events including Serie A have been suspended until April 3rd after two players, Sampdoria's Manolo Gabbiadini and Daniele Rugani of Juve, tested positive. Arsenal's game at Manchester City on Wednesday was called off due to the outbreak. Arsenal manager Mikel Arteta and Chelsea winger Callum Hudson-Odoi both contracted the virus, leaving the Premier League's future games in doubt
Also Read: What kind of sanitisers protect you against Coronavirus?
In tennis, next month's Fed Cup tennis finals in Budapest have been postponed, the ITF said on Wednesday. The 12-team women's competition was scheduled for April 14th to 19th but were called off "in response to COVID-19 health concerns", the ITF said in a statement.
"After careful consideration and close discussion with the ITF Board, the Local Organising Committee and in light of today's announcement by the Hungarian government regarding indoor events, it is with regret that the ITF has announced the postponement of the Fed Cup Finals," it added.
Also, the ATP and WTA Indian Wells tournament were cancelled as California as health officials declared a public health emergency in the area after a confirmed case of coronavirus.
In football, domestic leagues, the Champions League and the 2020 European Championship were called off. All major football matches in Britain were cancelled until at least April 3rd.
Spanish giants Real Madrid's squad in quarantine after a member of the club's basketball team tested positive on Thursday. The Champions League last-16 clash at Manchester City next week has been postponed.
Also Read: The Namaste Goes Global, Thanks To Coronavirus
FIFA have announced they have postponed Conmebol's 2022 World Cup qualifiers stating, "FIFA will continue to assess the situation in relation to COVID-19 and will decide whether further changes to the schedule of South American FIFA World Cup 2022 qualifiers are required, always with the aim of protecting the health and safety of all individuals involved."
The 2020 London Marathon, which was scheduled to take place on April 24th, has been postponed to October 4th.
In Australia at the Grand Prix, the Formula One teams and drivers were sent home too.
Picture Credit: Al Jazeera