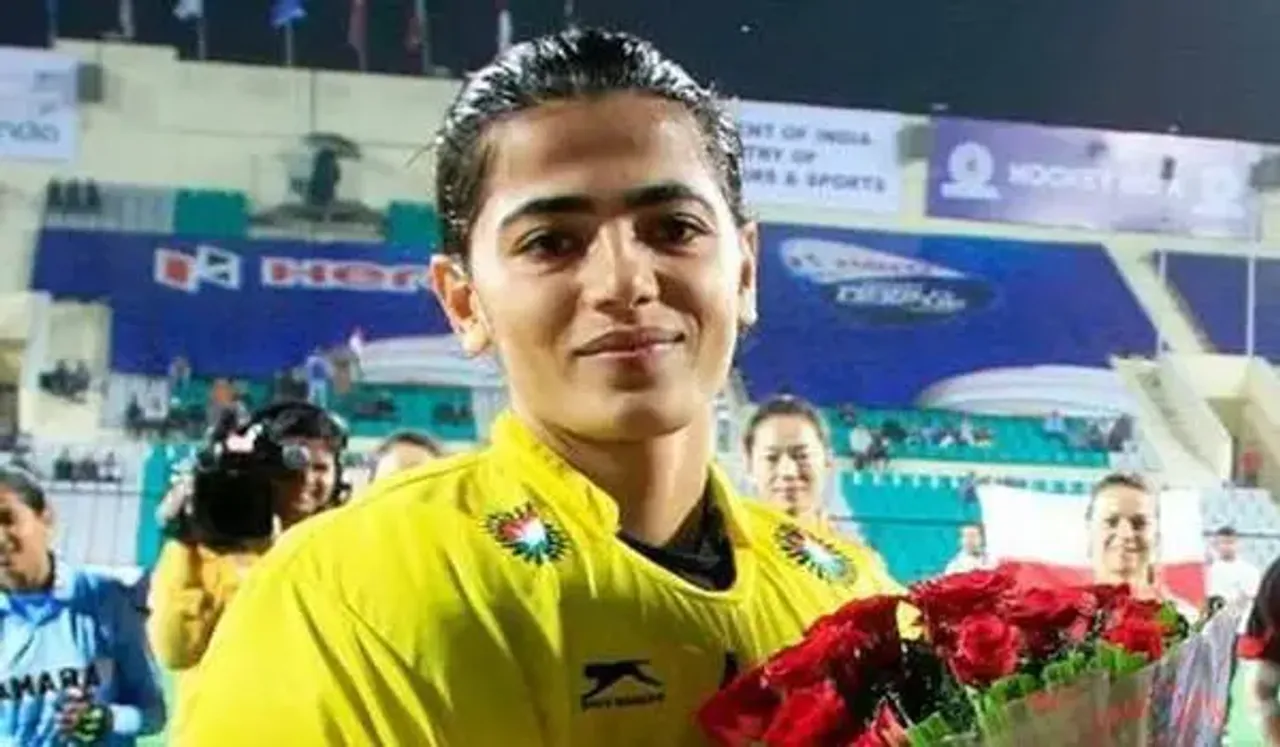 Indian Women's Hockey Team goalkeeper Savita Punia's stellar performance at the recent concluded Asia Cup, where the team won the trophy, garnered much praise. The Asia Cup 2017, held in November, has put the must-needed spotlight on women's team. The government made several promises to the players. But four months later, Haryana player Savita, 27, is still struggling to get a job.
Right after the Asia Cup triumph, sports minister Rajyavardhan Rathore promised all possible government help to Punia. But she is still awaiting the cash rewards announced for her
"Savita has been the goalkeeper of the Indian women's hockey team for the last five years and played a major role in India's Asia Cup victory in November last year. She had also played for India in the Hockey World League in 2015 where India finished fifth and qualified for the Rio Olympics," said Yograj Sharma, former manager of the Hisar women's hockey team, The Indian Express reported.
"Savita had first approached the Haryana government for a job in 2014 and then again in 2016 for a job and cash prize. We also wrote a letter to Haryana CM ML Khattar last year about a job and cash award for her," - Yograj Sharma
"This year again, we wrote to the Haryana CM and his Principal Secretary Rajesh Khullar forwarded the letter to the principal secretary, sports, Haryana," he added.
Have asked my team to obtain details on our #AsiaCup2017 star, Savita Punia. Will ensure she receives all the support possible from Govt. Our motto: #SuvidhaAurSamman. https://t.co/hV7kEGeHQm

— Col Rajyavardhan Rathore (@Ra_THORe) November 8, 2017
Punia, who hails from Jhodka village near Sirsa, initially played in Hisar.
ALSO READ: When I Joined Indian Team, I Didn't Know About Olympics: Rani Rampal
Despite her hockey career over the years, Punia has not been able to get a job to sustain herself. Punia was a significant name came up during the Asia Cup triumph. She held the crucial penalty in the shootout in the final against China. Earlier, she had mentioned that she had also applied for a coaching job with Sports Association of India but got no response in return.
It's high time a player like her gets her due!
Feature Image Credit: The Week
READ: Table Tennis Player Cries Blackmail After Girlfriend Lodges Rape FIR
ALSO READ: Meet Tanvie Hans, Indian Footballer Playing Professionally In England