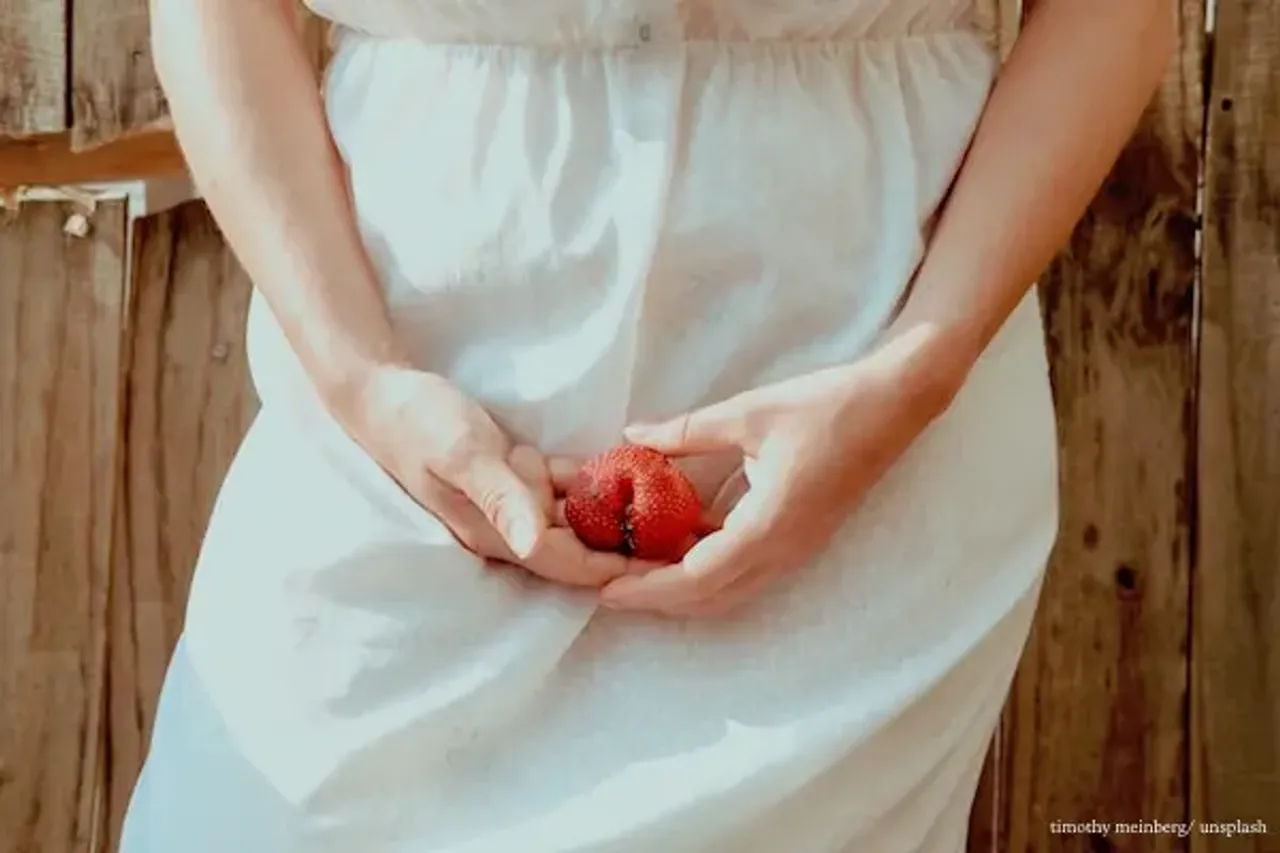 In the trajectory of life, we encounter various questions that trespass the horizons of our mind but we often find it uncomfortable to ooze it out across someone. Sexual health-related questions or questions related to the private body parts fall into this Uncomfortable Question Zones. One such question which many females might be curious about is- 'Why There Is Vaginal Discharge While One Is Sexually Aroused?'
Also Read: Eight Things You Should Know About Your Vagina
Sexual orgasms are quite common and are often identified as a cardinal factor of sexual intercourse. While coming or climaxing there are several hormonal changes that occur in the body which also leads to glandular secretions. Water discharge at the time of sexual activity is quite noticeable as it thickens and increases at that time.
Reason for Vaginal Discharge During Sexual Activity
Dr. Aakriti Gupta, gynaecologist and IVF expert, told SheThePeople about the reason for increased vaginal discharge while one is sexually aroused. Gupta says, "During the intercourse, there is increased vascularity of the blood vessels in the vagina. When this increased vascularity occurs there is an increased blood flow in the glands of the vagina. These are the glands that are actually releasing or secreting the healthy vaginal discharge or the fluid." She further adds, "The discharge during sexual arousal is actually good. It helps you lubricate the vagina and allows easy penetration. Also, it allows for happier and smooth intercourse with the husband."
According to various studies it has been found that sexual arousal in women comprises two components-  genital arousal and subjective arousal. Genital arousal basically the physiological changes that occur due to the sexual stimuli, whereas subjective arousal deals with a psychological response or mental engagement during sexual activity. Vaginal discharge or vaginal lubrication comes under genital arousal. Thus, now we know the cause of the vaginal discharge and the kind of arousal that it falls into.
It is always advised to consult a gynaecologist or a sexual health expert for any kind of confusion, question, or apprehensions regarding one's sexual health.