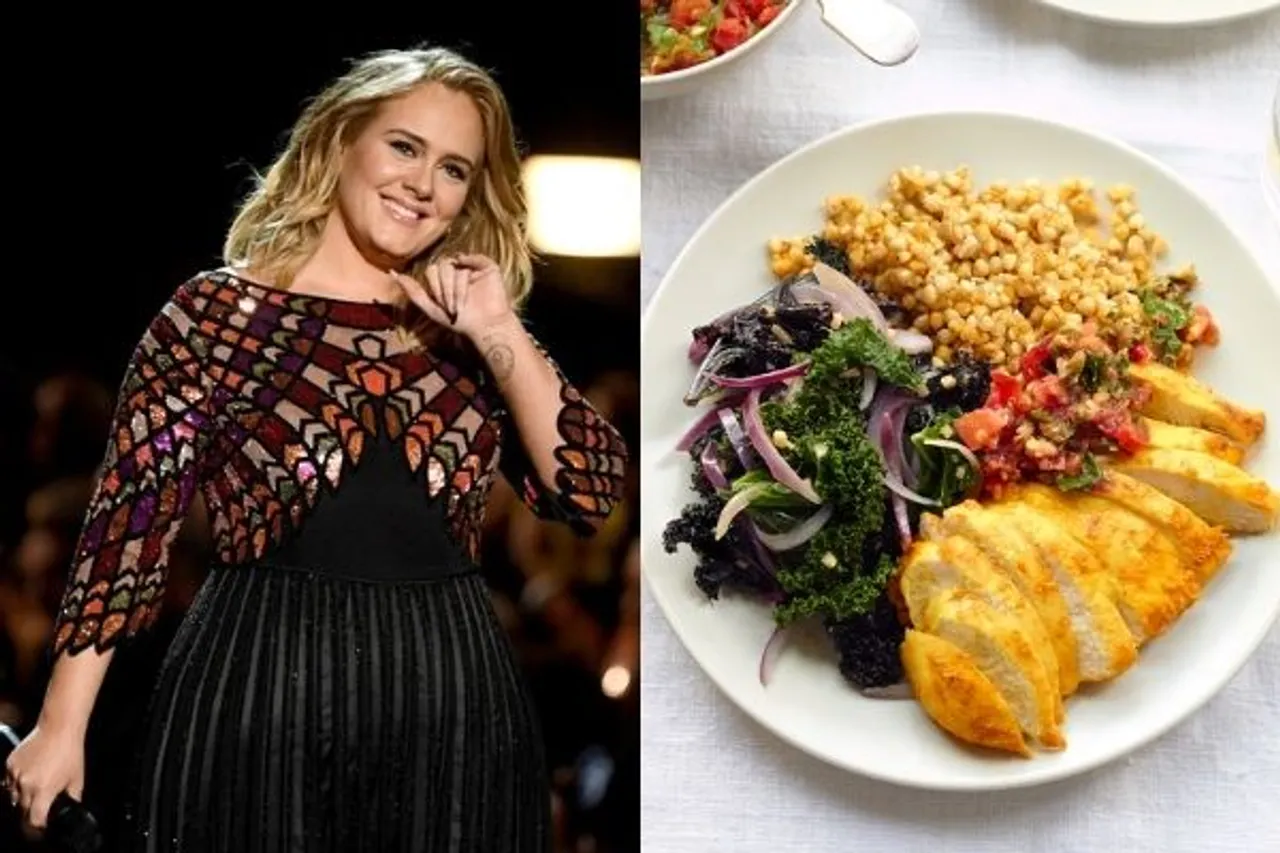 When the 33-year-old British singer, Adele opened up about her weight loss journey, some criticised her and others defended her. The singer revealing facts on the transformation said that not only did she work out but she also followed a diet called sirtfood diet. Amidst this debate on Adele's personal choice, the talks on the sirtfood diet have also resurfaced. Here is what we know about this diet:

Sirtfood Diet Drawbacks
The singer, in an interview with 67-year-old Oprah Winfrey, said, "I feel bad if anyone feels horrible about themselves but that's not my job. I'm trying to sort my own life out." The singer was being interviewed on her new album, 30, which she released after six years. In 2019, she divorced her husband and entrepreneur Simon Konecki and in the interview talked about the breakdown and panic attacks.
The sirtfood diet includes a meal plan which is focused on the proteins in one's body that specialise in cellular health and metabolism, among other things. The diet includes dark chocolate, onions, parsley, celery, arugula, kale, red wine, strawberries, coffee, green tea, walnuts and soy. But these items of food cannot be consumed alone, it needs to be taken with protein for a meal.
These food are high in polyphenols, which is a micronutrient that can be found in some plant-based foods. As per research, the sirtuin plays important role in longevity and disease management in humans and animals. The micronutrient polyphenols can help in the activation of sirtuin.
Sirtfood Diet Drawbacks
However, any diet has both positives and negatives associated with it. Thus, sirtfood diet too has its drawbacks that one should be aware of before following it. Also, each body type reacts differently to diets and needs to first consult the dietician before blindly following it.
- People with diabetes, calorie restrictions and ones who only drink juice for the first few days, may cause "dangerous changes in blood sugar levels."
- The main side effect is hunger as eating only 1,000-1,500 calories a day might leave a person in a constant state of hunger.
- During the initial phase, an individual might experience - lightheadedness, fatigue and irritability due to less food consumption.
- According to Sheela Krishnaswamy, who is a Nutrition and Wellness Consultant, and has  38 years of professional experience as a dietician, the Sirtfood diet is yet another fad diet to be in the spotlight and there is no scientific evidence to support this kind of diet for weight loss. 
- Krishnaswamy who is based in Bangalore, in an exclusive conversation with SheThePeople, said "While there are a few healthy foods included in the diet, many other healthful foods are eliminated. This diet may help in temporary weight loss but is not sustainable and cannot maintain long term health," and she added, "It's time we stop focusing only on body weight and start focusing on overall health."
- Although, since the diet is low on calories and is nutritionally incomplete it can be considered by an average human adult for a short duration.
- According to health experts, serious health consequences might not happen if the adult follows the diet for only three weeks.
- Although, diets with high plant-based consumption has been associated with a low risk of obesity and other diseases like cancer, cardiovascular diseases and type-2 diabetes.
---
Suggested Reading:
What Is The Sirtfood Diet That Helped British Singer Adele Lose Weight
Adele Lost Weight To Feel Better, Be We Made It All About Being "Attractive"
Adele 30: The Psychology Of Why Sad Songs Make Us Feel Good
---
Also Trending: