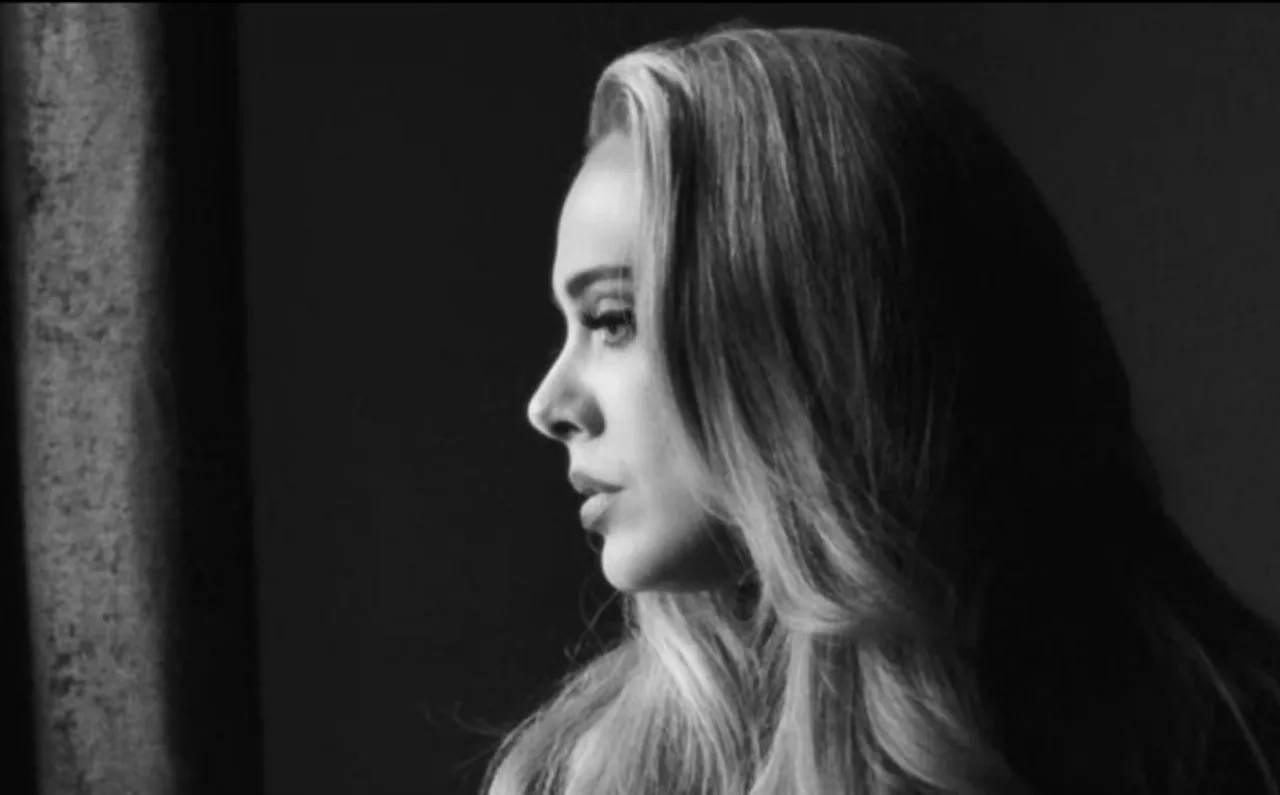 Adele weight loss has been making news ever since the iconic singer shed close to 100 pounds (roughly 45 kilograms) and underwent a surprising physical transformation. As an overweight person myself, I have been cheering for Adele, for having her weight under control and opening up about how it made her feel better about herself. But here's the deal, Adele's weight loss is not the "Cinderella" story that many are making it out to be. Losing weight makes her fit- mentally and physically, it was never about being labelled "hot".
Adele filed for a divorce from her husband Simon Konecki in 2019 which was eventually formalised in March this year. The two continue to raise their son Angelo together. Her new album Adele 30 wasn't the only outcome of her tumultuous marriage. She has previously revealed that "terrifying anxiety attacks" after the much public separation had prompted her to resort to a strict exercise regime that led to a 100-pound weight loss in a span of two years. However, her weight loss led to polarised reactions- none of which were right. While one group felt Adele had cheated her fans in some way by changing her appearance, as she is always seen as an icon for body positivity, the other group celebrated her weight loss and complimented her for getting a revenge body (when you get in shape after a break up).
Now, Adele did open up about the first group, the one that felt she had let them down in some way by losing weight, during her recent appearance on Oprah Winfrey's show. "I'm not shocked or even fazed by it because my body has been objectified my entire career. I'm either too big or too small; I'm either hot or I'm not," Adele said about the conversations around her weight through her career, adding it's not her job to validate how people feel about their bodies.
So let us talk about this other group. You may have seen memes floating on how Adele has emerged "prettier" or "hotter" from her divorce and basically become a woman who every man would desire. I don't know much about how male mind works (who does!) but surely there are many men out there for whom weight isn't the only standard to decide a woman's date-ability.
Aside from being one of the most loved singers of our generation, Adele is also known for her sense of humour, and the way she doesn't hold back her opinion or mince her words, simply to appease people.
She is an independent, talented, intelligent woman- that makes her beautiful- not the weight that shows on a scale every time she steps on it. But, the truth is, we don't live in a world where everyone sees beyond a person's external beauty. A majority of people correlate being thin to being beautiful and being fat to being unattractive and that's visible in the kind of memes Adele's transformation has generated.
By validating Adele as hot after losing weight we are telling millions of women out there that no matter how talented or financially well-off you are, you'll only be deemed desirable when your body meets society's beauty standards.
In Adele's case, her desirability was reduced to her weight, for other women it is reduced to their age, the colour of their skin or the wrinkles (or absence of them) on their face.
Adele summed up what drove her to lose weight and how it impacted her overall health, saying, "If I can transform my strength and my body like this, surely I can do it to my emotions and to my brain and to my inner well-being." At that's what fitness journey should be about- getting back the control of your health and feeling good about yourself. So the only good reason to cheer for Adele's weight loss is that the woman who has blessed us with her music now feels good about herself.
Views expressed are the author's own.
---
Suggested Reading:
Adele 30: The Psychology Of Why Sad Songs Make Us Feel Good
Adele's Surprise Reunion With English Teacher Moves Her To Tears
Are Unrealistic Fitness Goals Body Shaming in Disguise?
---