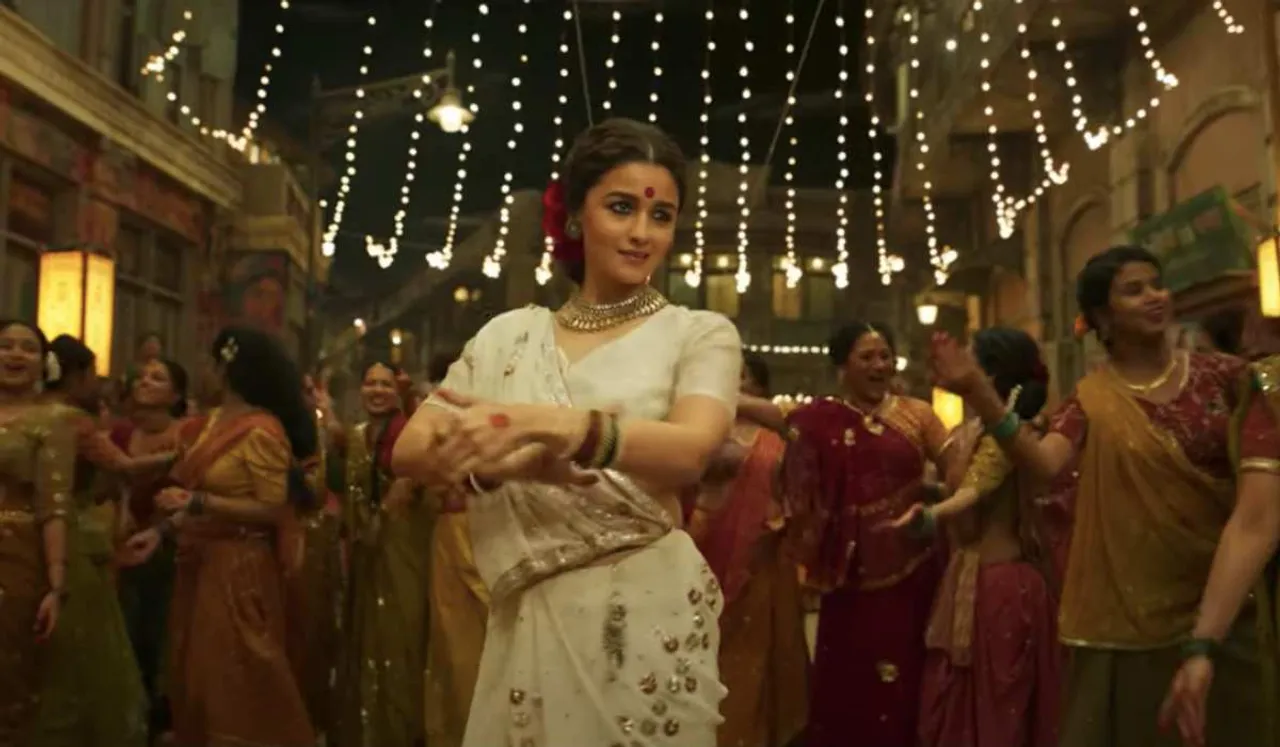 Wondering where to watch Gangubai Kathiawadi? We've got you covered. Directed by Sanjay Leela Bhansali, the film starring Alia Bhatt is based around the story of real-life mafia queen Gangubai, who was active as a brothel owner in Mumbai in the 1960s.
Since its announcement in 2019, the film created a buzz for its fascinating subject matter, with fans waiting highly-anticipated for a look into the sex worker's life. More to know about the real Gangubai here.
Gangubai Kathiawadi was slated for a release on July 30 this year but was pushed due to the COVID-19 situation in the country. It was announced Thursday that the film will be releasing in cinemas next year on February 25, 2022.
Bhansali's production house revealed the date alongside the film's poster featuring Bhatt as Gangubai:
The wait to witness her power, strength & resilience ends.
Bringing to you a stem-winding story of #GangubaiKathiawadi on 6th January 2022, in cinemas near you#SanjayLeelaBhansali @ajaydevgn @aliaa08 @prerna982 @jayantilalgada @PenMovies pic.twitter.com/n9iZ5ecLtQ

— BhansaliProductions (@bhansali_produc) September 30, 2021
Where To Watch Gangubai Kathiawadi? Is It Releasing Online?
Earlier this year, rumours did rounds on social media about Gangubai Kathiawadi releasing on OTT platforms before theatres. Dismissing these claims, producer Pen Studios issued a clarification that the film will release in cinemas and is made for the "big screen experience."
Bhansali's film has been at the centre of controversy ahead of its release, with even a defamation suit filed against those involved with the project. Last month, Bhatt and Bhansali got interim relief after a man claiming to be the real Gangubai Kothewali's son moved the court for a stay on the film. Read here.
Residents of Kamathipura in Mumbai, where Gangubai's brothel and business operated, too have raised issues with Bhatt's film, claiming it shows the area in a poor light.
The film is based on Mafia Queens of Mumbai, a novel by author-journalist Hussain Zaidi.
Watch Gangubai Kathiawadi teaser here: 
---
Suggested Reading 
Gangubai Kathiawadi Case: Alia Bhatt And Sanjay Leela Bhansali Summoned By Court
Gangubai Kathiawadi Teaser Is An Intense Look Into The Mafia Queen's Life