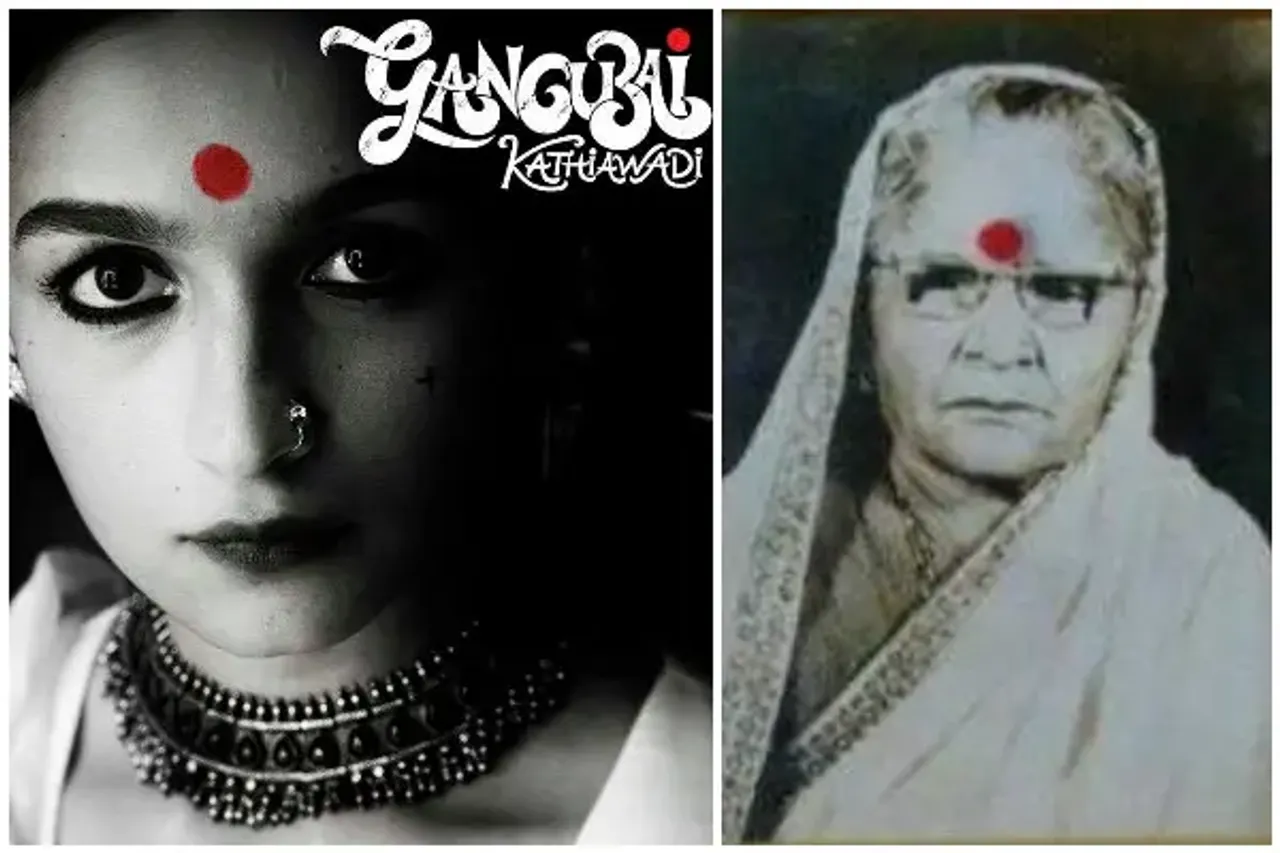 Gangubai Kathiawadi Poster Released : This is a fascinating story of a powerful woman. The film is directed by Sanjay Leela Bhansali. Its poster is now out. The film is based on the life story of Mafia Queen, Gangubai Kathiawadi. She was an owner of a brothel in Mumbai, a champion of the rights of sex workers and an influential figure of Mumbai in the 60s. Her story finds a detail narration in Hussain Zaidi's and Jane's Mafia Queens Of Mumbai. Here are are the ten things that you need to know about Gangubai Kathiawadi before the release:
Gangubai Kathiawadi was an Indian criminal, don, sex worker, businesswoman operating a sex racket the Hera Mandi red light district and owned a brothel in Kamathipura of Mumbai.
Her real name was Ganga Harjeevan Das Kathiawadi and was born in 1939 in Kathiawar to a well-to-do educated family of lawyers.
Kathiawadi was the only girl child in her family. Her family always encouraged her to pursue education which is how she was able to complete her schooling in a local government school of Gujarat.
However, she willingly dropped out as she had other interests. Kathiawadi was charmed by Bollywood and wanted to be a part of it. Then at the age of 16, she fell in love with her father's accountant and ran away with him to Mumbai.
However, life took a tragic turn when her husband sold her to a brothel in Kamathipura for Rs 500.
After days of suppression, Kathiawadi learnt to brave through the circumstances and make a name for herself within the brothel. She went on to become the most prized prostitutes who earned a handsome amount from the seths.
In another tragic incident, she was brutally raped and made invalid for days by a member of mafia don Karim Lala. To seek justice, she approached Karim Lala himself. Consequently, Lala not only beat her perpetrator but also made Gangubai his 'rakhi sister' and warned everyone against ill-treating her.
Since then, Kathiawadi made connections with people in the underworld, police and other figures of power. She became the owner of the brothel where she was once a victim. Many criminals became a customer in her brothel.
Kathiawadi was affluent enough to wear a saree with golden borders and blouse with buttons of gold. She was the only woman in the brothel to ride a black Bentley.
As a champion of the rights of sex workers, Kathiawadi was compassionate towards the sex workers and never forced any woman to join the brothel. She advocated that being a sex-worker does not give any man the right to violate her against her will. Kathiawadi even asked Pt. Jawaharlal Nehru to address the issues of sex workers and prostitution in his speech.
Because of her exemplary social service, she became the rare brothel owner whose statue was erected in Kamathipura and was known as the Mafia Queen of Mumbai and the Queen of Kamathipura.
Also Read: Gangubai Kathiawadi Film Is A Story Of The Mafia Queen of Mumbai
Picture Credit: Bhansali films/ ichowk