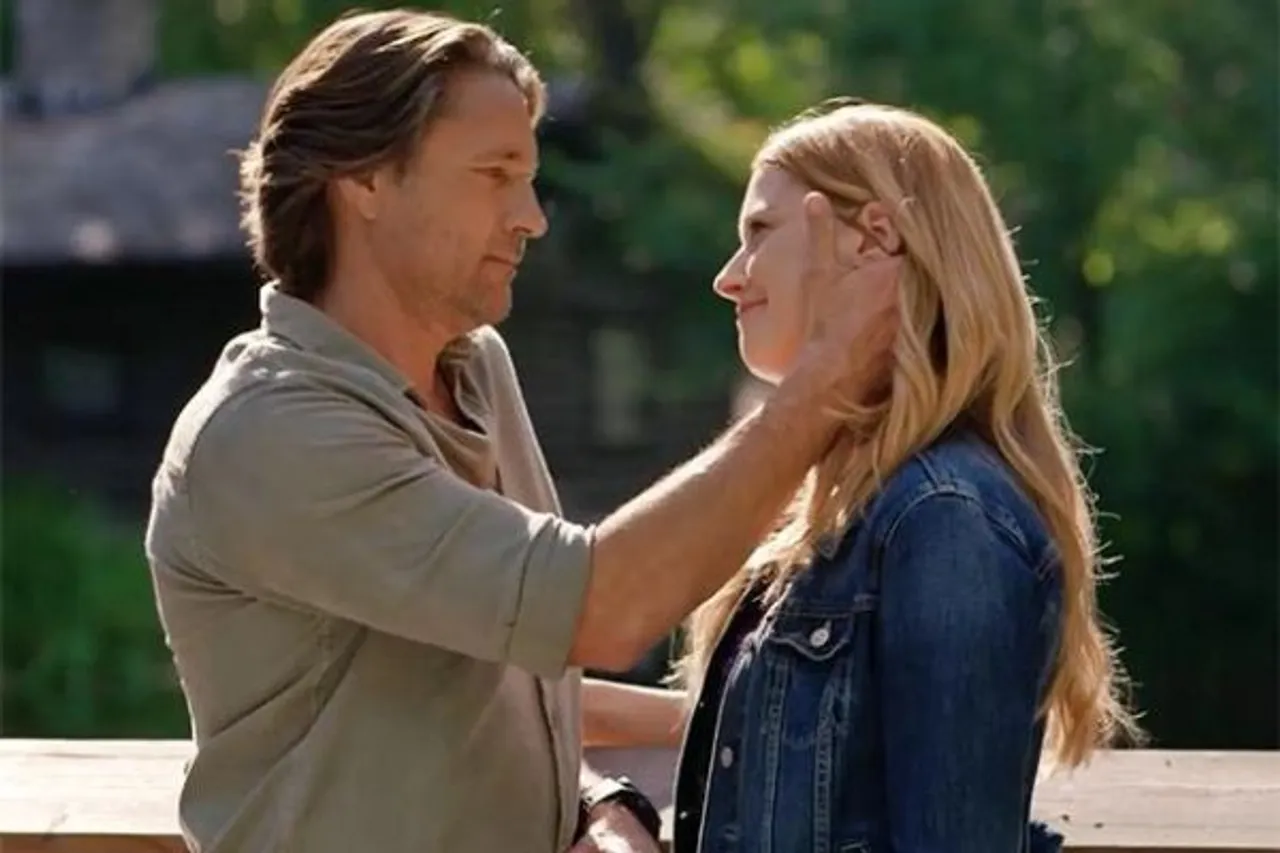 Virgin River has become one of Netflix's most popular shows worldwide, captivating audiences with its emotional journey. With a rapidly growing fan base and a beloved cast, the show is set to return with its new season. 
After four successful seasons, the highly anticipated fifth season is set to premiere this autumn, promising exciting new plot twists and the introduction of new characters. The first trailer of the show was recently released, giving away some great insights into what awaits us.
Here's Everything We Know About Virgin River Season 5
According to Netflix's global event, Tudum, fans of Virgin River will need to be patient for the return of the fifth season. The statement indicates that viewers will revisit the breathtaking redwood forests of Virgin River when Season 5 premieres in the upcoming fall.
Virgin River Season 5 Episodes
Continuing the trend set by Season 4, Season 5 of Virgin River is set to consist of 12 episodes, an increase from the 10 episodes seen in the first three seasons. According to What's on Netflix, each episode of Season 5 incurred production costs ranging from $3 million to $5 million. This substantial investment reflects the show's commitment to delivering high-quality content to its dedicated fan base.
Virgin River Season 5 Release Date
According to the announcement made at Tudum, fans can mark their calendars for the release of Virgin River Season 5 on September 7, 2023. The highly anticipated new season will be available for streaming on Netflix, allowing viewers to continue following the compelling storylines and characters of the series.
Virgin River Season 5 Cast
Season 5 of Virgin River is set to feature the return of the main cast members along with some intriguing new additions. According to What's on Netflix, four new actors are joining the show: Susan Hogan, Elise Gatien, Kandyse McClure, and Paolo Maiolo. The specific roles they will play in the new season have not been disclosed.
Additionally, Netflix confirmed to What's on Netflix that several other actors will be joining the cast in smaller roles, including Gabrielle Rose, John Allen Nelson, Deb Podowski, Ava Anton, Melanie Merkosky, Brent Fidler, Brad Harder, Serge Houde, Helenna Santos, Gabrielle Jacinto, and Audré Alleya Stephenson. The introduction of these new characters is sure to bring fresh dynamics to the beloved series.
More About The Series
Additionally, Netflix has already confirmed the renewal of the show for a sixth season, indicating a continued commitment to the series. With a total of 24 books in the Robyn Carr book series that serve as the show's source material, there is ample material for future seasons. Producer Chris McCumber expressed enthusiasm for the rich universe of characters and the enduring demand for the series, suggesting that more seasons can be expected as long as the viewers' interest persists.
The show is all set to premiere on September 7, 2023.
---
Suggested Reading: Virgin River Season 5: Twists To Expect In Upcoming Plot


---