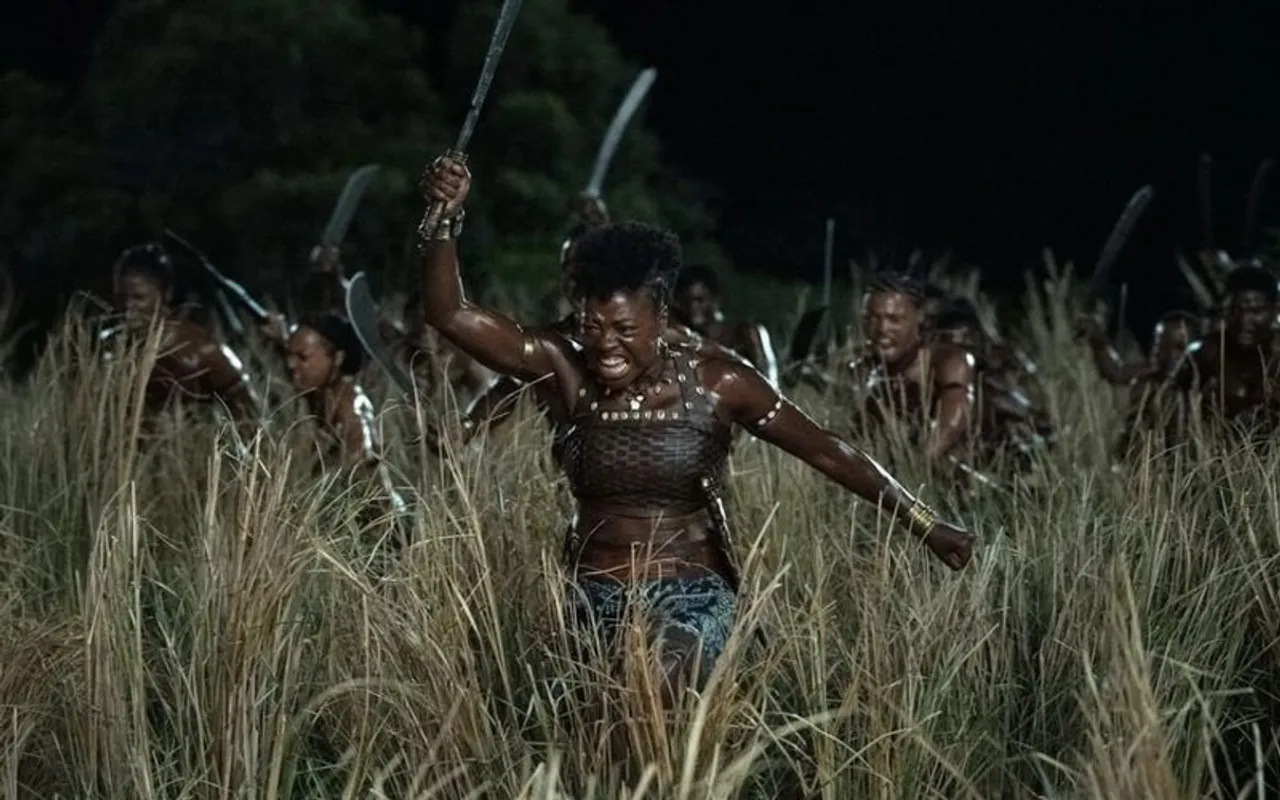 Academy Award winner Viola Davis's latest film The Woman King exceeded expectations and made 19 million dollars during its opening weekend. The historical epic is about the Agoiie, an all-female warrior unit in West Africa.
The Woman King stars Viola Davis as a general who trains the next generation of warrior women to protect their kingdom and fight their enemies. The historical drama film is set in the 1820s in the West African kingdom of Dahomey.
Davis stars alongside actors Lashana Lynch, Thuso Mbedu, Sheila Atim, and John Boyega also star. The Woman King is directed by Gina Prince-Bythewood and was written by screenwriter Dana Stevens, based on a story she wrote with Maria Bello.
The film had its world premiere at the Toronto International Film Festival on September 9 and was released in theatres in the United States on September 16.
Davis took to Twitter and shared her excitement for the film's release in theatres. She wrote, "This is my magnum opus. I've never had a role like this before, it's been one of the most transformative experiences of my life."
The Woman King Box Office Collection
Sony predicted that The Woman King would bring in 12 million dollars during its opening weekend, however, the film surpassed expectations and brought in 19 million dollars.
According to data from EntTelligence, more than 1.4 million people saw the film during its first three days in the theatres. 33 percent of the audience paid for premium format tickets which are sold at a higher price than traditional tickets.
Data provided by Sony revealed that ticket sales were predominantly driven by older female viewers, 58 percent of ticket holders were women and 71 percent were over the age of 25 years of age. Additionally, 56 percent of all opening weekend ticket sales in the United States and Canada were bought by Black audiences.
Box-office analysts expect The Woman King will compensate for its production budget of 50 million dollars. According to Forbes, the historical drama is projected to make anywhere from 13.5 million dollars to 22.5 million dollars during its domestic debut.
The film received positive reviews from both critics and audiences. On Rotten Tomatoes, 94 percent of the reviews were positive and audiences polled by CinemaScore gave the film an average grade of "A+".
---
Suggested Reading: Romanticised History Or Spiritual Viewing? Twitter Reacts To Trailer Of The Woman King