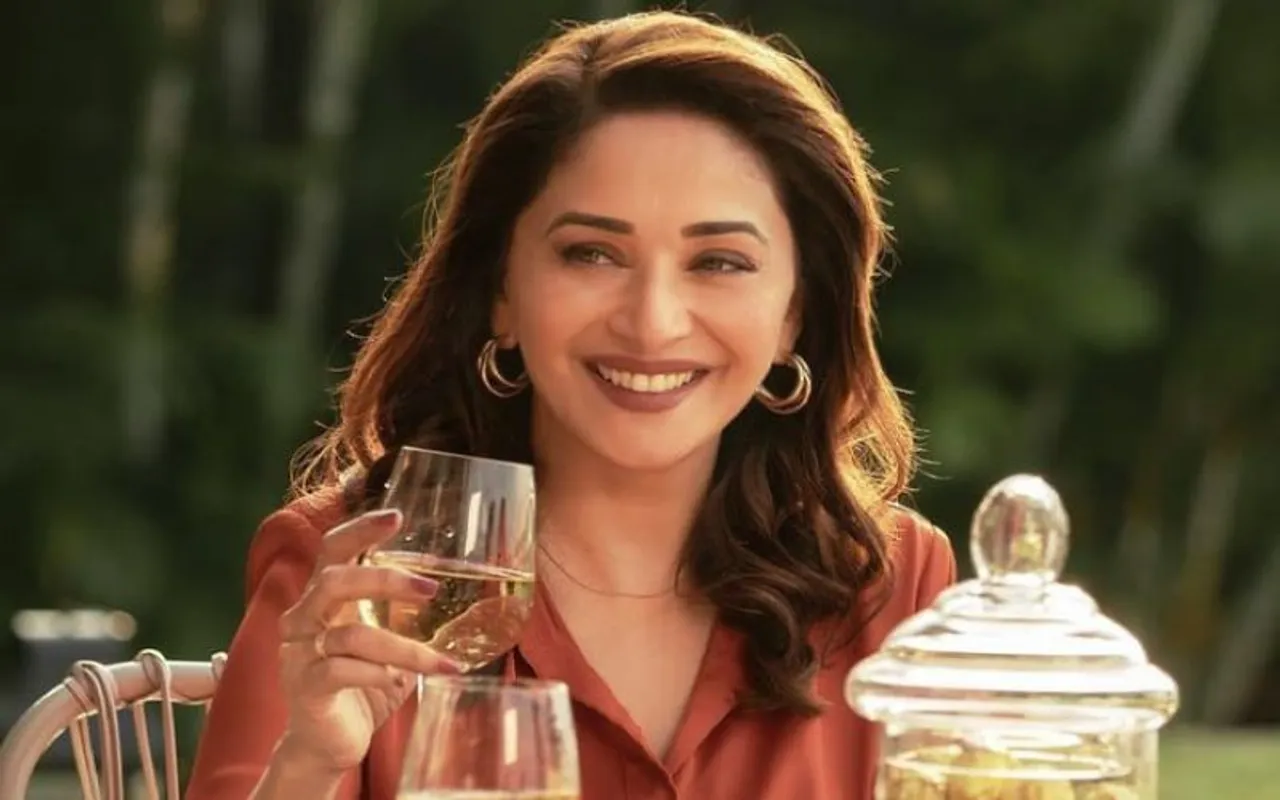 When you think of strong leading ladies, you can add Madhuri Dixit Nene to the list. The dancing queen's new release, The Fame Game on Netflix, is blowing up aunty WhatsApp groups and follows a new trend of strong female leads in Indian films and OTT series. And for good reason.Female characters are just more interesting, says show creator, showrunner and co-writer Sri Rao.
"There's just so much more opportunity to create complexity with female characters. Women are allowed to be a multitude of different things. They are allowed to be vulnerable as well as strong, they're allowed to be emotional, they're allowed to be sensitive, they're also allowed to be courageous and brave," he said.
"There's always been a proclivity for gay male writers to write female characters.."
It's why Rao, an American-born Indian who started his career as head writer for Season 2 of popular serial spinoff General Hospital: Night Shift, says he gravitates to writing for female roles. "There's always been a proclivity for gay male writers to write female characters…I think that we can relate to certain aspects of their journey as women – as a people who are overlooked, or who are marginalized in the world, I think that we have sort of a connection in that way," Rao said.
Rao has also written Katrina Kaif-starrer Baar Baar Dekho, and a number of short films. Whether we look at biopics like Saand ki Ankh, movies like Pagglait or series like Bombay Begums, Indian cinema is increasingly offering a variety of entertainment that showcase the acting talents of women. In part because of the ability to explore different themes on OTT apps. These platforms are helping "to erase borders in a meaningful way" and helping to bring more awareness of different lifestyles and places than ever before to an Indian audience.
">The Fame Game was written with that goal in mind, but not to be a part of the trend, according to Rao. He wrote the script with Dixit in mind, as a fan, hoping to showcase her underappreciated talents. Beyond the strong female lead, Rao also explored a number of themes that are generally uncomfortable for Indian audiences. That includes domestic violence, homosexuality and feminism.
---
Suggested Reading: Madhuri Dixit Reveals How Her Life Is Different From That Anamika In "The Fame Game"
---
"All I know is that people are not blinking an eye, and just sort of accepting it in India. I know a lot of aunty WhatsApp groups are blowing up, and that they're really excited about the show. And no one has really bumped up against those themes," Rao said.
"I do think it's interesting that it hasn't been a big point of discussion. Like no one has been up in arms," he added. He thinks that movies like Pink, Piku, Tanu Weds Manu and Queen have all contributed to the rise in interest in female leads. Actors like Tapsee Panu, Kalki Koechlin, Kangana Ranaut, Shabana Azmi, Sanya Malhotra, Bhumi Pednekar and Deepika Padukone are among those regularly starring in productions – whether OTT or Bollywood – in such roles.
While Rao is not on a mission to make any political statements, he hopes that his series, and the others that are on the way through his deal with Netflix, showcase characters that represent "all of society."
"I think there is an understanding that you can have a movie with a female lead," he said, and you don't need a hero to be out there beside her, " Sri Rao added.
Anjalee Khemlani is an award-winning journalist based in New York City. She is passionate about covering diversity in all its many forms, including a focus on women's rights and empowerment.