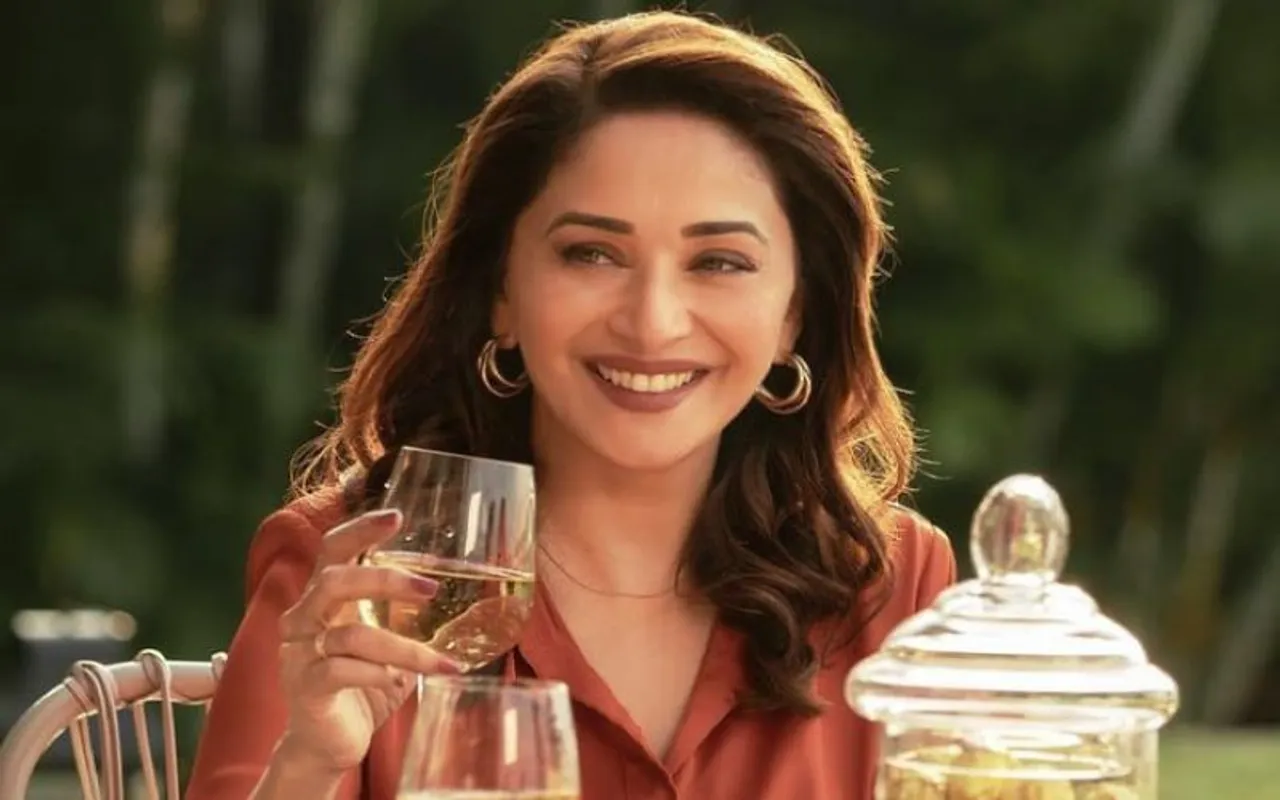 Superstar Madhuri Dixit will be making her OTT debut with the web series The Fame Game. The actor essays the role of a movie star, a mother, a wife and a daughter in the mystery- a character quite similar to Dixit herself. However, the iconic actor was quick to point out during the trailer launch of her new web series that her journey is not similar to that of her character Anamika.
Directed by Bejoy Nambiar and Karishma Kohli, the show was previously titled Finding Anamika but as the project developed and readied for release, it was repackaged as The Fame Game. Apart from Dixit, the show also features Sanjay Kapoor, Manav Kaul, Suhasini Mulay, Lakshvir Sarang, amongst others and has been produced by Karan Johar.
The trailer begins with Dixit's character Anamika Anand, who is also a superstar, talking about how her life is good and perfect. But then one fine morning when she goes missing, all hell breaks loose. The police are trying to solve the mystery while the people are left wondering what went wrong in her perfect life. Was her life even as perfect as she made it seem, or were there cracks under the surface that no one could see?
In the course of trailer, we also learn that Anamika shared a special relationship with one of her colleagues, who was more than just her friend. As secrets from her life are unveiled, what remains a mystery are her whereabouts.
---
Suggested Reading: All About Madhuri Dixit Starrer The Fame Game And Its Cast
---
According to Johar, The Fame Game is not just a thriller. It has an emotional graph and is about the life of a movie star. "There is a lot of glamour, glitter and grandeur attached to the loves of a movie star. But what is behind the curtain?" Johar said during the online launch of the trailer.
When asked about how similar the journey of Anamika as a film star was to her own, Dixit said, "I am fortunate, my life has been good and beautiful from what Anamika Anand went through in her life. I think my life has been blessed and I have someone looking after me, a lovely family. In my life, I have been fortunate to have worked with such good directors. I have always worked with good people. The love that I have gotten from people is very important for me. I am blessed as I said in the trailer. But my journey has been quite different and Anamika Anand's journey is very different."
When asked what propelled her to say yes to the project, Dixit said that it was the script and Anamika's journey. "It is about fame and what follies and complications can happen when fame is in your life. It is a story about this woman whose life is seemingly very perfect. But she disappears one day and everybody is wondering what happened to her and where is she and then where is she changes to who is she, do people know who she is. Since they all have seen her on the screen, larger than life, perfect and her life with her husband, kids are perfectly placed in her profession. I found the script intriguing, there is the ">mystery and also a family drama and how everything unravels and unfolds," she said.
Madhuri Dixit OTT Debut
This is Dixit's first OTT show as an actor. The actor said that she loved working on the series as it is not just a mystery but also about relationships and family. "In that sense, it was a very challenging script for me because the role has so many shades. I really enjoyed playing them," she said.
Dixit's enigmatic smile has ruled millions of hearts ever since her debut with the film Abodh and Karan Johar affirmed that. Although it is very recently that he has worked professionally with the actor but his memory of her as a friend dates back to when the two got a chance to interact on the sets of Dil Toh Pagal Hai. Talking about Dixit's strengths, he said that it is her smile, her grace, her positivity and just her aura.
"Every time you interact with her, you always feel like you are greeted with a smile. She will always make sure that she makes you feel warm and comforted and welcomed wherever you are," Johar added.
The Fame Game will be available for viewing on Netflix from February 25.