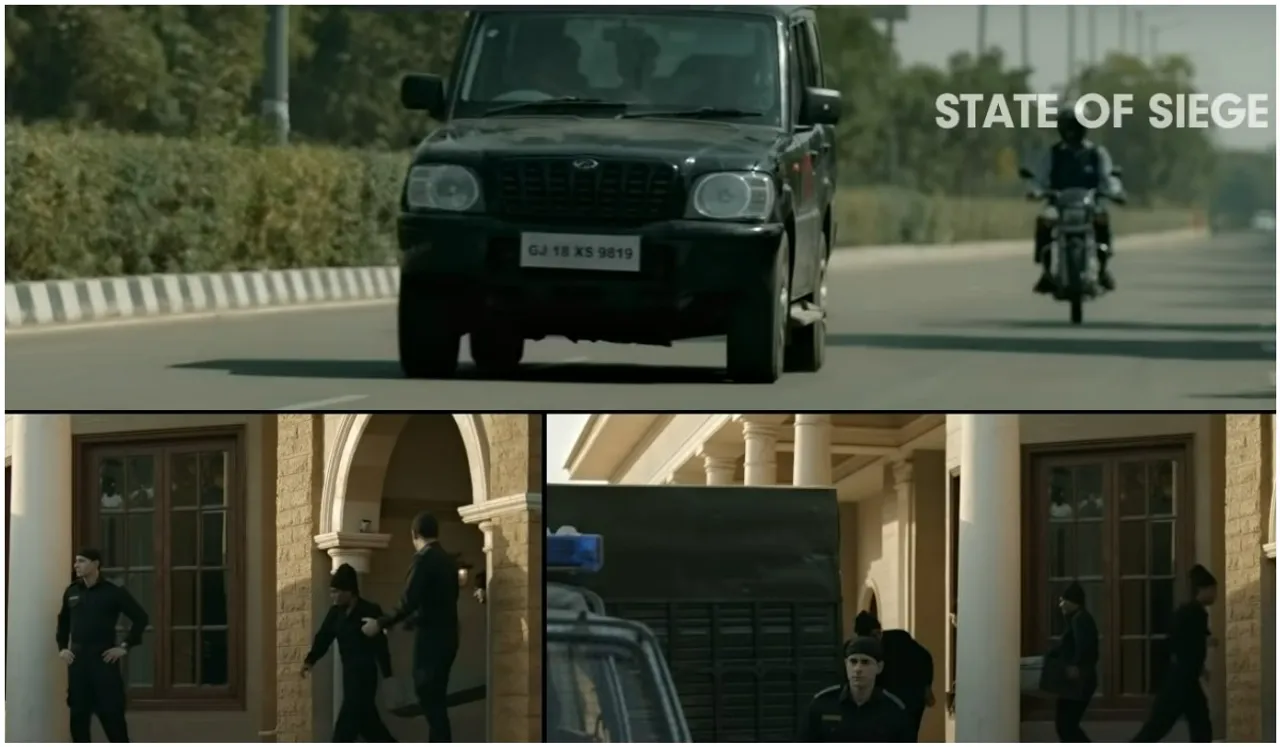 Temple Attack Cast and Release Date: State of Seige: Temple Attack starring Akshaye Khanna and Manjari Fadnnis which talks about the 2002 terrorist attack on Gujarat's Akshardham Temple is all set to premiere on OTT. Directed by Ken Ghosh, the film is produced by Abhimanyu Singh under the banner of Contiloe Pictures and is a follow up to the mini-series State of Siege:26/11.
The series revolved around the terrorist attack in 2008 on the Taj Hotel in Mumbai and featured Tara Alisha Beri, Arjan Bajwa, Arjun Bijlani, and Mukul Dev in leading roles.
The trailer of the film which released on the YouTube channel of ZEE5 shows terrorists entering the temple and taking pilgrims hostage. They then proceed to kill them one by one and the NSG (National Security Guard) soldiers find a way to save the hostages. NSG is a counter-terrorism unit under the Indian Ministry of Home Affairs and played an important role during  the Akshardham terrorist threat in 2002. The film portrays the situation of a temple during an attack in its adaptation.
The film is also said to be dedicated to the NSG soldiers and the director of the film, Ken Ghosh also confirmed. He also said that a huge amount of hard work was put into the movie, and the trailer is only an adrenaline-pumping quick snapshot of it.
Cast
State Of Siege: Temple Attack which is an action-thriller features Akshaye Khanna, Manjari Fadnnis, Akshay Oberoi, Gautam Rode, Vivek Dahiya in main roles.
Release Date
The action-thriller film releases on Friday, July 9 on ZEE5 and will premiere in Hindi, Tamil and Telugu languages.
Where To Watch
State of Seige: Temple Attack released its trailer on July 2 and received highly positive reviews from the viewers. The movie will be available to stream on July 9 on the OTT platform ZEE5 after its premiere for all of its subscribers.
Watch the trailer:
&t=35s