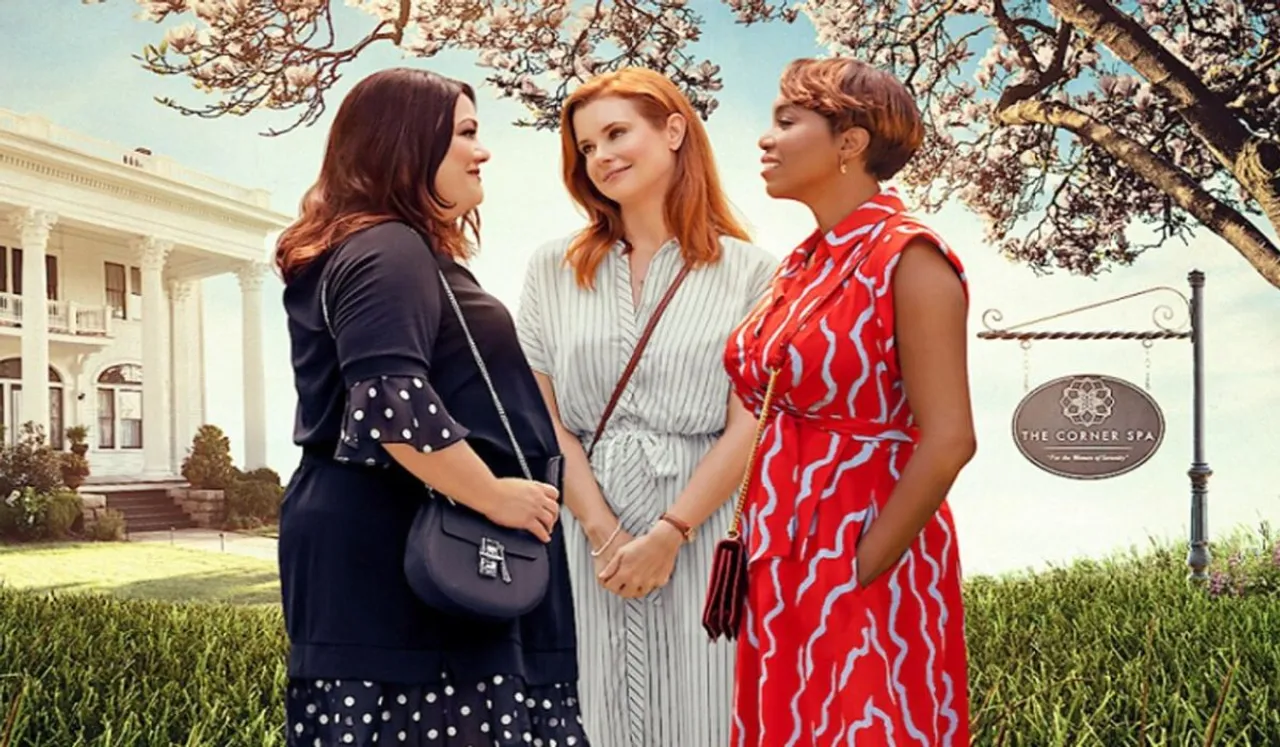 Sweet Magnolias is based on the novel of the same name by Sherryl Woods. The series revolves around the lives of three South Carolina women. The series follows the lives of these three friends as they deal with their personal and professional lives while trying to find a balance between work, family, love, and friendship.
The American romantic drama Sweet Magnolias, season 3, is all set to release. The trailer for the third season was released earlier this month, and the brand-new episodes seem to have a lot more love and friendship in store for fans.
Sweet Magnolias Season 3
Here's all that you need to know about the upcoming instalment of Sweet Magnolias.
The trailer for the third season was released on June 30, 2023. It features the three main ladies of the show, Maddie Townsend, Helen Decatur, and Sue Sullivan, as they navigate through their lives and relationships. The trailer for the new season starts with the phrase, "New relationships and new challenges are good for the soul."
The trailer shows Maddie trying to help Cal deal with his anger issues, Dana trying to figure out her way around her relationship with Ronnie, and Helen trying to understand her feelings for both Ryan and Erik. This season is going to be filled with love, friendship, life, lessons, learning, and more.
Sweet Magnolias Cast
With Joanna Garcia Swisher, Brooke Elliot, and Heather Headley as the three lead ladies, the third season will also feature Britney Spears's sister actor Jamie Lynn Spears as Noreen Fitzgibbons. She'll play the role of a new mother struggling to figure things out.
Chris Klein as Bill Townsend, Carson Rowland as Tyler Townsend, Logan Allen as Kyle Townsend, Chris Medlin as Isaac Downey, and Anneliese Judge as Annie Sullivan will be returning to the third instalment of the series.
Sweet Magnolias Release Date
The 10-episode series is set to be released on Netflix on July 20, 2023. The upcoming season will premiere all ten episodes at once instead of releasing one episode every week.
Sweet Magnolias was announced in September 2018. The first season was released On May 19, 2020, and the second season premiered on February 4, 2022. Each of the seasons had 10 episodes, and the same will apply to the third instalment as well.
---
Suggested Reading: What Makes Sweet Magnolias SO Watchable?