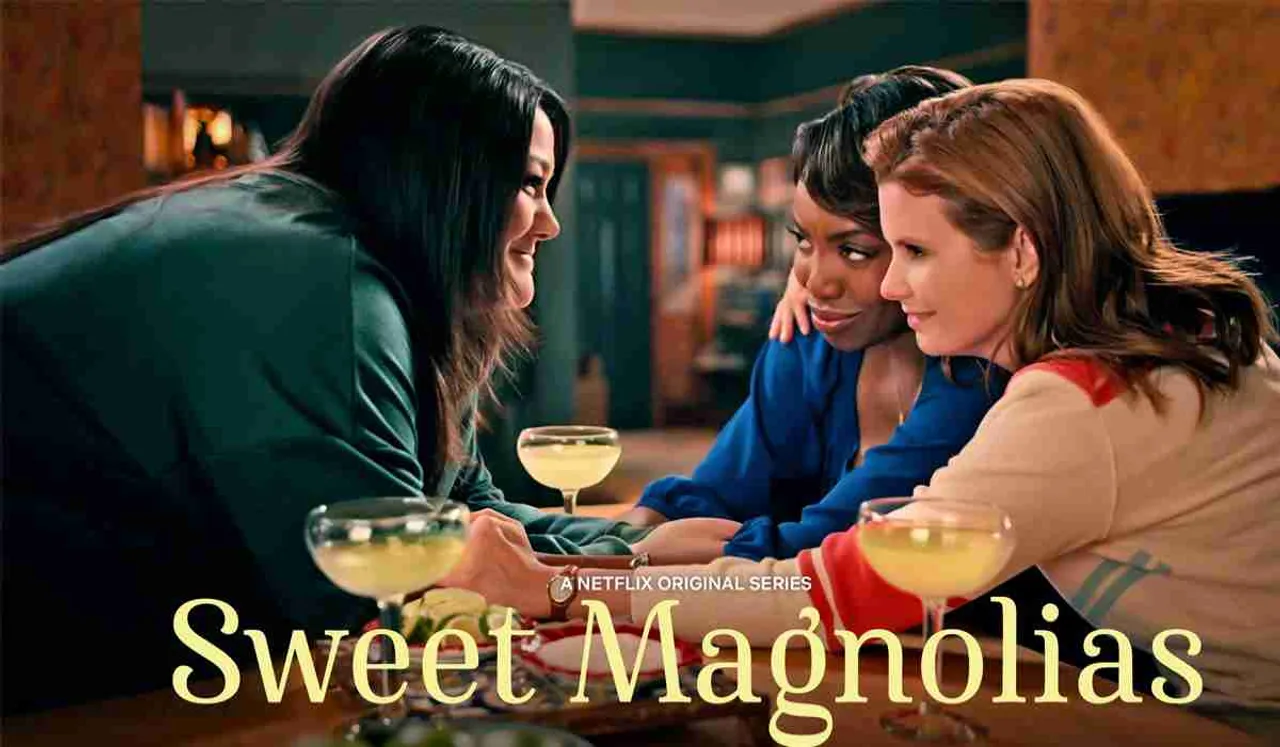 The OTT show Sweet Magnolias had everyone captivated viewers with its southern charm, leading to a massive built up for its second season. Based on the work of author Sherryl Woods, Sweet Magnolias' second season is out online along with JoAnna Gracia Swisher, Brooke Elliott, Heather Headley and Jamie Lynn Spears returning as its pivotal characters.
The first season of the show was a massive hit amongst the viewers and the creators announced the second season in just two months of its release. This online drama, which premiered in May 2020, is focused on three childhood friends, played by Swisher, Elliott and Headley. The story is based out of a small South Carolina town, Serenity and is said to be "heartfelt, emotional and romantic."
The shoot and production of season two wrapped in the 2021 summer. At the time Sheryl Anderson had said that the cast and crew were, "pouring our hearts into the answers and the new questions" by the audience. Addressing that the audience has many questions on season one end, the creator said that they will try to answer them all but that does not mean there will be no new questions. "I like characters who evolve, grow and change and are not easy. Sometimes the most important change is hard. Adversity doesn't build character, it reveals it and a lot of people never learn it," said Anderson.
---
Suggested Reading: 11 Women-Centric Shows on OTT that should be binged-watched
---
Season two again saw Swisher as Maddie Townsend, Elliott as Dana Sue Sullivan and Headley as Helen Decatur. It has ten episodes and all released on February 4, 2022. While season one ended dramatically with Maddie's son Kyle being pulled from a vehicle in a stretcher, unconscious, season two shows the three friends bonding over margaritas and discussing their problems and navigating through the complexities of life.
Sweet Magnolias Season 3 Release Date
There is no news on whether the show will be renewed for season three. Although, season two has also left the audience hanging in the end for answers and the suspense brews on whether the OTT platform is going to renew the show.