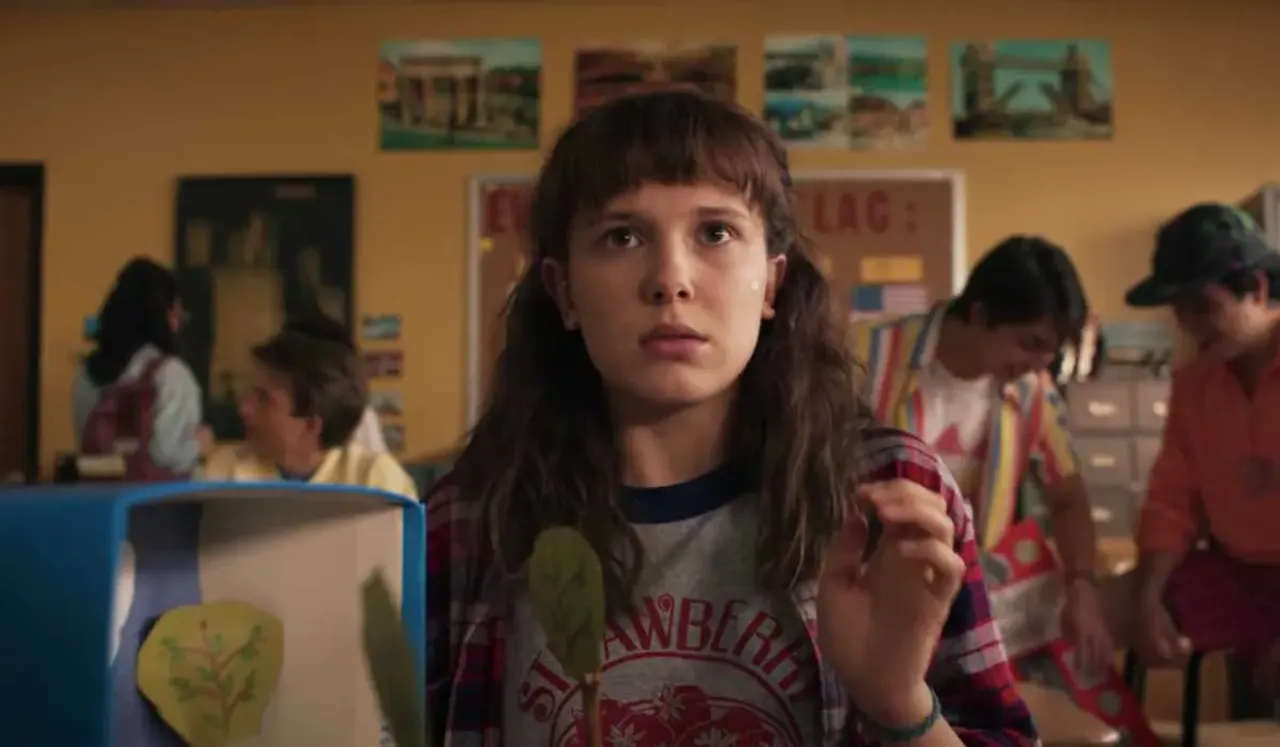 Stranger Things season 4 cast: The summer of 2022 has strange things in store. The children from Hawkins are all growing up and on their own journeys now. Eleven is at school in California, writing back to her friend Mike. "Dear Mike, today is day 185. I think I have finally adapted," she says in the newest teaser for the upcoming season of Stranger Things. 
Among OTT giant Netflix's most popular offerings, with record viewership, Stranger Things makes a return with its fourth season taking off after three years since its previous release. Helmed by the Duffer Brothers, creators of the show, the upcoming season is spread over nine episodes, the titles for which have already been revealed. The first is titled 'Chapter One: The Hellfire Club.' More here.
This season is set around Eleven, the female lead played by Millie Bobby Brown, and her gang's spring break in the year 1986. The new teaser, subtitled Welcome to California, shows her talking to Mike (Finn Wolfhard) about how they will have the "best spring break ever." In true Stranger Things style, however, things go awry with guns being fired, bomb blasts and speeding cars, setting the stage for the series sci-fi-horror theme.
Stranger Things Season 4 Cast: Characters Who Are Making A Return
Stranger Things season 4 was announced in 2019 with the Duffer Brothers revealing they had begun production in 2020. Over the last year, Netflix has been dropping teasers and sneak peeks into the new season, giving fans a glimpse into the many adventures that await.
For season 4, the entire main cast makes a return including Finn Wolfhard, Millie Bobby Brown, Noah Schnapp, Caleb McLaughlin, Gaten Matarazzo, Sadie Sink, Joe Keery, Natalia Dyer, Charlie Heaton, Maya Hawke, Winona Ryder and David Harbour.
The series, which enjoys a massive fanbase worldwide, first premiered in 2016.
Watch the teaser for Stranger Things season 4 &feature=emb_title">here: 
---
Suggested Reading:
Stranger Things Season 4: Release Date, Cast And All About The New Season
'Eleven, Are You Listening?': Stranger Things 4 Trailer Releases
Stranger Things Star Natalia Dyer Says Her Younger Co-stars Are "Oversexualised"