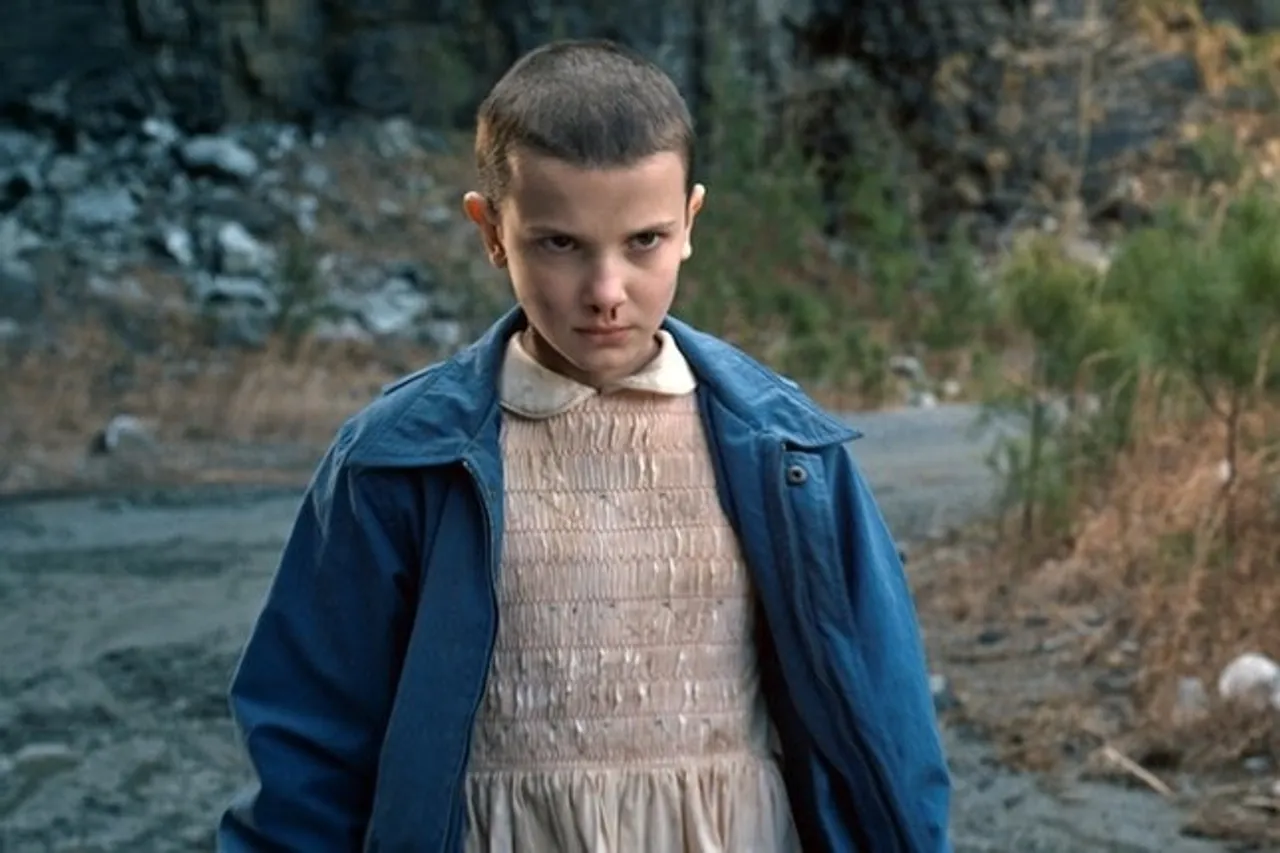 Stranger Things Season 4 release date is yet to revealed but the upcoming Stranger Things Day is sure to reveal some much-needed info about the upcoming season.
November 6 is the day when one of the main leads of the show went missing in the first season's first episode. The day this year will have the makers of the show and Netflix celebrate the three-season-long show and will provide teasers of the upcoming season which is set to release in 2022.
The show was going to be released in 2021 but the production of season four was halted due to the pandemic in 2020. The filming then concluded finally in September this year.
The event will kick off at 7 a.m PT on social media when Netflix will reveal the location where season four of the show has been shot: The Golden State of California. Earlier a teaser of Stranger Things had also revealed " we're not in Hawkins anymore".
Netflix will have a day-long event where the big reveals about the names of the episodes, the locations, tour of the Stranger Things pop-up stores and new looks of the cast members will take place.
Sneak Peek into the new plot
As per reports, the first episode of the new season will be titled "Chapter One: The Hellfire Club". What it really means can only be figured out after watching the episode. Many mysteries and cliffhangers will also come to conclusion in the fourth season when the viewers will finally get to know if Jim Hopper is alive or not.
The actor who plays the role of Jim Hopper, David Harbour said in an interview, "it's very epic and very big in a Stranger Things way." The leading man teased monsters, horror, scares and "great Indiana Jones-type action."The teasers had also indicated that the new season will dive deep into the backstory of the show's main character, Eleven(played by Millie Bobby Brown).
In one glimpse, the trailer showed  Dr. Martin Brenner, a.k.a. "Papa" (Matthew Modine), appears to be seen from the back as he walks in and says in a voiceover, "Good morning, children." The clip comes to an end with the doctor asking, "Eleven, are you listening?"
New Cast Members:
Netflix recently announced that the new season will have additions to the already rich ensemble cast. The eight new cast members announced so far are Eduardo Franco, Jamie Campbell Bower, Sherman Augustus, Mason Dye, Joseph Quinn, Tom Wlaschiha, Nikola Djuricko and Freddy Krueger himself, Robert Englund. The new faces also include Amybeth McNulty, Myles Truitt, Grace Van Dien and Regina Ting Chen.
Speaking of cast members who will join in the new season, we must remember the ones we won't see again. Billy, who sacrificed himself to stop the Mind Flayer and Alexi, a.k.a. Hopper's Russian hostage who was killed are not expected to be back in the upcoming season.
---
Suggested Reading:
'Eleven, Are You Listening?': Stranger Things 4 Trailer Releases
Stranger Things Star Natalia Dyer Says Her Younger Co-stars Are "Oversexualised"
Stranger Things 3 Is High On Feminist Quotient: Here's The Proof
---
Watch Trending Video: