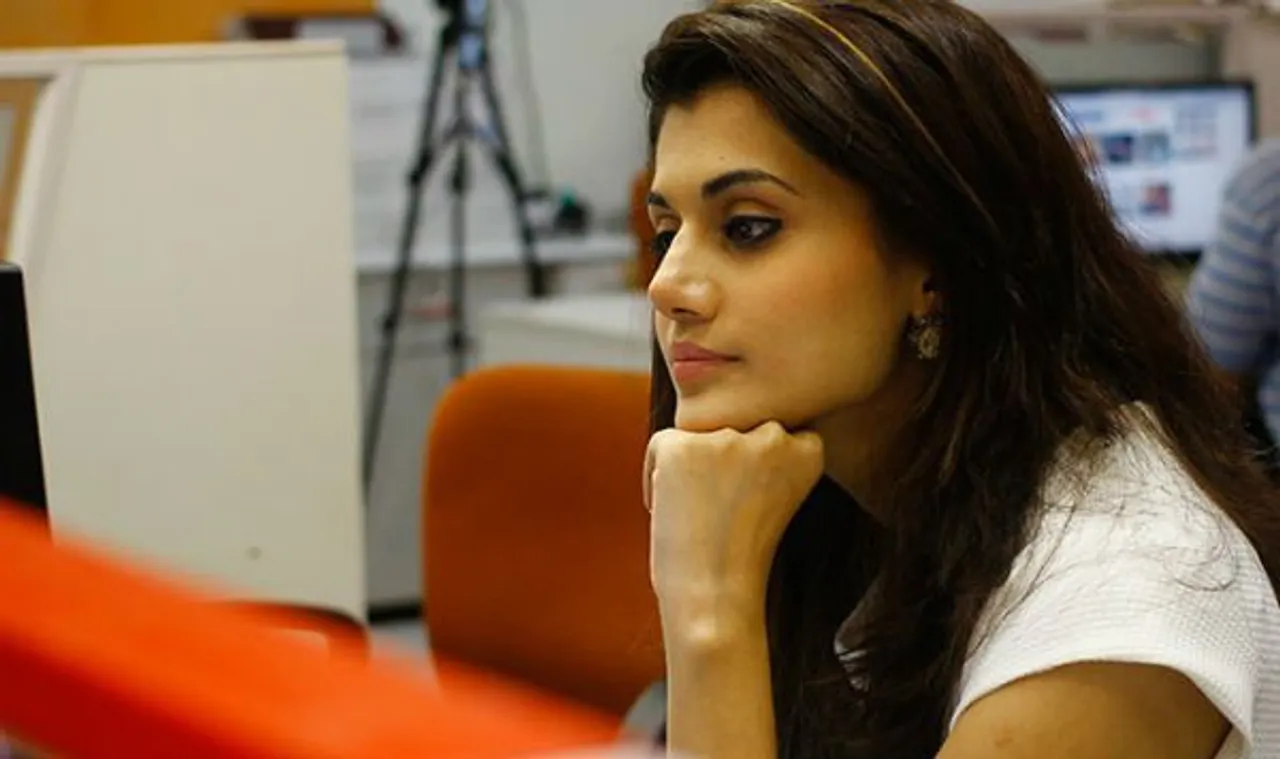 A software engineer turned model, Taapsee Pannu made her acting debut with the legendary director K. Raghavendra Rao in the Telugu film Jhummandi Naadam (2010). After that, she continued to act in several regional films made in Tamil, Telugu and Malayalam languages. Her Tamil film Aadukalam, starring opposite Dhanush, won six National Film Awards in 2011.
Taapsee made her Bollywood debut with 2013 film Chashme Baddoor, which was a remake of 1981 film with the same title. She has acted in 10 Bollywood films till now, but she garnered recognition with Neeraj Pandey's film Baby, starring Akshay Kumar in 2015. Her role as an undercover agent Shabana Khan was small but very impactful. Her upcoming ventures Mission Mangal and Saandh ki Aankh have already created a huge buzz with the release of their posters and trailers. Even though she has appeared in a limited number of Bollywood films, she has managed to create a space as an A-lister in Bollywood. Here are the top five best performances by Taapsee till now:
Pink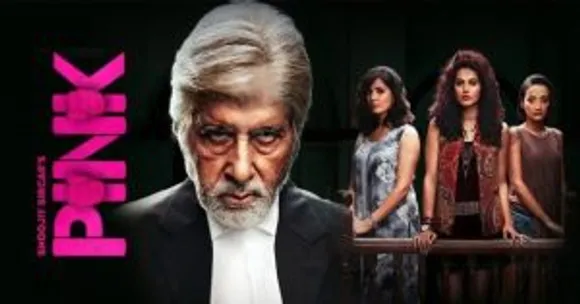 Pic credit: Maps of India
Aniruddha Roy Chowdhury directed film Pink was one of the most critically acclaimed Bollywood film in the recent past. This 2015 social thriller drama featured Amitabh Bachchan along with Taapsee Pannu, Kirti Kulhari and Andrea Tariang. Based on contemporary social issues, the film revolves around three female friends and how they seek justice after being molested. The film raised some controversial issues which women have to face in our society. Like 'how the length of your cloth decides your character' or 'how 'No' means 'No' under any circumstances'. Taapsee performed phenomenally while playing the character of the main protagonist Minal. The helplessness and anger portrayed by her during the humiliating courtroom sessions highlight the prevalent issue of 'victim-blaming' and how still our society judges choices made by women. This film won the National Film Award for Best Film on social issues.
Read Also: 'Pink' star Taapsee Pannu opens up about her experiences with eve-teasing
Naam Shabana
Directed by Shivam Nair, Naam Shabana is spin-off of Taapsee's character from the 2015 movie Baby. Her role in Akshay Kumar starrer Baby was very small, but the audience loved this undercover female agent's character. It is a crime thriller based on the story of Shabana's vengeance for the killer of her lover Jai. The real combat techniques, extensive training and fighting sequences are all shot by Taapsee for which she underwent excruciating physical training. Her role as a fearless undercover agent garnered her appreciation from the critics.
Judwaa 2
David Dhawan directed Judwaa 2 is a reboot of the 1997 film Judwaa, starring Taapsee Pannu and Jacqueline Fernandez opposite Varun Dhawan. This action-comedy was a blockbuster hit on the box office with a total earning of INR 227.59 crores. The film is based on the story of twin brothers who were separated at birth but reunite to fight the bad guys. Taapsee and Jacqueline played the role of the love interest of the twin brothers. Just like any commercial Bollywood masala, this film had energetic dance numbers, over the top action sequences and lots of drama. This film is Taapsee's highest-grossing film ever. With Judwaa 2 she has proven her potential to lead in Bollywood commercial movies as well.
Manmarziyaan
Directed by Anurag Kashyap, Manmarziyaan released last year, starring Taapsee Pannu, Vicky Kaushal and Abhishek Bacchan in the main lead. The character Rumi played by Taapsee was a flawed, imperfect girl, confused in her life between what she wants and what she loves. The story revolves around Vicky played by Vicky Kaushal, an immature DJ who is in love with free-spirited Rumi. Due to Vicky's immaturity and commitment phobia, Rumi ends up marrying well-settled Robbie (Abhishek). Between all this relationship turmoil, Taapsee's character was celebrated for being free and independent. The beauty of her flawed character was that she was not glorified and her actions had consequences. This critically acclaimed film made INR 40.39 crores at the box office.
Read Also: Power-Packed Women Centric Bollywood Posters Which Have Us Hooked!
Badla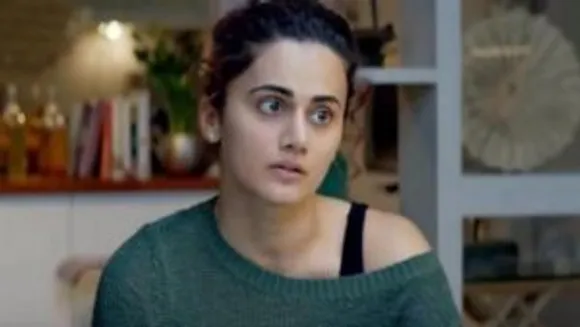 Pic Credit: India Today
This year released thriller drama, Badla, directed by Sujoy Ghosh is an official adaptation of Spanish film Contratiempo. The film is based on Naina, played by Taapsee, a successful entrepreneur, who gets accused of her lover's murder. It is a well-paced thriller with multiple twists and turns. Taapsee's character doesn't skip a beat when it comes to engaging the audience with her compelling acting. Her frustrating emotions are beautifully portrayed and seem convincing on the big screen. With these unconventional roles, Pannu has proven her range of acting skills and her potential to become the next Bollywood superstar.
Divya Tripathi is an intern with SheThePeople.TV