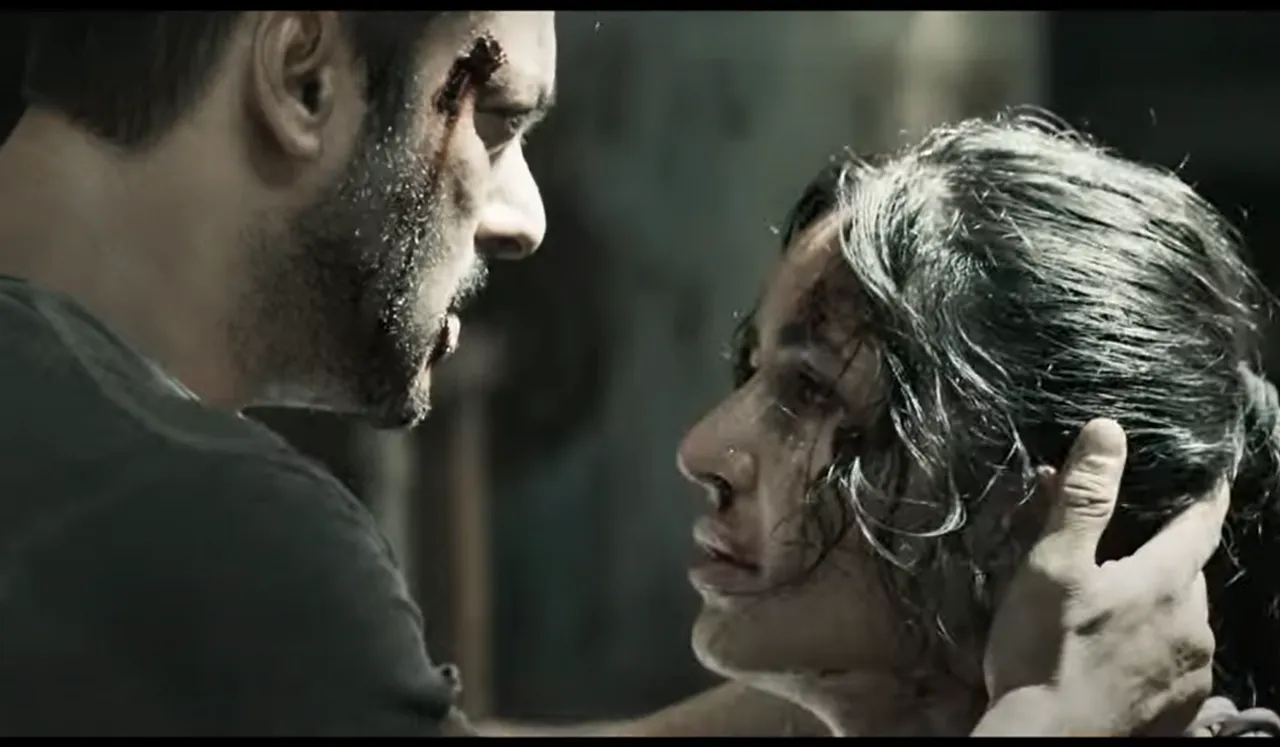 The producers of Tiger 3 released a fresh teaser on Wednesday, offering the most comprehensive look at the Maneesh Sharma-directed film's universe. Tiger 3, featuring Salman Khan, Katrina Kaif, and Emraan Hashmi, is scheduled to hit theatres in 2023.
Promising an action-packed thriller, the teaser begins with Salman asserting whether he requires a character certificate after 20 years of service to the nation. He states, "Tiger gaddar hai (Tiger is a traitor). Tiger is enemy number 1." It appears he's recording a video while gunshots echo in the background.
Subsequently, Salman is shown engaging in combat with numerous heavily armed soldiers, defeating them all. The teaser features various action sequences set in locations resembling Turkey and the Middle East, including intense fight scenes and daring leaps from buildings. At one point, Salman declares, "Jab tak Tiger mara nahi, tab tak Tiger hara nahi (Until Tiger is dead, he has not lost)."
Watch the trailer here.
Salman Khan and Katrina Kaif are gearing up for their comeback as Avinash Singh Rathore (Tiger) and Zoya in Tiger 3, scheduled for release on November 10. Earlier, the team revealed the release date sharing a poster. Kaif wrote, "No limits. No Fear. No turning back. Tiger3 in theatres this Diwali. 💫"
Watch the poster here.
The poster also discloses that the film's storyline will continue where Tiger Zinda Hai, War, and Pathaan left off. It is reported that Shah Rukh Khan will make a cameo appearance in the film. Before Tiger 3, Salman Khan and SRK shared the screen in Siddharth Anand's highly successful movie Pathaan, which is also part of YRF's spy universe.
YRF's Spy Universe
The inception of YRF's spy universe began with the release of the 2012 film Ek Tha Tiger, featuring Salman Khan and Katrina Kaif. This was followed by the sequel, Tiger Zinda Hai, in 2017. Hrithik Roshan joined this spy universe in 2019 with the movie War, which also featured Tiger Shroff, although his character met an untimely demise in the storyline. Subsequently, in the present year, Pathaan was released, starring Shah Rukh Khan, Deepika Padukone, and John Abraham.
After Pathaan, now, Tiger 3 is the latest film and will see the return of Salman Khan and Katrina Kaif. Additionally, there are plans for War 2, featuring Hrithik Roshan, and Tiger vs Pathaan, which will bring together Salman and Shah Rukh Khan in this ever-expanding cinematic universe.
Salman Khan and Katrina Kaif's On-Screen Reunion
Moreover, Salman Khan and Katrina Kaif's on-screen reunion in Tiger 3 comes after their last collaboration in the 2019 film Bharat. The pair have previously worked together on blockbuster hits like Ek Tha Tiger, Tiger Zinda Hai, Maine Pyaar Kyun Kiya, and Partner.
---
Suggested Reading: Jawan Trailer: Cop Nayanthara Grapples To Nab Anti-Hero SRK