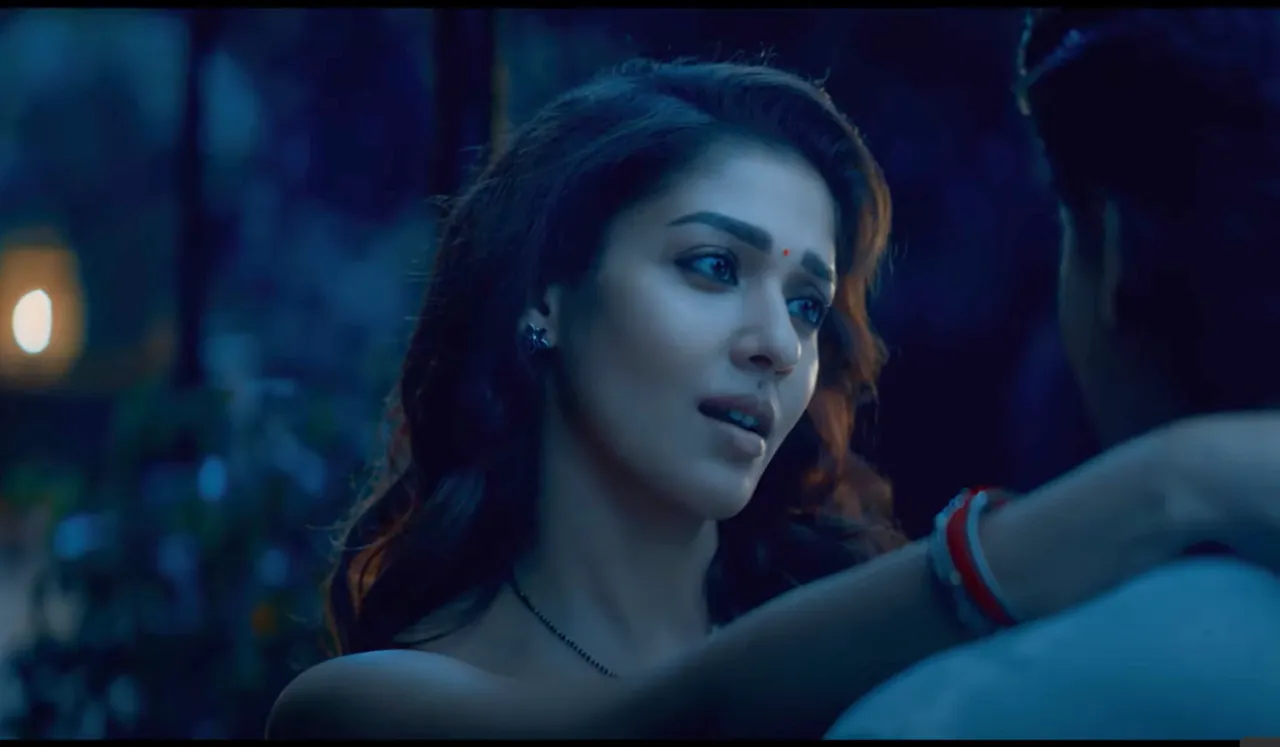 The much-anticipated trailer of Jawan starring Shah Rukh Khan has been revealed, and it lives up to all the expectations of his fans. The movie encompasses action, drama, excitement, romance, and various other elements that viewers were eagerly looking forward to.
The trailer for the highly anticipated film Jawan has been released just days before its scheduled premiere. Shared by the movie's cast and crew, the video provides the most comprehensive glimpse yet into the action-packed film.
In the movie, Shah Rukh Khan portrays a former soldier who leads a team of six women to execute various heists across the country. One of their exploits involves hijacking a metro train, leading to Nayanthara's character, a police officer, being assigned to handle the case. During a conversation, she asks him about his desires, and his response involves mentioning 'Alia Bhatt.'
Interestingly, the storyline suggests that Shah Rukh's character had a previous marriage with Nayanthara's character, which is evident in the romantic moments they share in a few scenes. Additionally, Deepika Padukone makes a powerful special appearance and engages in a wrestling match where she triumphs over Shah Rukh Khan. Vijay Sethupathi takes on various personas in the film, seemingly portraying the role of the 'fourth largest arms dealer in the world.'
Watch Jawan's Trailer Here.
Jawan is particularly noteworthy as it marks the inaugural collaboration between Shah Rukh Khan and Nayanthara. The film is helmed by director Atlee Kumar and is Shah Rukh Khan's second release of the year, following the immensely successful blockbuster Pathaan, which debuted in January.
In addition to Shah Rukh Khan and Nayanthara, the cast includes Vijay Sethupathi, Sanya Malhotra, Priyamani, Girija Oak, Sanjeeta Bhattacharya, Ridhi Dogra, and Sunil Grover, among others. The film is produced by Shah Rukh and Gauri Khan's Red Chillies Entertainment, and also features a cameo appearance by Deepika Padukone.
Scheduled for release on September 7, 2023, Jawan will be available in Hindi, Tamil, and Telugu languages. Anticipated by advance bookings in various regions around the world, the film is poised for an impressive opening, building excitement among audiences for this Shah Rukh Khan starrer.
---
Suggested Reading:5 Big Bollywood Theatrical Releases You Cannot Miss This September