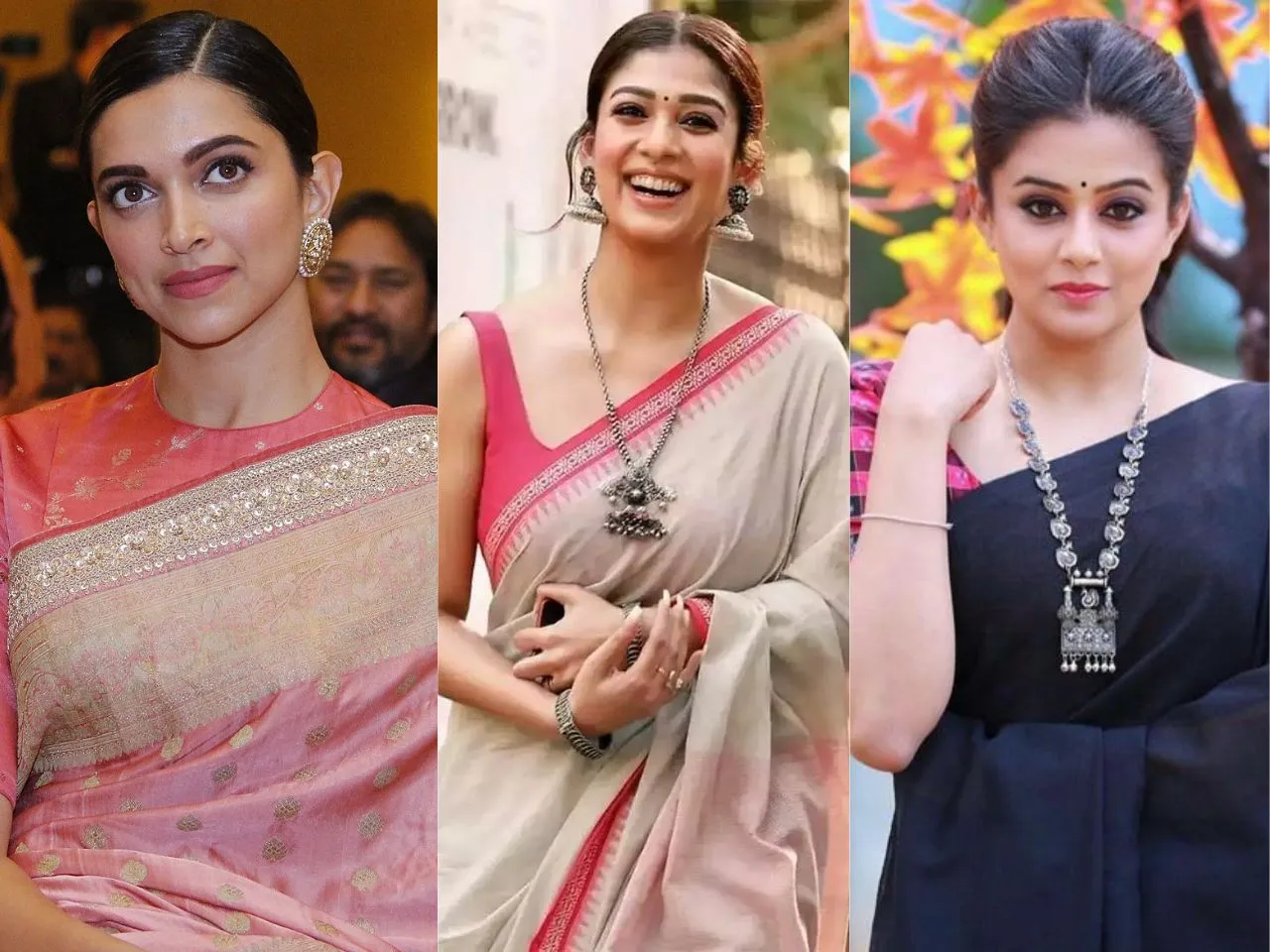 From Deepika Padukone to Priyamani, we are here to introduce the talented women who bring depth and strength to the characters in the film Jawan. The film is all set to release on September 7, 2023. 
The film's prevue showed Shah Rukh Khan in the lead role, along with Nayanthara and Vijay Sethupathi. The film also boasts a remarkable ensemble of female actors, which were introduced in the prevue. Here is the list of the female star cast of Jawan.
Female Cast Of Jawan
Deepika Padukone
The clip of Jawan brought the biggest surprise with the presence of Deepika Padukone. This film marks the fifth collaboration between Shah Rukh Khan and Deepika Padukone, having previously worked together in Om Shanti Om, Happy New Year, Chennai Express, and Pathaan, all of which were successful at the box office.
Nayanthara
The combination of Shah Rukh Khan and Nayanthara in Jawan is a highly anticipated pairing. For the first time, the chemistry between Shah Rukh Khan and Nayanthara will be seen on-screen. Last year, Shah Rukh Khan attended Nayanthara and Vignesh Shivan's wedding in Chennai, showcasing their close bond.
Sanya Malhotra
In an interview Sanya Malhotra, who had been avoiding questions about working with Shah Rukh Khan, expressed her joy in finally being able to talk about her role in Jawan. She shared that she was extremely happy to be able to openly discuss the project, as before, she would give vague answers or dodge questions about her involvement. Malhotra revealed that people used to ask her if she was part of Jawan, and her previous responses were not satisfying, as she would say things like, "I hope I get to work with Shah Rukh Khan."
Priya Mani
Priya Mani, who had previously shared screen space with Shah Rukh Khan in the song One, Two, Three, Four from Chennai Express, has confirmed her role in Jawan. In an interview with Outlook, she expressed her admiration for Shah Rukh Khan, describing him as one of the best people and co-stars she could have asked for. 
Ridhi Dogra
Ridhi Dogra, a prominent figure in the Hindi television industry, acknowledged Atlee's tweet about Jawan and expressed her gratitude for the opportunity to work with him. She described the experience as a masterclass, a dream, and an adventure all rolled into one. She praised Atlee's passion, conviction, and joy on set and expressed her appreciation for being a part of the magnificent project.
Sanjeeta Bhattacharya
During an interview with Outlook, singer Sanjeeta Bhattacharya, known for her appearances in web series like Feels Like Ishq and The Broken News, shared her journey to landing a role in Jawan. She mentioned receiving a call for the film, while she was in Kolkata for a concert and auditioning in Mumbai without much knowledge about the project. While keeping her character details under wraps, Bhattacharya revealed that her character plays a significant role in Shah Rukh Khan's core team.
Girija Oak
Marathi film star Girija Oak, known for her roles in movies like Goshta Choti Dongraevadhi, Gulmohar, Manini, and Adgule Madgule, expressed her excitement about her involvement in the Atlee-directed project earlier this year. In an Instagram post, she shared her journey of two years filled with hard work and anticipation, expressing her joy that the film is finally set to release in theatres. 
Lehar Khan
Actor Lehar Khan, known for her roles in projects like Parched and Jalpari: The Desert Mermaid, is also among the cast of the film. Additionally, Aaliyah Qureishi also features in the movie.  
---
Suggested Reading: Jawan Prevue: Nayanthara, Shah Rukh Khan Raise The Bar