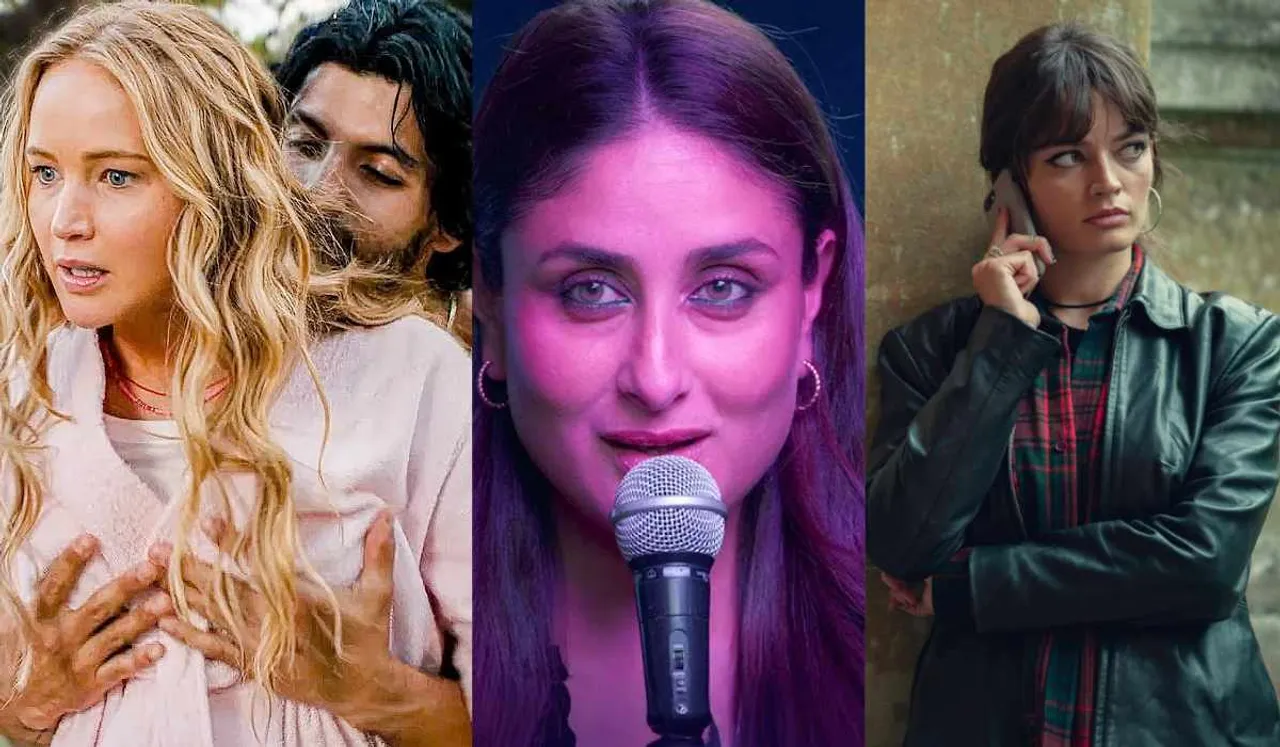 September is yet not over and Netflix has some fire releases awaiting, from Turkish drama to alien documentary series, it has something in store for all your preferred genres. 
While the list of September releases is long, we have picked some best recommendations for you, 
OTT Releases You Can't Miss
1) Sex Education Season 4
Sex Education is one of the most popular shows on the streaming platform. As the makers kept their fans waiting for two years, the series is finally in its closing chapters as this season will be the finale. This season will follow Otis and other characters in the concluding situation of will-they-will-they-not.
Otis will find himself in competition with another sex therapist while doing a long distance with Maeve. Eric sparkles his charm on the popular group of school while Ruby is exploring her sexuality. Aimee on the other hand seems to be on her self-acceptance journey. The story will be more intriguing as Otis struggles to bring her mom back from the depression of finding her newborn kid's father, while the fans can also expect a father-son reunion in the Groff family. 
As many cast members have reportedly exited the show, fans are excited to see Schitt's Creek star Dan Levy in the role of Maeve's American teacher. But how will the story end? We will only find it on September 21!
2) Jaane Jaan
Kareena Kapoor Khan is all set to make her OTT debut with a stellar cast of Vijay Varma and Jaideep Ahlawat and an exciting blend of suspense and romance in Sujoy Ghosh's adaptation of the Japanese novel The Devotion of Suspect X. Kapoor will be seen in the role of a single mother full of mysteries that can cross any limits for her child while playing games in the rat chase of two investigators. 
This mystery thriller will engulf you with its strong story as it will keep confusing you with its complex mysteries only for you to enjoy the satisfaction of the story unfolding the dark secrets and mysteries woven throughout the story. 
With the strong cast that has already impressed the audience with its small glimpse in the trailer, the storyline is what adds more to their performance with the strong direction of Kahaani maker Sujoy Ghosh that makes fans excited for the release on September 21. 
3) No Hard Feelings
Jennifer Lawrence's American sex comedy released in 2023 will soon be on Netflix. Lawrence is seen playing the role of 32-year-old Maddie, an Uber driver who answers an ad to date a shy 19-year-old called Percy (played by Andrew Barth Feldman) to boost his confidence before college. Laura Benanti, Natalie Morales, and Matthew Broderick co-star. 
The film follows Maddie, who is on the brink of losing her childhood home and is in an existential crisis. Maddie tries to teach Percy how to have fun and be more confident, but it's not easy. Along the way, the two develop an unexpected connection.
With Lawrence's comic timing and cuteness, No Hard Feelings is a funny and heartwarming film about finding love and acceptance in unexpected places. It is also a celebration of female friendship and the power of second chances. Fans are excited for its release on Netflix on September 23. 
4) Encounters
Now this is interesting out of Netflix's regular releases, as the streaming platform is bringing a four-part limited alien documentary series covering eyewitness accounts, expert views, and other shreds of evidence on otherworldly phenomena. 
The docuseries will take you on a quintessential journey of explorations, findings and achievements in a space world made by humans. While this might be exciting for space enthusiasts, it might also be an incredible documentary for beginners to dive into the world. Mark the date on September 27.
5) Love Is In The Air
A Turkish romantic comedy television series which gained huge success in its home country, becoming one of the most-watched shows of the year, has also gained popularity internationally, being dubbed into several languages and aired in over 30 countries.
The series follows the story of Eda Yıldız, a young woman who dreams of becoming a landscape architect, and Serkan Bolat, a wealthy businessman who cancels her scholarship. Eda confronts Serkan and makes a deal with him: if she can make his girlfriend fall in love with him in two months, he will give her back her scholarship.
If you are looking for a romantic comedy that will make you laugh, cry, and fall in love, then Love Is In The Air is the show for you releasing on September 28. 
---
Suggested Reading: Top Five Trending Films On Netflix For Your Weekly Watchlist