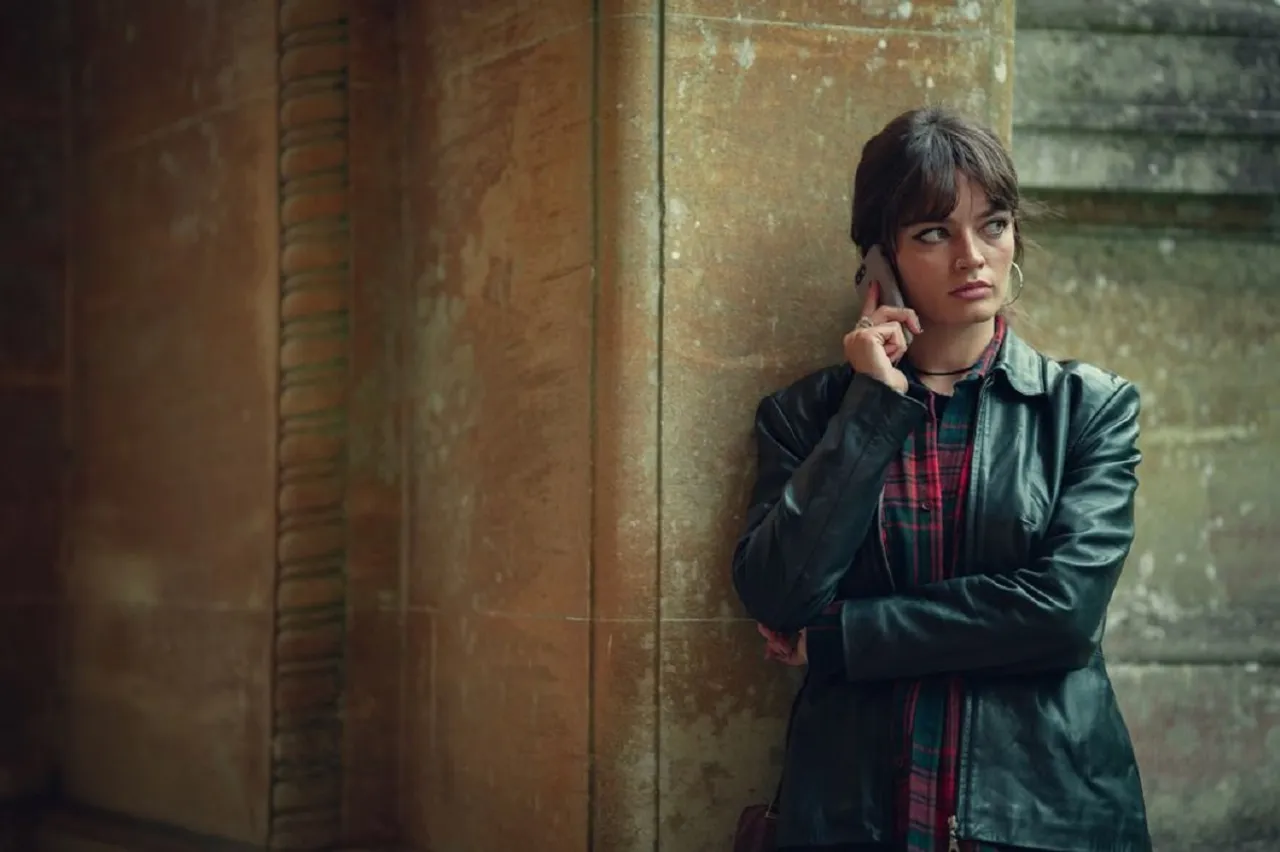 Sex Education
 

season four

 – also the show's final outing – has revealed its full-length trailer, just over a week before its 

release date. The season 4 trailer shows us the return of stars Asa Butterfield, Ncuti Gatwa, and Emma Mackey in their lead roles at Otis Milburn, Eric Effiong, and Maeve Wiley.

Netflix's Sex Ed post for season 4 shows us the return of some of our favourite friendship duos (Eric and Otis, Jackson and Viv) and some questionable pairs. Without any further ado, here's a look at Sex Education: Season 4, and what we know about the upcoming season from Netflix's post. 
Sex Education Season 4 Trailer
The trailer hints at a conclusion for the will-they-won't-they storyline between Otis and Maeve Wiley, as well as new relationship statuses for other fan favourites.
Gillian Anderson returns as sex therapist Dr Jean Milburn, who has a new baby (but is uncertain of the father) and appears to have embarked on a new venture as a radio agony aunt.
Schitt's Creek star Dan Levy, who has a recurring role as Wiley's tutor in America, also makes an appearance in the trailer.
Otis and Maeve
Just to recap, Otis and Maeve had confessed their feelings to each other in the Season 3 finale, with the pair agreeing to not get together due to Maeve pursuing a scholarship for her studies in America (sob!). The season 4 teaser post also shows them apart, with Maeve not looking too happy (or is that her typical expression?). 
However, Otis and Eric are together in the first picture (BFF goals!). But, Eric's return also brings up the question of Eric and Adam. Towards the end of season 3, Eric broke up with Adam due to how the pair were in different places at the time (that break up made me cry for a day straight). Speaking of Adam, season 4 looks like it's going to be VERY interesting for him...
A Groff Reunion?
Is that... Mr Groff... and...Adam? Yep, season 4 could mean a potential reunion between father and son- who since season 1, have had a very strained relationship. In season 3, Adam's mother, Mrs Groff (played by Samantha Spiro), chooses not to get back together with Mr Groff (Alistair Petrie), the ex-principal of Moordale, because of Adam (played by Connor Swindells). Even if they don't end up resolving their differences by the end of season 4, it does look like things are hopeful at least!
Aimee
Our first look at Aimee in season 4 is definitely interesting- as she's holding her favourite pair of jeans! Played by Aimee Lou Wood, in season 2, Aimee became the subject of sexual assault from a passenger on the bus, with the incident leaving her unable to take buses anymore. Through Aimee's character, we see that trauma is something that takes a while to heal, with Aimee learning how to drive in Season 3 (albeit badly) because of her refusal to take the bus. Aimee holding her jeans in season 4 could mean many things, but her smiling and looking at them pins all the possibilities down to one- are we going to see Aimee channel her inner hero and take charge of her experience?
Who's The Father, Jean?
Season 4 also shows us the return of Gillian Anderson as Dr Jean Milburn, Otis' sex therapist mum. Previously, Jean was having an affair with Jakob (Mikael Persbrandt), the father of Ola (Patricia Allison), Otis' ex-girlfriend turned friend. If it couldn't get any more interconnected, watch out for this- Jean and Jakob have a baby in season 3! Except, judging by Jean's expression when she reads the paternity test in the season 3 finale, all is not as it seems. This begs the question- who's the father Jean?!
Isaac?
Season 4 also heralds the return of some of our favourite characters, like Jackson Marchetti (played by Kedar Williams-Stirling), Vivienne Odusanya (played by Chineye Ezeudu), Cal (played by Dua Saleh), Ruby Williams (played by Mimi Keene), and...Isaac? George Robinson is set to return in season 4 as Isaac, Maeve's ex who lives in the same campsite. If we recall correctly, Isaac deliberately deleted Otis' confession to Maeve in the season 2 finale to date Maeve, and in season 3, the pair ultimately broke up. However, Isaac's return is definitely interesting. Given that Moordale is now going to be closed, will he be a new student with the gang, wherever they turn up?
So many answers, so many more questions. Sex Education Season 4 releases on Netflix on September 21, and it looks like it's ripe with comedy, romance, and drama. New places, new problems indeed.
Views expressed by the author are their own
---
Suggested reading: Lincoln Lawyer S3 Coming Sooner Than Expected? What We Know