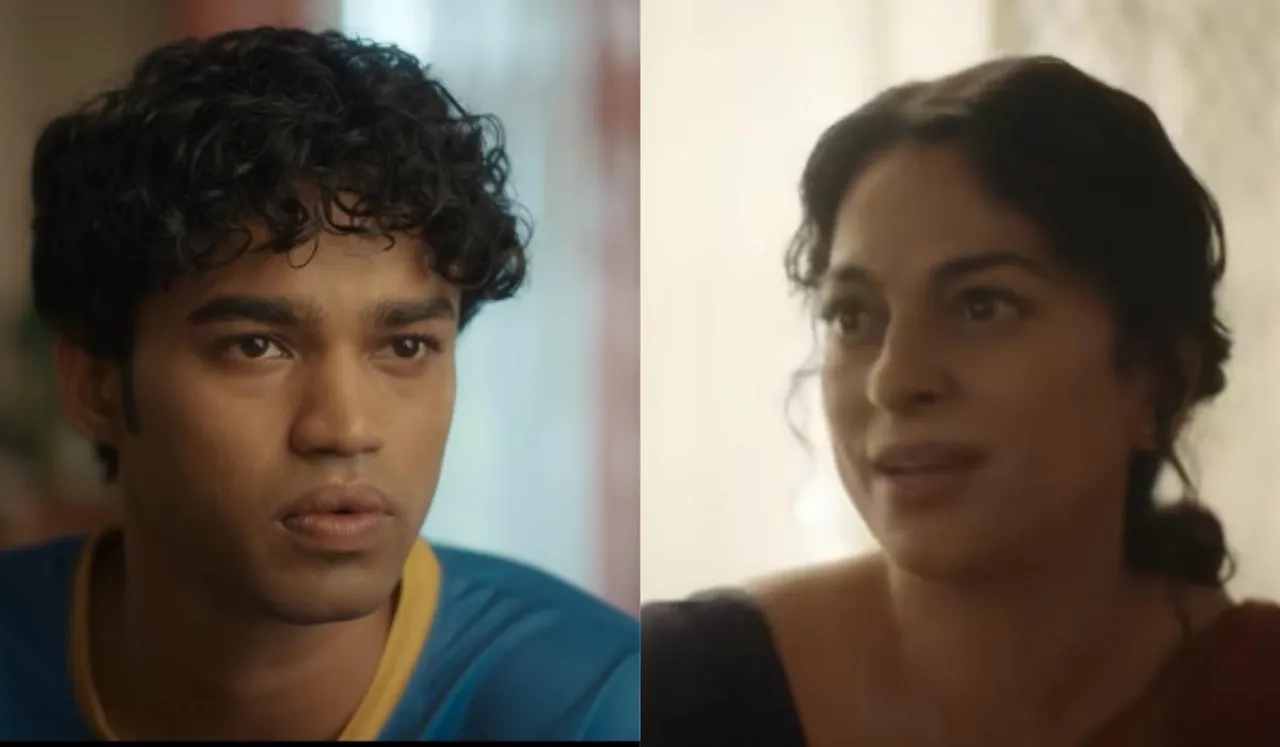 We are living in a time of trending culture, which changes every week. We have got your back to keep up with them. Do not miss out on what's trending on OTTs and keep up your movie game. 
We have curated a list of what's trending on Netflix that you mustn't miss out on! Check out these "Trending Now" titles that are currently popular and gaining attention on the OTT platform.
What's Trending On Netflix? Check Out 5 Top Trending Films Of The Week:
If you are looking for something new to watch on Netflix, the "Trending Now" row is a great place to start. It is a good way to find titles that are popular and that are likely to be enjoyable. Here are the Top 5 in India!
1) Friday Night Plan: 
Juhi Chawla made her debut in the OTT world with Hush Hush on Amazon Prime Video and is now back with Netflix's Friday Night Plan. While fans are excited to see the actor in her first Netflix film, the audience is also looking forward to watching Babil Khan, the legacy holder of the late legendary actor Irfan Khan after his excellent performance in Qala. The film follows the story of two bickering brothers uniting secretly to attend the hottest party of the year before their mother returns, and later when things take an unexpected turn, the two brothers face the consequences of their actions. 
While the film received mixed reviews from the critics, the film depicts a single mom and her struggles, a complex brotherhood that seemed a little realistic, and a valuable lesson of friendship and responsibility as the two boys are grounded together. 
Friday Night Plan is a light-hearted comedy that is sure to entertain audiences of all ages. The film's cast is excellent, and the performances of Babil Khan and Juhi Chawla are particularly noteworthy. The film's humour is well-timed and the story is engaging leaving a smile on your face that makes it Top 1 on Netflix. 
2) BRO:
Superstar in the south, Pawan Kalyan is back with a supernatural fantasy drama mixed with his forté of comedy. The film revolves around an overworked man who meets a mysterious stranger The God of Time, where he is given a chance to turn his life around. This man's, Mark's life clock is ticking and Titan (The God Of Time) is here to grant Mark his only wish. How will the story lead? You will have to watch this superhit on Netflix to find out. 
The film consists of a stellar cast of viral wink girl Priya Prakash Varrier along with Sai Dharam Tej, Ketika Sharma, Varsha Bollamma and many others. The film is expected to be an introspecting journey of a man and the emotional turmoils he faces unless finally, he gets into a self-discovery journey as life gives him a second star. 
While the film was released in July 2023, it is still in the Top 2 on Netflix. 
3) Heart Of Stone:
Alia Bhatt's Hollywood debut along with Wonder Woman Gal Gadot and Fifty Shades fame Jamie Dornan. This spy thriller drama has Bhatt in a grey-shaded role where Bhatt and Gadot are in a rat chase over the AI intelligence system "The Heart" of the intelligence agency Charter which has the vision of global peacemaking through its top-in-class spies. 
The film received mixed reviews from critics as it has been compared to other spy thrillers such as "Mission: Impossible" and "Citadel." However, it has also been criticized for being too derivative and unoriginal. Overall, Heart of Stone is a mixed bag. It has some good elements, such as Gadot's performance and the action sequences. However, it is also hampered by a predictable plot and a lack of originality. 
The film was released on July 13 on Netflix and has still managed to be in the Top 3 of the trending charts. 
4) Adipurush: 
This Ramayan adaptation film is infamous for receiving great criticism from movie-goers over its poor dialogue, change in the narrative of the Hindu epic Ramayan, and poor performance of the cast. Yet this film still made it to the top 4 in trending is a shocker.
The film stars Bahubali stars Prabhas, Kriti Sanon, and Saif Ali Khan in leading roles with a lavish budget. It was released on June 16, 2023, and despite being available on both competing OTT platforms Amazon Prime Videos and Netflix, the movie has still managed to be trending on Netflix. 
5) The Monkey King:
A Chinese 3D animated film is a fantasy tale of the popular Chinese mythological character The Monkey King. He is a trickster figure who is also known for his courage and strength. The films based on the Monkey King are often action-packed and full of humour. They also explore the themes of good versus evil and the importance of self-discovery. 
If you are interested in learning more about the Monkey King, I recommend reading the classic Chinese novel Journey to the West. The novel tells the story of the Monkey King's journey to the West to obtain Buddhist sutras. It is a fascinating and epic tale that has been enjoyed by readers for centuries. 
The film was released on August 11 and has still managed to be in the Top 5 of the charts as it is being widely loved by the audience. 
---
Suggested Reading: First Weekend Of September: Five New Shows You Can Watch