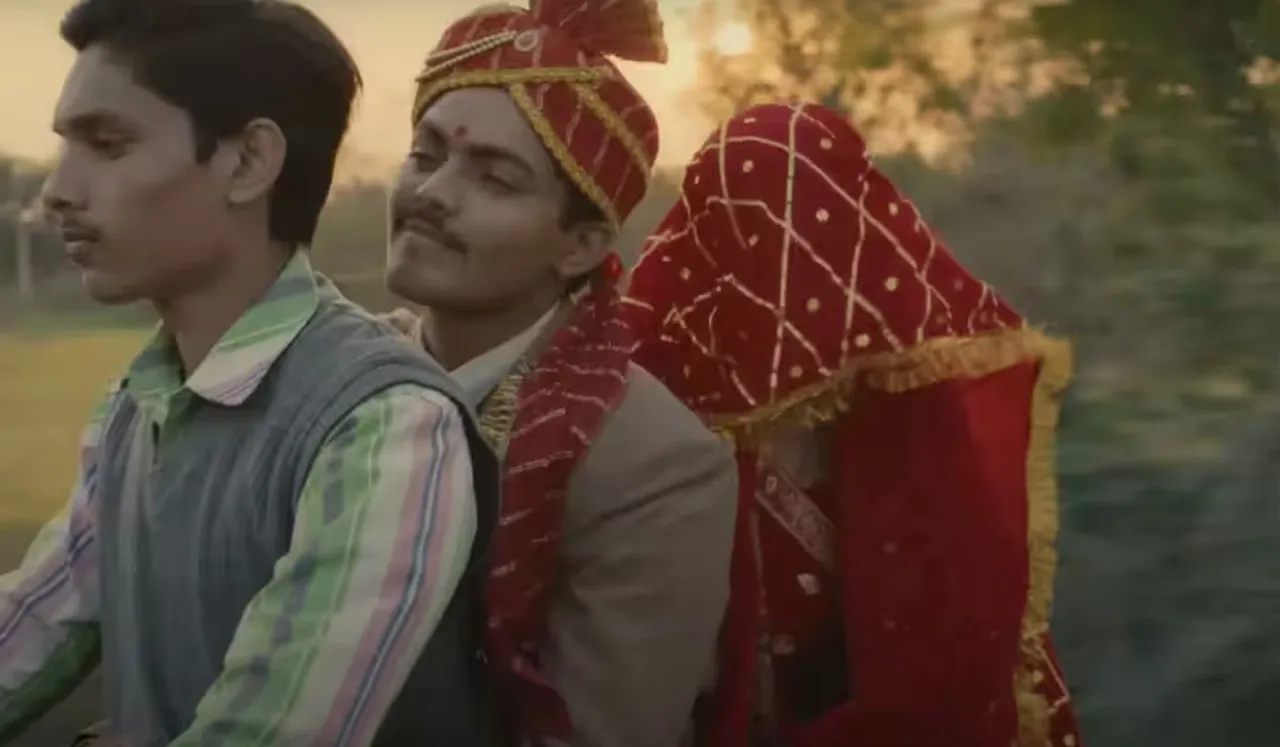 Aamir Khan and Kiran Rao have once again teamed up for Kiran Rao's new comedy film titled Laapataa Ladies (Lost Ladies). As the film is set to make its grand premiere at the prestigious Toronto International Film Festival (TIFF) today, September 8th, Rao opened up about her idea behind the film. The film is set to release next year, as per the latest announcement.
This collaboration marks Kiran Rao's return to directing after more than a decade since her directorial debut with Dhobi Ghat. The film draws its inspiration from the story Two Brides written by Biplab Goswami.
Set in 2001 in rural India, Laapataa Ladies revolves around the story of two young brides whose accidental swap leads to a delightful and chaotic adventure. The film's creators have provided an enticing glimpse into this comedy-drama, promising a unique narrative, humorous dialogue, and a talented ensemble cast. 
The movie features Nitanshi Goel, Pratibha Ranta, Sparsh Shrivastava, Chhaya Kadam, and Ravi Kishan in prominent roles. Laapataa Ladies is based on an award-winning story by Biplab Goswami. Presented by Jio Studios, the movie is scheduled to be released on January 5, 2024.
Presented by Jio Studios, Laapataa Ladies is directed by Kiran Rao and produced by Aamir Khan and Jyoti Deshpande. The script for Laapataa Ladies underwent further refinement by Sneha Desai and Divyanidhi Sharma while staying true to Biplab Goswami's original vision.
Kiran Rao On The Aim Of The Film, 'We're Taking Apart Patriarchy Without A War'
Notably, Laapataa Ladies is set to make its grand premiere at the prestigious Toronto International Film Festival (TIFF) on September 8th, well ahead of its official release date. Rao in a conversation with Variety emphasised that the script delves into themes that hold significant appeal for her, particularly those concerning women's freedoms and opportunities. She explained that the story revolves around two girls embarking on an adventure, trying to navigate life's choices and make the most of their circumstances, and ultimately undergoing transformation through an unexpected swap.
Although the film maintains a lighthearted tone, it addresses profoundly serious issues. Rao acknowledged the prevalent violence against women in India and underscored the film's intention to provide hope for women and inspire them to reach for their aspirations without resorting to violence.
The film's approach is to challenge patriarchy and dismantle it without conflict, allowing women to assert themselves on their own terms. She said, "Patriarchy, taking it apart without a war, taking it apart still on your own terms, was the idea." Rao highlighted the importance of showcasing how, even within conventional family structures, women can carve out spaces to break free and pursue their paths, all while preserving the social fabric.
---
 Suggested Reading: TIFF 2023 Features Most No. Of Indian Films In A Decade: Details Here