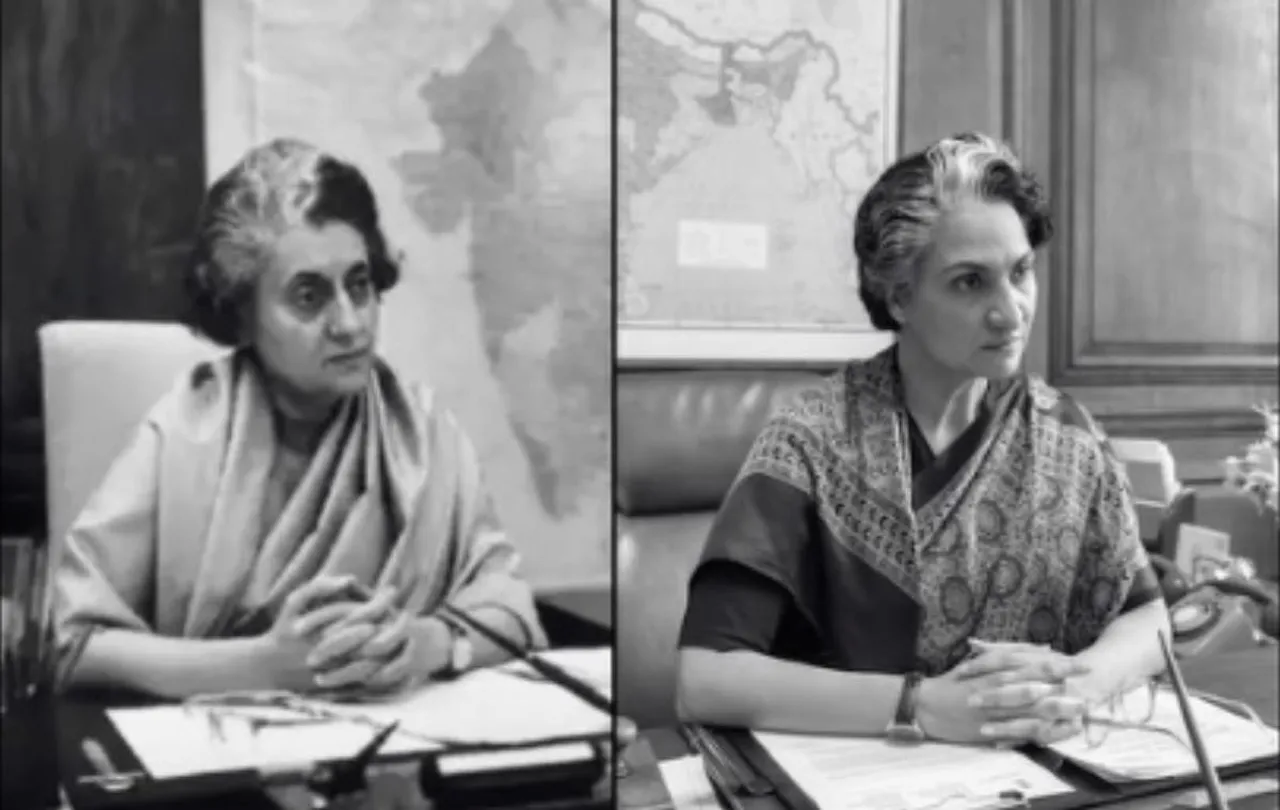 Lara Dutta As Indira Gandhi: If you too couldn't recognise Lara Dutta at first glance in Bell Bottom's trailer then you are not alone.
As soon as the trailer of the spy thriller dropped on August 3, featuring Dutta as late Prime Minister Indira Gandhi, her look caught the most attention. Dutta's name started trending on Twitter as many were themselves spellbound with her unrecognisable get up.
The actor has received great appreciation from netizens, so now she has dropped a BTS video, giving fans a glimpse into the transformation.
Dutta aced Gandhi's look in the film which made it almost impossible for fans to recognise her. Taking to Instagram she wrote, "Never had I imagined portraying a personality this pivotal." In the BTS clip, Dutta can be seen getting her hair and make-up done, and at the end, the outcome stunned her as well. "When I saw how this transformation translated on the screen, everything felt surreal and worth it," she gushed about the look.
Her co-star and lead in the film, Akshay Kumar also praised the makeup and the actor for nailing Gandhi's role in the film. More here.
Lara Dutta in Bell Bottom
At the trailer launch event, Dutta had shared that she is playing the role of Indira Gandhi and called the transformation "a challenge" as it was a task to get the body language of the character right. "If anyone is able to guess, then I will take all their family members free to the theatres," the former Miss Universe promised.
"But yes, of course, there is a great responsibility when you're portraying somebody who is an iconic figure like her," she noted.
Lara Dutta 😱😱 nailed it 👏🏻👏🏻#LaraDutta pic.twitter.com/Cr57AirFCb

— Nigamananda Sahu (@Nigamsahu137) August 3, 2021
The trailer opens with an Indian plane being hijacked and all the people onboard being taken hostage. The film features Padman actor Akshay Kumar in the lead role and also stars Vaani Kapoor and Huma Qureshi, among others.
Watch the full trailer here:
Feature Image Credit: Lara Dutta/Instagram