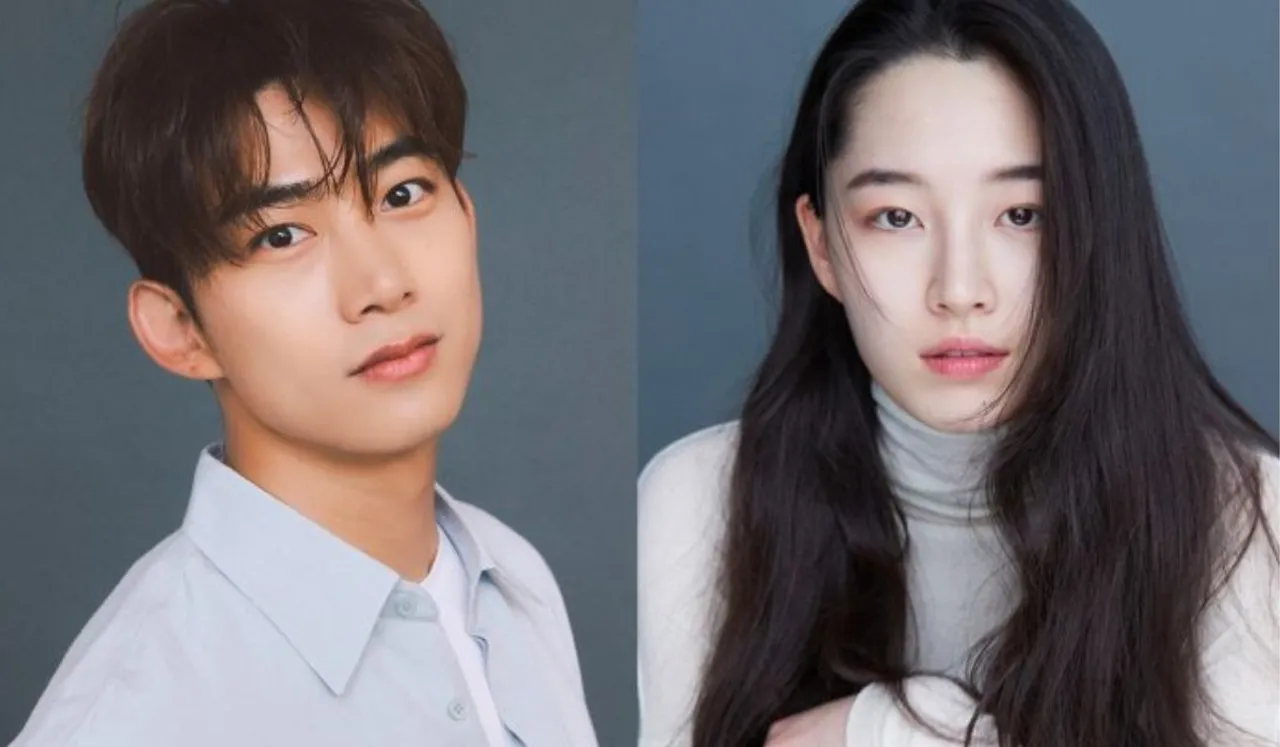 Korean Dramas have definitely been worth the hype considering their rising popularity.
With filmmakers bringing forward shows across genres involving some famous K stars, fans are sure excited for new releases. If you're looking to update your watchlist, here's a list of seven shows you must add to it.
My Beating Heart
If you are into K-Dramas and also into vampire-human love stories, this is the show for you. The show is said to be released on June 26. This show is a mixture of fantasy, romance and a brilliant persona exhibition of the two lead characters, Wanjian, Min Sahi, etc.
The Devil
K-Dramas this season are ready to flood you with loads of supernatural dramas and The Devil is one of them. You will get to see a hustling female lead fall into the trap of a demon and there are other interesting characters too, whose roles revolve around her demonic powers. The cast contains actors like Kim Tae Ri, Oh Jung Se, Hong Kyung etc. The show will release on Jun 23 on SBS and Disney+Hotstar.
King The Land
Sometimes all we need is a heart-warming rom-com show, with two people who are exact opposites of each other and yet fall in love as how it is destined to be. King The Land is exactly this. This show will be aired on Jun 17 on Netflix, Jtbc, and TVING.
Bloodhounds
This is a show that will leave your mouth wrenched and no wonder you end up in a nail-biting situation. It's a show with three male characters sunk in a debt and the story revolves around it. The show has a brilliant star cast like Woo do Hawn, Lee Sang Yi etc. you can watch this action thriller show from Jun 23 on SBS and Disney+.
Mask Girl
The name of this show is self-explanatory. It is about a girl busy working and always in a Mask. The male lead eventually falls in love with her. If you want to see a show that has romance, humour and drama, watch Mask Girl! This show is a webtoon adaptation with a cast of actors like Go Hyung Jung, Nana and Anje Hong etc.
Deal
Finally, it is time for teen drama. Deal is a story of three friends who have graduated from high school and all of them have their struggles in life. The story ultimately turns towards a test of their friendship. Not just this, but the show is filled with bizarre twists and turns. Yoo Seung Ho, Kim Dong Hiwi and Yoo Soo Bin are the show's main cast along with other actors.
MRS Durian
It has got love, it has got drama and the most exciting part, it has time travel!! Mrs Durian is a show with a love story between people from different times. You can see this fantasy drama on TV Chosun from Jun 17. These were the top 7 shows which will be released in Jun 2023 and have already started making fuzz amongst K-Drama fans.
So why wait? All these shows are available on different platforms like Netflix, SBS, and Disney+ Hotstar.
---
Suggested reading: Big Mouth To Little Women: 10 Best Korean Dramas Of 2022