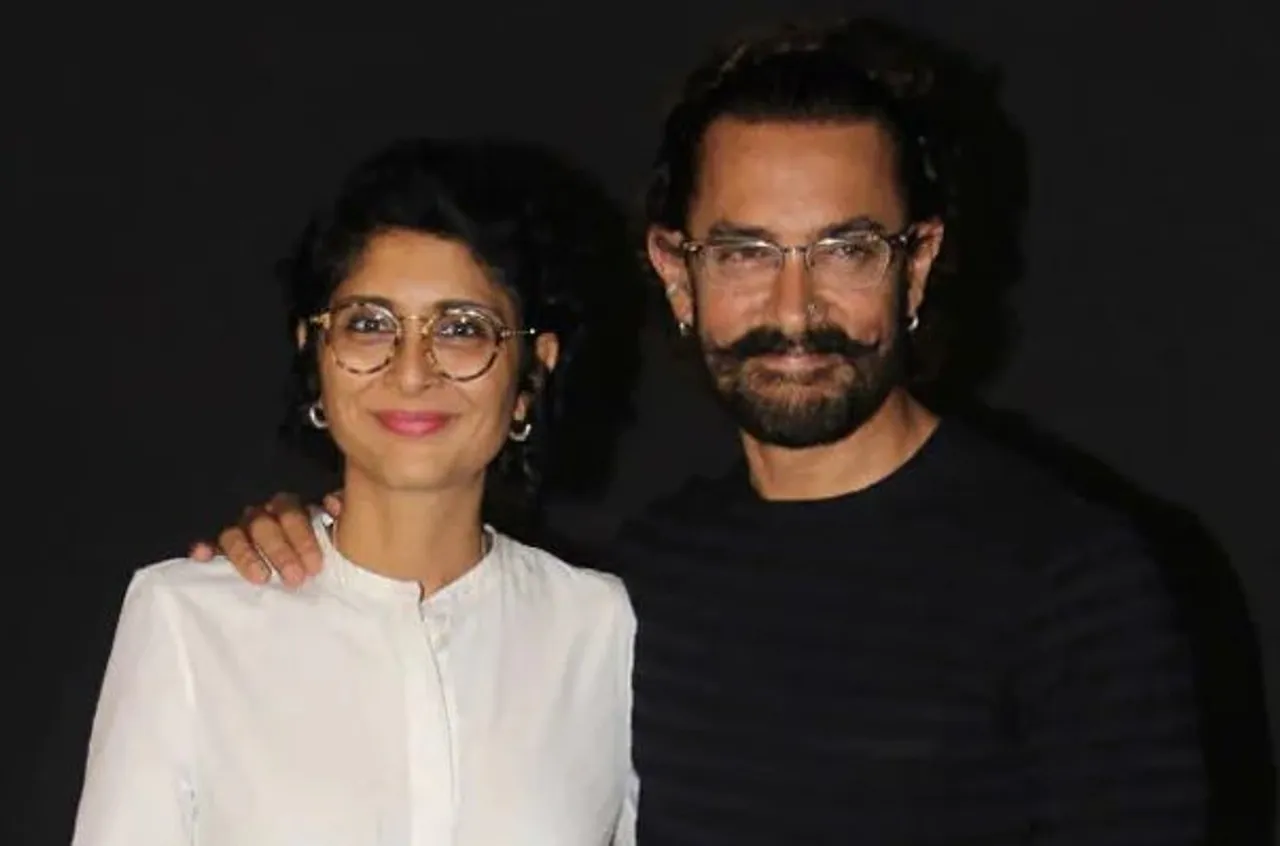 Kiran Rao, Aamir Khan divorce reactions: Social media was taken by surprise Saturday morning, when Bollywood couple Aamir Khan and Kiran Rao announced their divorce after 15 years of marriage.
Calling it "the start of a new journey," the couple in a joint statement said they would co-parent their son Azad and work as collaborators on films and other projects. Read more here.
Perceived to be among the film industry's strongest couples, Rao and Khan's divorce has drawn much attention from fans and netizens who have not held back on reacting to the news online.
Aamir Khan Divorce Reactions: From The Supportive To The Ugly
"In these 15 beautiful years together we have shared a lifetime of experiences, joy and laughter, and our relationship has only grown in trust, respect and love," the couple wrote in their statement.
Theirs being an interfaith marriage, Rao and Khan are the target of trolls on Twitter. Additionally, given the inflamed conversation around 'love jihad,' which has prompted the implementation of anti-conversion laws in several states, Khan is under attack for his marriage and ">divorce to two women of a religion different from his.
The 56-year-old Lagaan actor was previously married to actor Reena Dutta, with whom he has two children, Ira and Junaid.
See some reactions below: 
Aamir Khan and Kiran Rao announced their divorce. It was never about feeling insecure in India. It seems that they were not feeling safe with each other.

By the way MR Aamir Khan which next H!ndu girl on target. Yes love Jihad is for real.#AamirKhanKiranRao

— Piyush Singh (@PiyushTweets1) July 3, 2021
Aamir Khan married a Hindu, had 2 children "Junaid Khan" and "Ira Khan". Got divorced.

Aamir Khan married another Hindu, had a child "Azad Khan". Got divorced.

That's a sweet way of Love Jihad.
Well played #AamirKhan.

Marriages maybe interfaith, but children follow Islam.

— INDIA WAKES UP 🇮🇳 (@IndiaWakesUp_) July 3, 2021
A section of netizens is also pointing to other popular interfaith couples in Bollywood whose marriages ended in divorce.
What do you notice this picture?
They are famous couples in India
& the most glaring similarity is ...... #lovejihad #AamirKhan #BoycottAamirKhan pic.twitter.com/d16faQAnJ5

— Sanatani Kids (@SanataniKids) July 3, 2021
Meanwhile, netizens are also speculating about an extramarital affair as the reason for their divorce, alleging a romantic link between Khan and his Dangal co-star Fatima Sana Sheikh.
Support poured in from fans too, who emphasised Khan and Rao's mutual decision to separate was not suggestive of love jihad.
If both Aamir and Kiran mutually ready for divorce then how it is connected with Love Jihad ? Their consent clearly reflected in piece of paper, which they was himself make public.

— Abhishek Mishra (@Abhishek_Mshra) July 3, 2021
Khan and Rao met on the sets of Ashutosh Gowariker's 2001 film Lagaan, on which the former was the lead star and the latter was an assistant director. After his separation from Dutta, Khan sparked a friendship with Rao and the two soon began dating. They tied the knot in 2005 after a year of living together. Read their love story here.
---