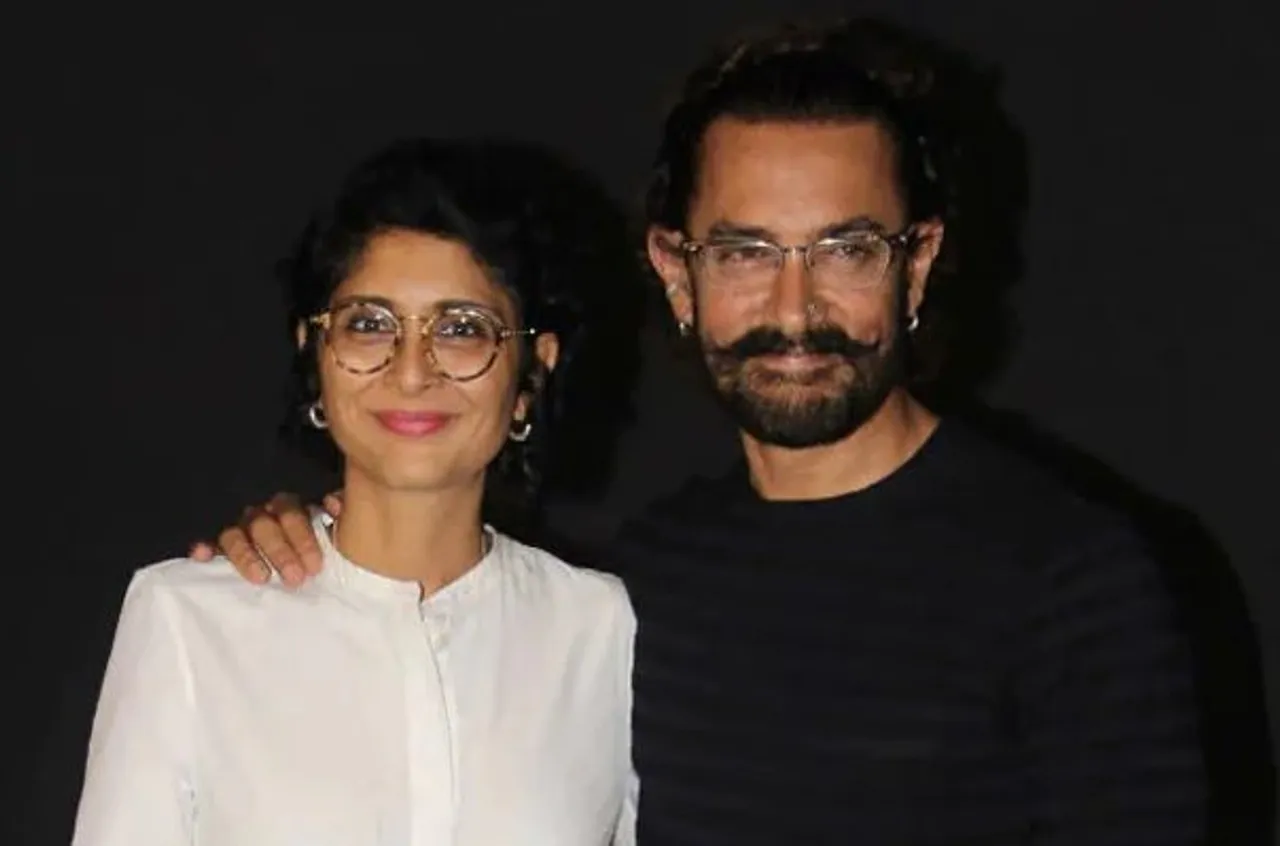 Aamir Khan and Kiran Rao marriage: After 15 years together, the celebrity couple has decided to part ways. In a joint statement Saturday, Khan and Rao announced they are "beginning a new chapter" in their lives, "no longer as husband and wife, but as co-parents and family for each other."
The couple married in 2005 and have one son together, Azad, whom they said they will "nurture and raise together." Khan has two other children, a son Junaid and daughter Ira, from his previous marriage to Reena Dutta, which ended in 2002.
It was on the sets of Lagaan that Khan first met Rao, who was an assistant director. Khan has previously revealed they weren't friends then, only co-working professionals. When they met again after Khan's divorce from Dutta, things changed. In his "moment of trauma," when Rao spoke to him, Khan said talking to her made him happy.
"We hung out a lot together and became 2 am friends. We started seeing each other in 2004," Rao told Calcutta Times in a 2013 interview. After a year of living together, the two tied the knot.
What To Know About Aamir Khan And Kiran Rao Marriage Journey
The founding basis of their ">relationship has always been friendship, the couple has often emphasised. Much of their time spent together was in laughter and enjoyment of each other's company.
"I like strong women. My first wife Reena, my second wife Kiran. So I like people who are strong..." Khan has said about his marriages. Both Khan and Rao are notable in the film industry for cutting through the mould of conventionality and being a couple that didn't appear to fear judgment. A power couple, in many senses.
Rao, producer of films like Dhobi Ghat, Talaash, Delhi Belly, had strong influences on Khan, turning him to veganism. In 2015, the interfaith couple found themselves in a controversy, after Khan at an event said his wife, concerned over the growing intolerance in India, had suggested the couple leave the country. It had led to an FIR against them.
Khan has said in previous interviews he couldn't imagine life without Rao. "What most keeps us together is our value system," Rao told Calcutta Times. 
Aamir Khan and Kiran Rao marriage ends after 15 years
"We request our well wishers for good wishes and blessings, and hope that – like us – you will see this divorce not as an end, but as the start of a new journey," their divorce statement said. Read more here.
---