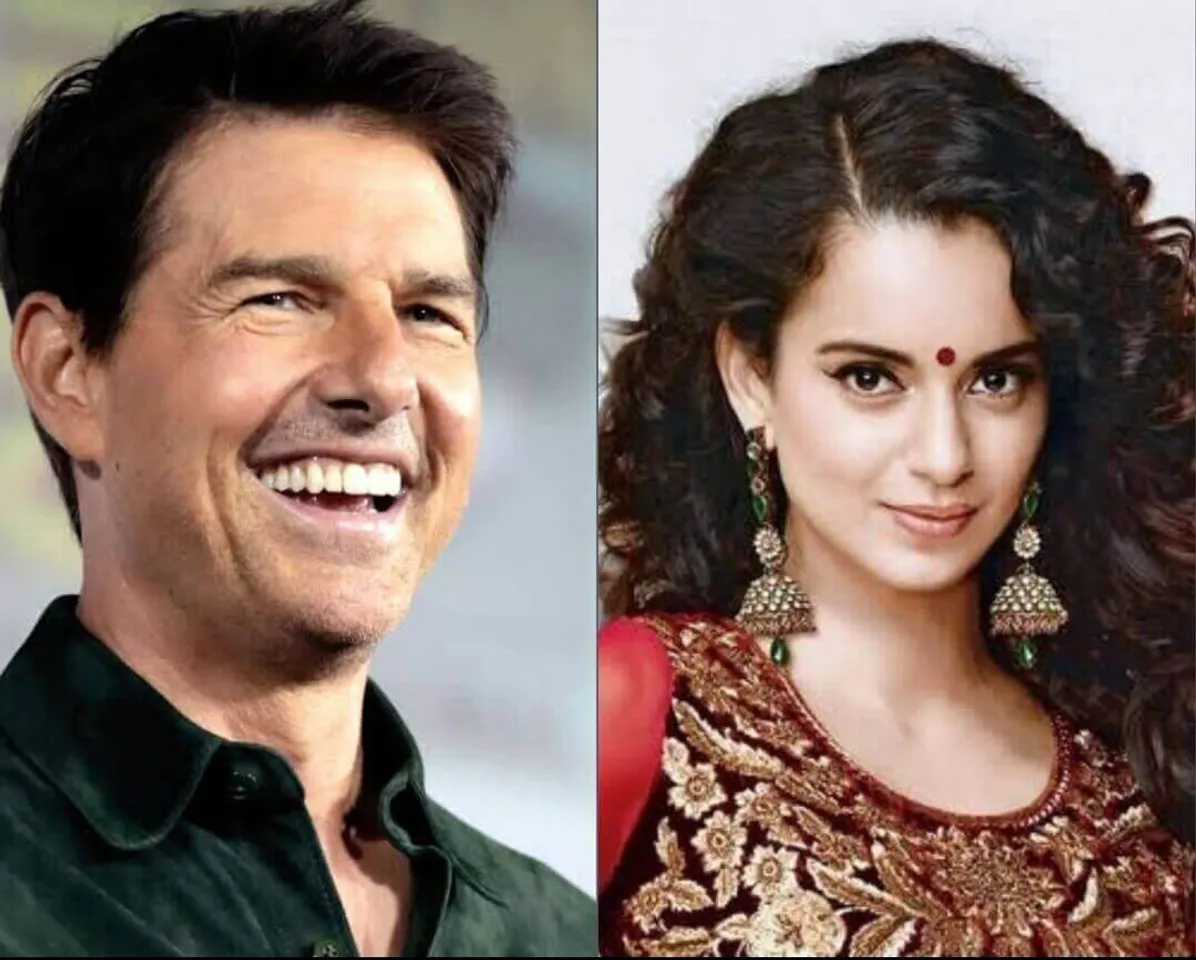 Kangana Ranaut Tom Cruise: Actor Kangana Ranaut joked better than Tom Cruise at performing stunts. Her bragging comes after she compared herself with Hollywood actors Meryl Streep and Gal Gadot.
The Bollywood actor tweeted about it and made desi Twitterati go wild about it. In her tweet, she attached an article by NDTV which praised her for "pulling off smoother stunts than Tom Cruise" in her film Manikarnika: The Queen Of Jhansi. The comment was made by Nick Powell, an action director who has worked in Hollywood films The Gladiator and The Last Samurai. 
The article also contained a caption in which she openly laughed at all the 'liberals' who mocked her in her last tweet in which she compared herself to Meryl Streep. Kangana Ranaut further elaborated by referring to Powell who praised her for being better than Tom Cruise. "Hahahahaha bechare librus aur tadpo," she said. 
Checkout her tweet here: 
Desi Twitter Had A Lot To Say About It 
Desi Twitter seemed to have a good day today as they got a chance to express themselves with countless memes and witty replies. Kangana Ranaut seemed to reach to her followers with all her bragging. 
One user called her out for 'embarrasing herself', and urged her to watch a YouTube video in which Tom Cruise perfomed some spectacular stunts. 
One user said that Kangana Ranaut seems to have 'broken her brain'. 
Another expressed their disappointment after reading Kangana's tweet by sharing a GIF. 
One user mocked her for praising herself by sharing a photo of Barack Obama putting a medal around a man who was also Barack Obama. Looks like the user was pointing out Kangana's obsession with herself. 
Checkout Kangana Ranaut's reaction while she is watching her own movies. 
This is how Tom Cruise would react if he sees Kangana Ranaut's latest tweet. 
Kangana Ranaut Feels That She Has 'Raw Talent' Like Meryl Streep 
Earlier in the day, Kangana Ranaut boasted that she has raw talent like Meryl Streep, and can also do 'skilled action and glamour' like Gal Gadot. Read more about it how Twitter reacted to her boasts here.