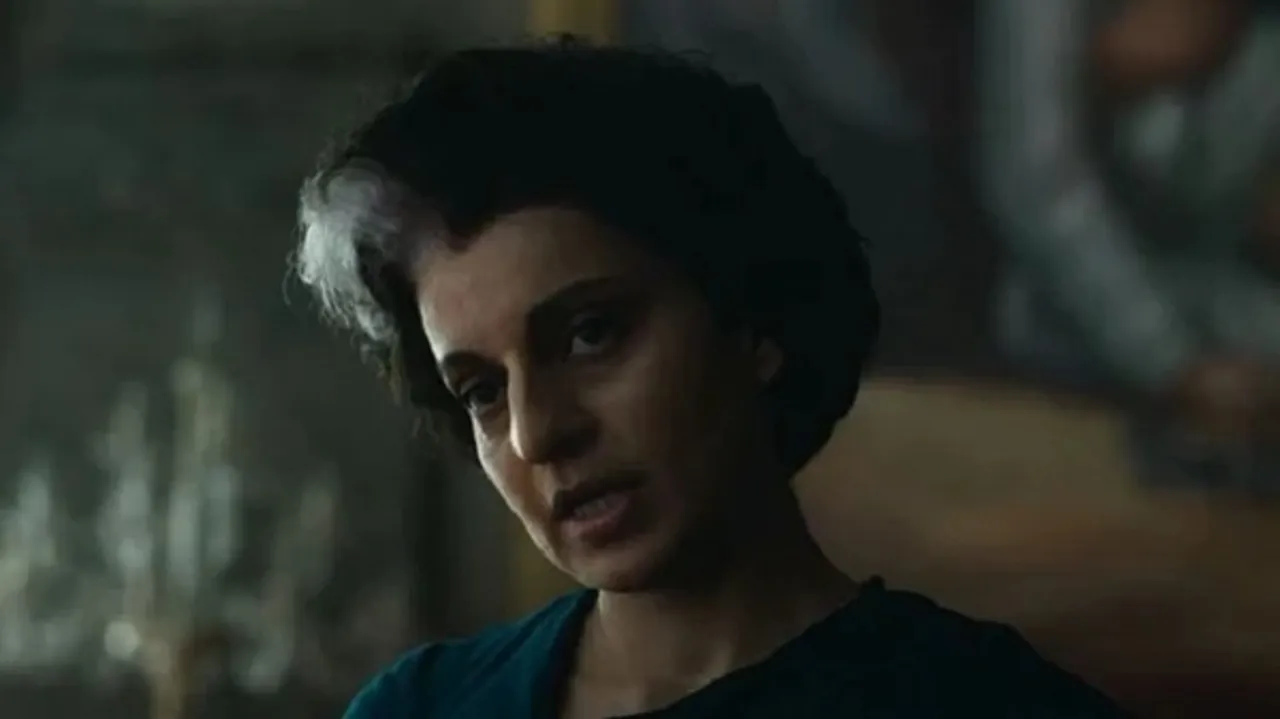 The first look teaser for Kangana Ranaut's Emergency, was released earlier today on Thursday, 14 July. Directed and co-written by Ranaut, the film is a biographical drama inspired by the real life of India's first female Prime Minister, Indira Gandhi. Co-written by Ritesh Shah, the film is also made under the actor's own production banner, Manikarnika Films.
The teaser sees the actress undergoing a stark transformation for the role, with an impeccable mastery over the late politician's mannerisms and dialect. The footage begins with a scene set in Washington DC in 1971. A man can be seen standing in a huge office, where he attends a phone call. Soon, he approaches a woman, who is looking through some files on the other end of the office, and asks her if President Nixon can address her as 'Madam.'
The video then reveals the first look of Kangana as the former Prime Minister of India. As Kangana completely sinks into the skin of the politician, she replies to the man, "America ke president ko keh dena, ki mujhe mere daftar mein sab 'madam' nahin, 'sir' kehte hain," (Tell the President of America, that people in my office don't refer to me as 'madam'. They call me 'Sir').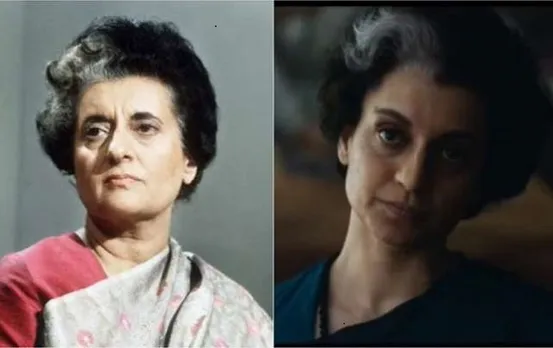 Image from IndiaTV
Kangana Ranaut Indira Gandhi Transformation
On stepping into the shoes of Gandhi for the role, Ranaut shared, "Emergency reflects one the most important periods in Indian political history which changed the way we view power and that's why I decided to tell this story. Moreover, playing a public figure on screen is always a challenge because one has to get the look, the characteristics and the persona right. I spent a significant amount of time researching the subject and once I felt I had enough ammunition, I commenced the film's shoot."
Earlier this year, Kangana had announced that the film's script was is in the final stages. "It is not the biopic of Indira Gandhi, it is a grand period film, to be precise a political drama that will help my generation to understand (the) socio-political landscape of current India," said the actor in a statement.
During the announcement, she also shared a few pictures from her photoshoot for the film's first look release.
In June, Kangana announced that she got renowned prosthetic makeup artist David Malinowski on board for the film. David has won several awards, including the 2018 BAFTA and Oscar for Best Makeup and Hairstyling in the 2017 film Darkest Hour. Some of his other work includes World War Z (2013) and The Batman (2022).
Emergency is slated for a theatrical release in 2023.
---
Suggested Reading: Kangana Ranaut's First Look As Indira Gandhi Revealed In Emergency Teaser
---