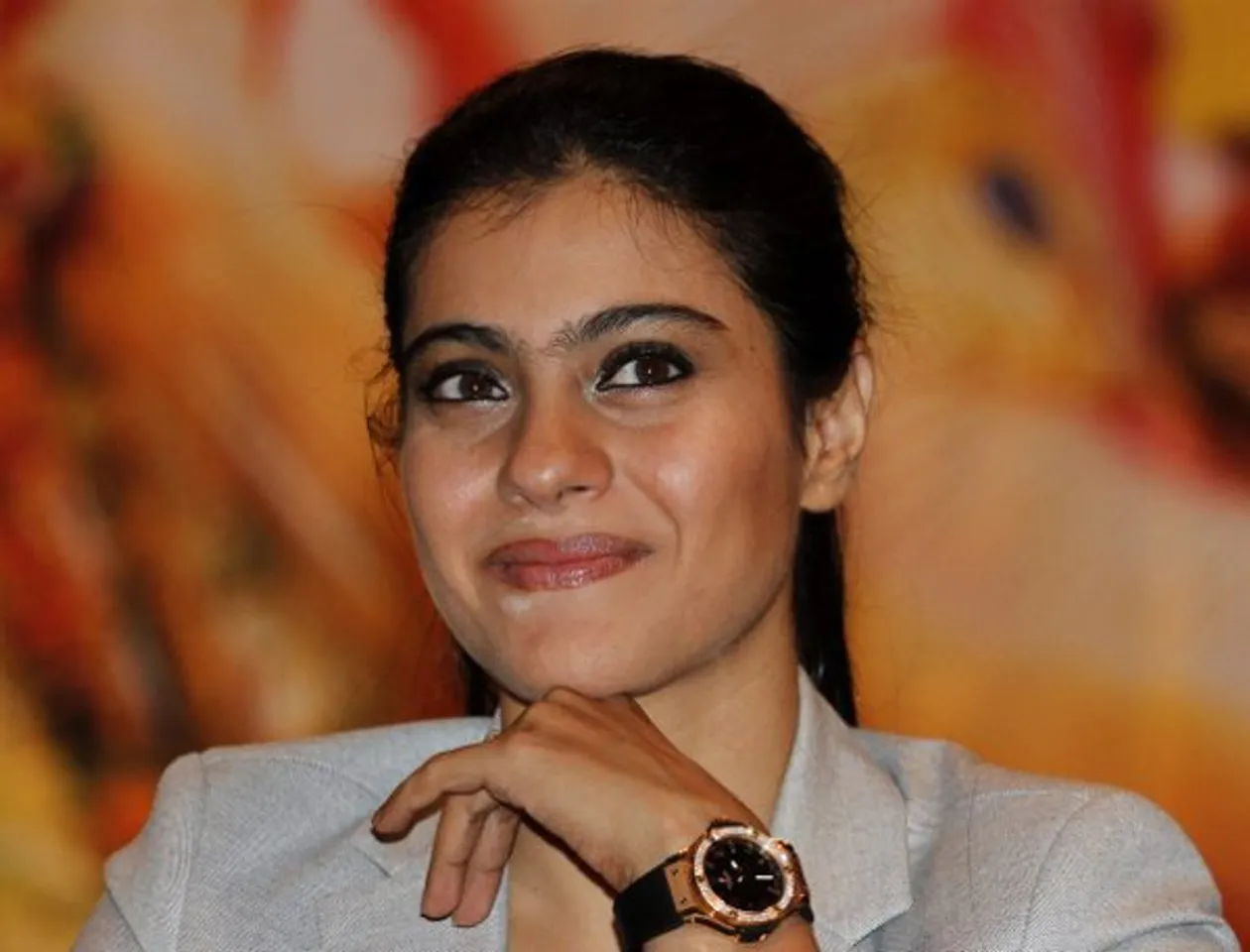 With a career spanning over three decades, Kajol has been an integral figure in the film industry. For a significant portion of her journey, she has remained among the most highly sought-after talents in the Hindi film domain. In a recent interview, Kajol was asked about the issue of pay equality in Bollywood. In her response, she suggested that such questions should only arise once India begins producing women-centric films on a grand scale and these films achieve comparable success to films like Pathaan.
During her participation at the Jagran Film Festival in Delhi, Kajol addressed the issue of pay parity by stating that "When you start making a 'Wonder Woman' for India and it does equally well as a 'Pathaan', then maybe there will be pay equality."
It's noteworthy that Shah Rukh Khan's movie Pathaan held the distinction of being the highest-grossing Hindi film domestically.
Kajol On Pay Parity
Although the topic of pay parity in Bollywood is complex and involves various opinions. Over time, female actors who have been vocal on the issue and have taken a stand against it have had different thoughts than Kajols', which could differ based on individual perspectives and priorities within the larger conversation about gender equity in the entertainment field.
Deepika Padukone recounted a film offer she turned down due to a pay discrepancy. The makers were unwilling to meet her fee demand, citing the need to allocate more budget for the male lead. Padukone shared an incident where a director offered her a film that she creatively liked. But then it came to talking about money, and she said that this is what she would charge. Then it kind of went back and forth. He came back and told her that he wouldn't be able to afford her as he had to accommodate the male lead.
She added, "So, it made absolutely no sense. I was okay to say no to that film based on pay because I thought it was unfair"
Moreover, Kajol in her statement correlated commercial success with pay equality, which is a multifaceted topic that reflects both progress and challenges within the entertainment industry. 
Meanwhile, there's a noticeable transformation underway, as evidenced by the dedication of specific directors and producers to elevating female actors. This change is vividly apparent in ambitious undertakings like Gangubai Kathiawadi, The Dirty Picture, and Manikarnika, which did well at the box office too. Yet, there's a concern that relying solely on financial success might maintain gender biases. This approach could overlook the deeper causes of pay disparities and industry gender imbalances.
While Kajol's response may be satisfactory for many, some might view her sidestepping the underlying structural and systemic issues contributing to pay disparity in the industry. It could be argued that pay equality should not solely depend on the box office success of a single film but rather on a broader recognition of the talents, efforts, and equal contributions of female actors in a film. Plus, recognising this positive shift is crucial, and it's important not to diminish the importance of pay parity by making such comparisons.
---
Suggested Reading: Liked Kajol's The Trial? Watch 5 Series Remade From Foreign Shows
---
Views expressed by the