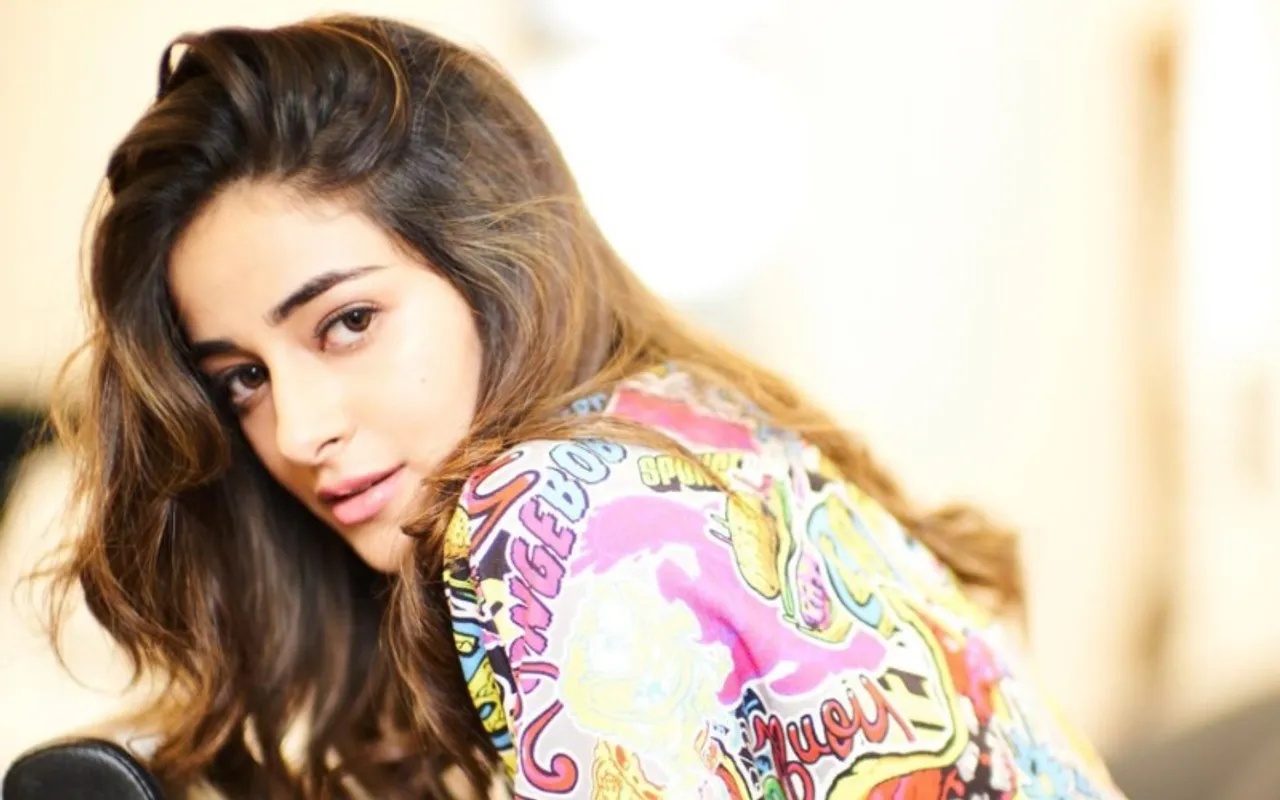 Ananya Panday is set to grace the screen once more in 
Dream Girl 2
, where she shares the spotlight with actor Ayushmann Khurrana. During the film's recent trailer launch, Panday addressed queries about the 14-year age difference between her and Khurrana.
In the trailer for Dream Girl 2, Khurrana's character takes his Pooja persona to new heights, not only lending his voice but also embodying her through her attire. The trailer showcases his knack for pranks and jests, charmingly duping numerous men. Panday, on the other hand, captivates the audience by engaging with Khurrana's male character in a romantic narrative. The film is set to release on August 25.
Ananya Panday Talks About Age Gap
According to a report from ETimes, during the trailer launch event, Ananya Panday, aged 24, was questioned about the 14-year age gap between her and Ayushmann Khurrana, who is 38. In response, she expressed that the age difference should not be a focal point in today's context. I don't think this is today's issue. The age difference has always existed. As long as two actors are suitable for their respective roles, it's perfectly acceptable.
She emphasised that such age gaps have always existed in cinema and urged people not to overly emphasise this aspect while viewing the film. She stated that as long as the actors are apt for their respective roles, age differences should not pose an issue and are completely acceptable.
In stark contrast, there have been instances in the recent past where several actors have vocally criticised the ageism prevalent in Bollywood. They have boldly pointed out the industry's double standards and selective application of ageism. For example, we often witness young actors engaging in romantic narratives with counterparts twice their age, while middle-aged female actors are confined to roles as mothers, despite their professional equivalence to male actors. Moreover, older male actors continue to secure lead roles in certain films, whereas older female actors experience a noticeable absence from prominent roles on the silver screen.
Given the current conversations about ageism, is Ananya Panday's decision to focus primarily on film promotion and avoid engaging with the multifaceted aspects of this issue an issue itself? As a young and influential actor, is it not expected to be an opportunity for her to contribute to the ongoing dialogue surrounding representation and diversity within the entertainment industry?
In her viewpoint, Dia Mirza conveyed in one of the interviews that the concept of beauty is often linked with a youthful appearance, which contributes to the industry's inclination towards featuring younger faces. Nonetheless, she also highlighted the ongoing struggle faced by actors in their middle years, asserting that their underrepresentation stems from a lack of roles tailored to their age group. Read what other actors have said here. 
Panday's decision to steer clear of the topic and focus on the film's successful promotion during the launch may be her choice, but the underlying concern persists, and the continuation of this cycle might lead to disheartenment for numerous artists.
---
Suggested Reading: Tiku Weds Sheru Trailer: Nawazuddin Siddiqui And Avneet Kaur's Age Gap Sparks Controversy