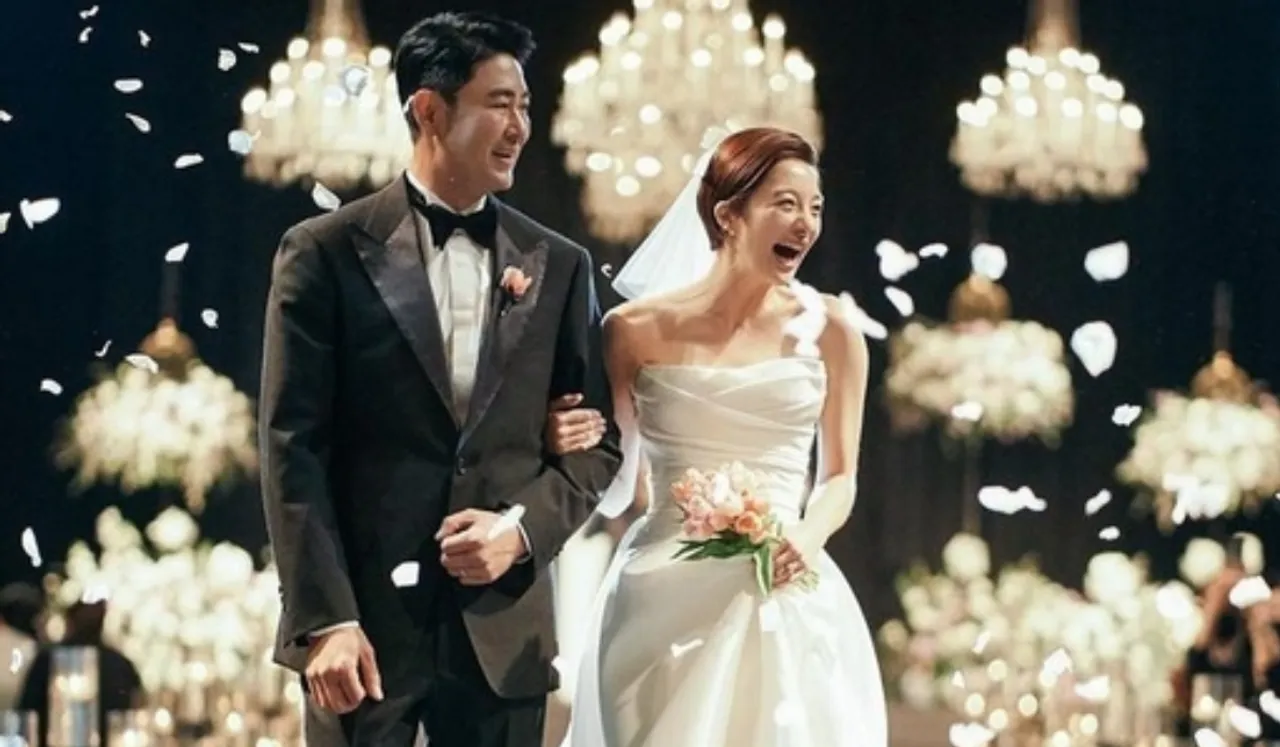 Hwang Bo Ra and Cha Hyun Woo are expecting their first child. Numerous celebrities, including Choi Si Won, Kwon Hwa Woon, and Hwang Chan Sung, extended their congratulations to the soon-to-be parents.
Actor Hwang Bo Ra is preparing to welcome her first child with her husband, Cha Hyun Woo, known by his real name, Kim Young Hoon. She shared the news of her pregnancy on her Instagram, posting images from her sonogram session. The couple has already chosen the name Oh Deok for their baby.
The actor from The Dali & Cocky Prince shared in Korean, expressing, "Greetings, I am Hwang Bo Ra. It's been precisely a year since our marriage, and within this time, we've been blessed with a precious baby. Since meeting my husband and entering married life, we've experienced joy in our exchanges, seeking more affection from each other. I never anticipated a happiness greater than this."
"This is the first instance I've felt such profound love, compelling me to offer all that I possess because it feels worthwhile. My little angel, Oh Deok (the baby's nickname), has taught me about a love akin to cherishing someone as my own flesh before I realised I would become a mother. Thank you for coming into my life," she further expressed.
Check out the post here
Last July, Bo Ra announced her marriage to Kim Young Hoon, CEO of her management agency, Walk House Company. The couple had been together for a decade, confirming their relationship in 2014. Reports indicate they initially met at a church and gradually developed a closer bond.
Bo Ra stepped into the acting scene in 2003, featuring in Kdramas like My Girl, Love Rain, What's Wrong with Secretary Kim, Vagabond, The Dali & Cocky Prince, and Crash Course in Romance. Conversely, Cha Hyun Woo, son of actor Kim Yong Gun and younger brother of actor Ha Jung Woo, started his entertainment career in the K-pop duo Yes Brown before making appearances in movies and dramas. Eventually, he transitioned into film production.
---
 Suggested Reading: Here's How Twinkle Khanna Hit Back At Those Trolling Deepika Padukone