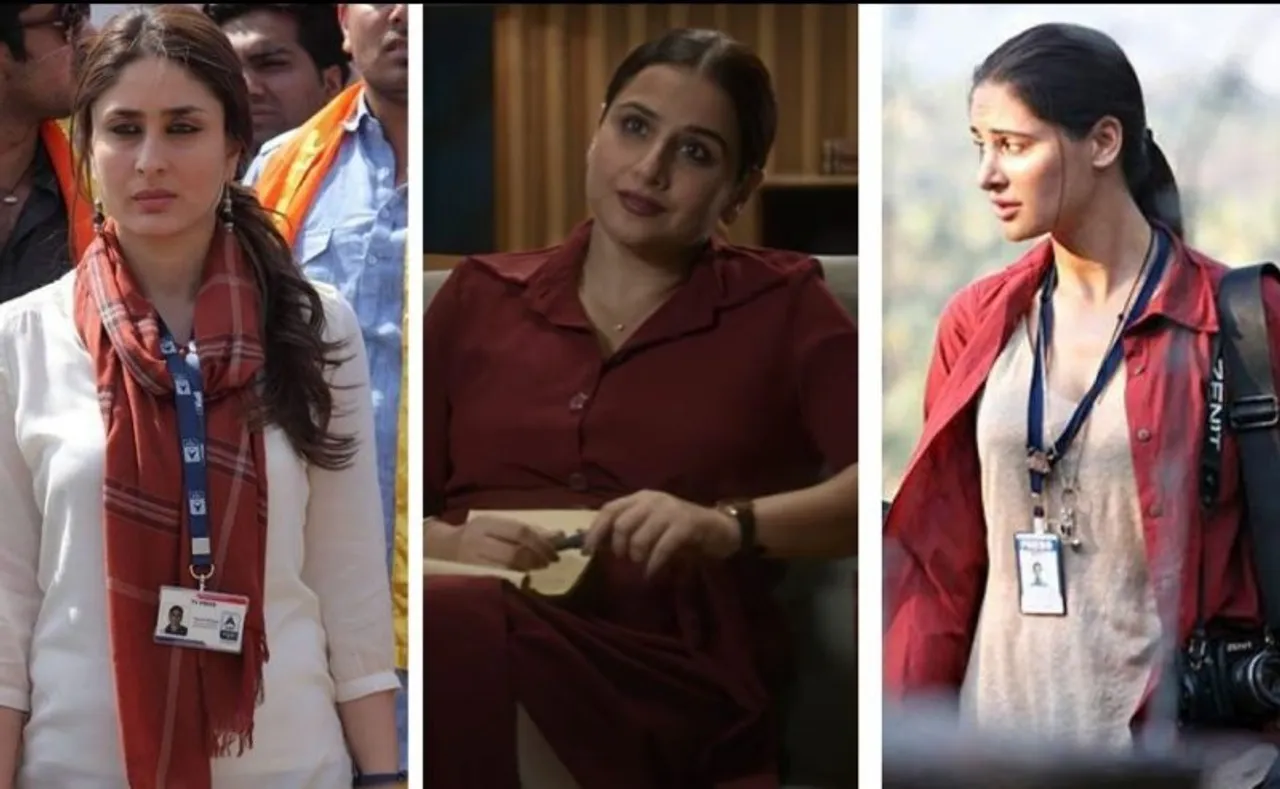 From time to time, many women actors have been seen in the roles of journalists in cinema and the trend is set to continue with Jalsa, in which Vidya Balan plays the role of a celebrated reporter. From covering wars to reporting on corruption and gruesome crimes, our on-screen women journalists have done it all.
While some of these fictional characters find their inspiration in real life, others are a result of creative liberty taken by filmmakers. However, one thing is for sure, women journalists in Hindi cinema are presented as strong independent women who stand up to the system both within and outside their profession to present the truth to viewers. Is all that about to change with Jalsa though? We will have to wait and find out.
Here are 10 Hindi films on women journalists that have managed to grab our attention:
1. Vidya Balan in Jalsa (2022)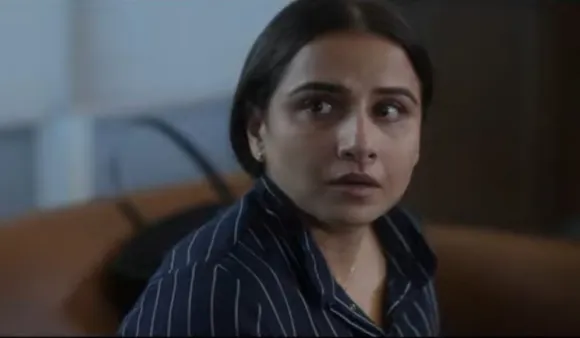 A still from Jalsa
">Jalsa is an upcoming Hindi-language drama starring Vidya Balan and Shefali Shah that is coming directly to OTT this month. Balan portrays Maya, a well-known journalist, and Shah portrays Ruksana, a chef in Maya's home. Maya is assigned to look into the death of an 18-year-old girl who was her housekeeper's daughter and died in a hit-and-run accident. The film focuses on how this accident changes the lives of these two women.
2. Sonakshi Sinha in Noor (2017)
Noor is a Hindi-language dramedy based on the novel Karachi, You're Killing Me! by Pakistani novelist Saba Imtiaz. It follows an Indian journalist-writer named Noor who chances upon an illegal organ trafficking ring that could make or break her career. Directed by Sunhil Sippy, the film features Sonakshi Sinha in the lead.
3. Anushka Sharma in PK (2014)
This comedy-drama follows a humanoid alien on a research expedition who arrives on Earth. On the other hand, Anushka Sharma plays Jagat "Jaggu" Janani Sahni, a news reporter who is struggling to find breaking news for her channel. Jaggu's search ends after her chance encounter with the alien (Aamir Khan) but his story seems to be both bizarre and true.
---
Suggested Reading: From Axone To Parched: Five Hindi Films That Got Female Friendships Right
---
4. Kareena Kapoor Khan in Satyagraha (2013)
Satyagraha is a political drama directed by Prakash Jha that deals with rampant corruption in India. Yasmin Ahmed, played by Kareena Kapoor Khan, is an on-the-road TV reporter who has a strong point of view. She joins a group of politicians and representatives to start a campaign against a cunning young politician who exploits the system in whatever way possible.
Meanwhile, in 2019, Khan again played a journalist on screen, but this role was completely different from her role in Satyagraha. She portrayed Deepti Batra in the film Good Newwz, a celebrity journalist who only interviews starlets.
5. Amrita Rao in Singh Saheb the Great (2013)
Singh Saab the Great revolves around a man who decides to reform a crook who ruined his life in order to teach him a lesson. The backstory of the unknown hero is revealed by a TV journalist Shikha Chaturvadi (played by Arora), a TV reporter who believes he is deceiving everyone to believe in his greatness. However, Singh goes on to narrate his life to Chaturvedi in order to set the records straight.
Madras Cafe is a political action thriller set in the late 1980s and early 1990s, during India's engagement in the Sri Lankan civil war and the subsequent assassination of Prime Minister Rajiv Gandhi. The film follows an Indian Army special officer who is assigned to lead covert operations in Jaffna by the intelligence agency RAW shortly after the Indian peacekeeping force was forced to depart Sri Lanka. Nargis Fakhri plays a British journalist, Jaya Sahni, who seeks to find the truth behind the civil war and, in the process, uncovers a plot to assassinate "a former Indian prime minister."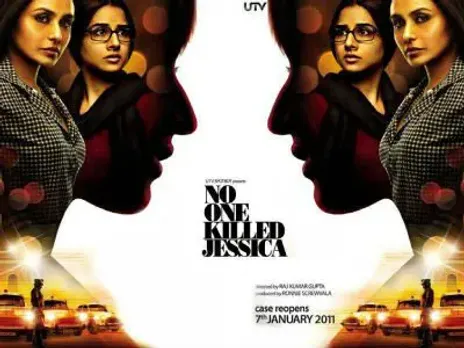 No One Killed Jessica is a crime thriller film in which a sister runs from pillar to post seeking justice for her sister who was shot dead at a party, Meera Gait, played by Rani Mukerji, is a reporter who learns about the murder case through a newspaper. Meera, who had expected Jessica's case to be a no-brainer, is taken aback when she sees the political connections at work in the incident. She conducts different sting operations with the agreement of her editor, exposing the country's breakdown of law and order while raising doubts about the police and government's efficiency to keep women safe.
---
Suggested Reading: Five Hindi Films That Taught Us How Breakups Are Not Always Bad
---
 When her fiancé dies in the blast and her news station tries to exploit her narrative for TRP, a successful reporter feels cornered by the blurring of boundaries between her professional and personal lives. Mumbai Meri Jaan revolves around the 2006 Mumbai train bombings and their aftermath, covering how it changed lives of many people, through various stories. One of them being that of reporter Rupali Joshi, played by Soha Ali Khan.
Directed by Madhur Bhandarkar, Page 3 tells us the story of Madhavi Sharma, played by Konkona Sen Sharma, a young journalist looking for work in Mumbai. Deepak Suri (Boman Irani), the editor of a newspaper, hires her and assigns her the responsibility of reporting on celebrity news and composing pieces for Page 3. Her encounters with celebrities leave Sharma both stunned and disillusioned with limelight.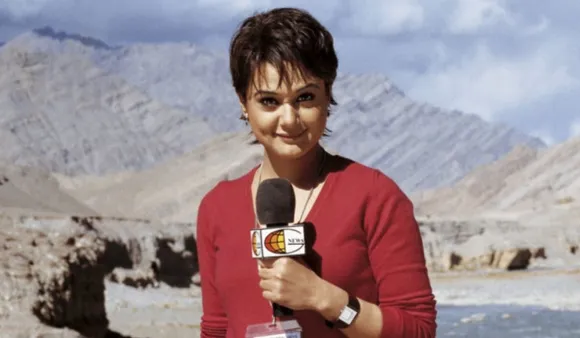 Lakshya is a 2004 war drama which doubles up as a coming of age film. While Karan, played by Hrithik Roshan is a clueless dreamer his girlfriend Romila Dutta (Preity Zinta) is a student activist and aspiring journalist. Life takes different turns for Kabir and Romila who go their separate ways, only to come across each other years later, in the backdrop of the Kargil War. The character of Romila is said to be based on journalist Barkha Dutt who covered the 1999 Kargil War.