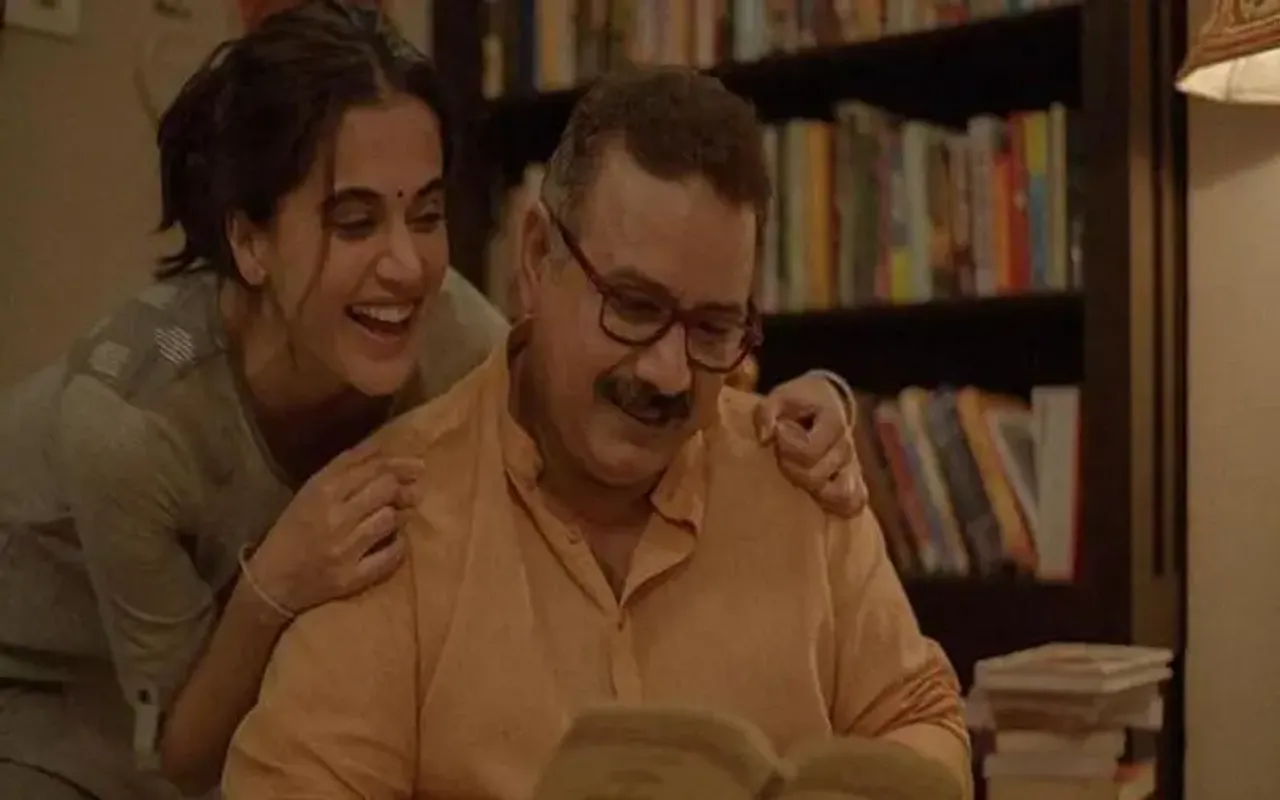 Hindi films on father-daughter relationships have evolved over the years, especially in the last decade. From a father who was only interested in his daughter's marriage to now supporting her to become successful in her career, from locking her in a room to now allowing her to live her life as she wishes, Hindi movies have changed. 
It is true that cinema is inspired by real-life; evidence would be that cinema has adapted from real-world fathers who embrace their daughters as they are, stand by them every step of the way, and help them become self-sufficient.
We made a list of some of the most spectacular and inspirational father-daughter relationships that have appeared in Hindi cinema over the last decade.
1. Piku ( 2015)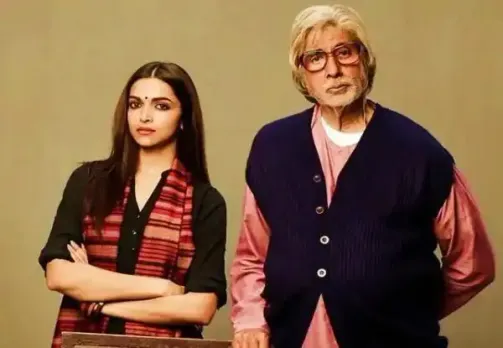 Piku is a 2015 Hindi-language comedy-drama film about a father-daughter relationship at the centre. Due to a constant back and forth regarding the sale of their ancestral home in Kolkata (Irrfan Khan), Piku (Deepika Padukone) and her father, Bhashkor Banerjee (Amitabh Bachchan), take a road trip to Kolkata with Rana. As the three main characters bicker and banter throughout their journey, we are treated with lovely film.
2. Dangal ( 2016)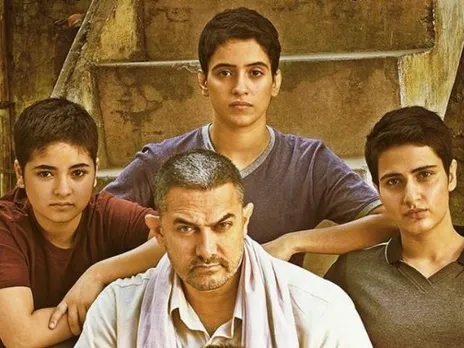 Dangal is a biographical sports drama film from India that was released in 2016.  Aamir Khan's character is a ruthlessly harsh father who holds the laudable idea that his four daughters are no less deserving than sons. Even though he has to be called Haanikarak Bapu by the poor girls, the former wrestler trains his daughters to be champions.
---
Suggested Reading: Do They Love Me? Am I Enough? Thoughts Couples Have After A Fight
---
3. Bareilly Ki Barfi: (2017)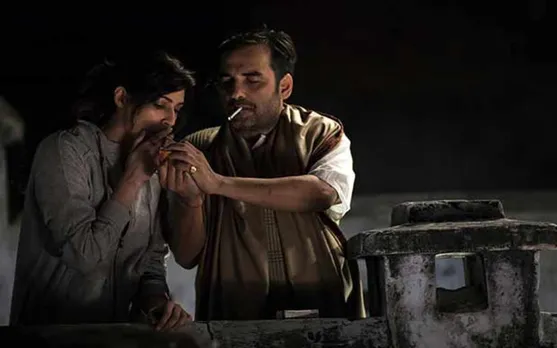 Narottam Mishra in Bareilly ki Barfi
Bareilly Ki Barfi is a romantic comedy film released in India in 2017. Film shows a father whose daughter smokes in public, drinks whisky straight from the bottle, rejects suitors who question her virginity, and spends her evenings break-dancing her way through life. Pankaj Tripathi's character Narottam Mishra is Bitti's father, who does not demand mindless obedience, instead, he adores and sympathises with her and he loves her for who she is.
4. Ek Ladki Ko Dekha Toh Aisa Laga ( 2019)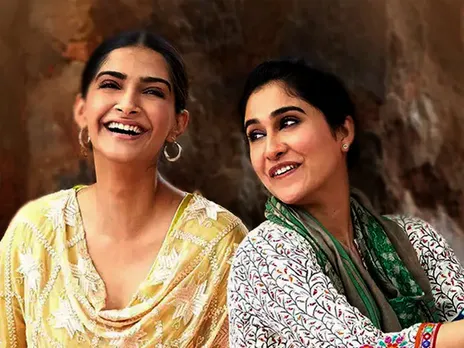 Ek Ladki Ko Dekha Toh Aisa Laga is a  romantic comedy-drama film released in India in 2019. Anil Kapoor and Sonam Kapoor Ahuja plays Balbir and Sweety Chaudhary respectively, who are real-life father and daughter. Despite the fact that the film is framed as a love tale, it is mostly concerned with Sweety's escape from her orthodox family. It's a film about family dynamics and a father's transformation from a conservative patriarch to a progressive figure.
5. Gunjan Saxena: The Kargil Girl (2020)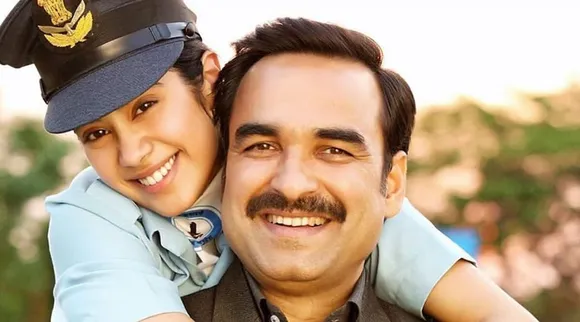 Gunjan Saxena: The Kargil Girl is a biographical drama film in Hindi that was released  in 2020. In the starting scene of the film, Gunjan Saxena hears from Anshuman (Angad Bedi), her brother, that "girls don't become pilots; they become cooks." Her ambition to fly is guided by her father's calm, guiding influence. Anup Saxena played by Pankaj Tripathi rarely instructs her on what to do, preferring to assist her whenever Gunjan, or Gunju, as he refers to call her, finds herself in a bind.
6. Angrezi Medium ( 2020)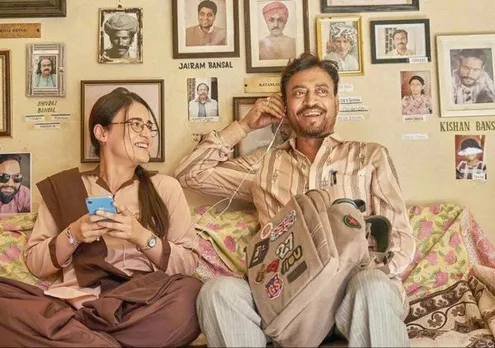 Angrezi Medium is a comedy drama film in Hindi that will be released in 2020.
Champak Bansal owns a sweet business in Udaipur, Rajasthan, and is a widower. Tarika, Champak's daughter, has always wanted to travel and study abroad. Despite her academic shortcomings, Champak is a strong supporter of her ambition, and with a little effort, she achieves a high enough grade in her final school exams to get a scholarship from London's Truford University, which has collaborated with her school. The story follows a father who will go to any length to ensure his daughter a place at a prominent London institution. However, he encounters numerous roadblocks along the way, straining his connection with his daughter.
7. Thappad ( 2020)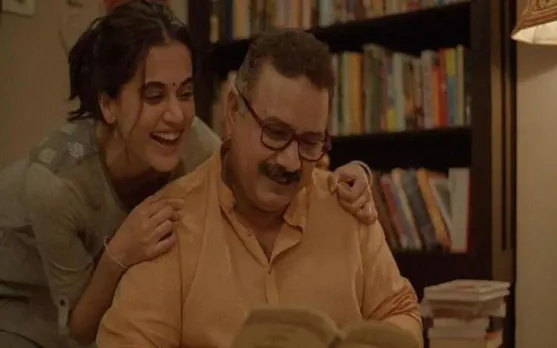 Thappad is a Hindi-language drama film from India that will be released in 2020. Taapsee Pannu as Amrita decides to divorce her husband for slapping her, but her father stands by her. He's the only one who understands her suffering and doesn't question her decisions. Amrita's father provides unwavering support as she cope with new problems every day. Amrita's father Sachin Sethi played by Kumud Mishra, has delivered the notion that a father may be a pillar of his children without any superpowers.
8. Chandigarh Kare Aashiqui ( 2021)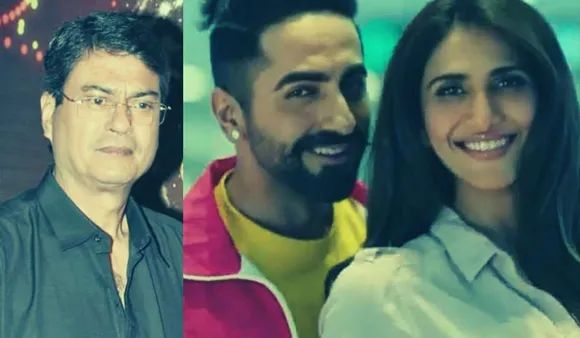 Chandigarh Kare Aashiqui is a Hindi-language romantic comedy-drama film released in 2021.
Maanvi Brar is played by Vaani Kapoor, who is a transwoman. Her mother refuses to recognise her transformation, so she turns to her father, Mohinder Brar, played by Kanwaljit Singh. The film depicted Maanvi's lovely relationship with her father. By becoming an ally to his child, he defied stereotypes.