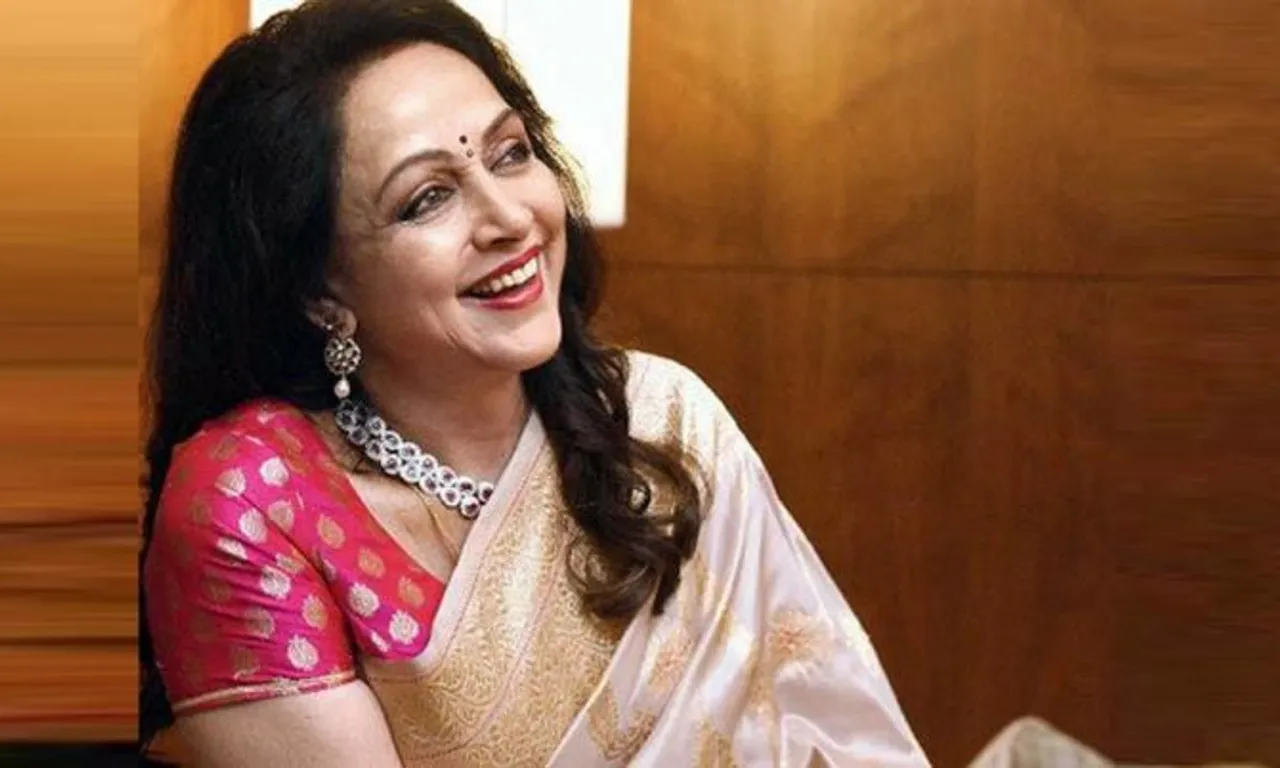 Hema Malini and Dharmendra, a celebrated Bollywood couple, embraced an unconventional lifestyle after their marriage in 1980. Dharmendra, already married with four children, and Malini embarked on a unique journey together. Malini, content with her approach to life, expressed her gratitude and acceptance of their circumstances.
During an interview with Lehren Retro, the actor was acknowledged as a feminist symbol for her choice to reside separately from Dharmendra while raising their two daughters. She emphasised that Dharmendra has consistently been a pillar of support, despite their non-traditional living arrangement.
Hema Malini On Married Life
Hema Malini shared her perspective on their unconventional marital situation, stating that while it wasn't the ideal scenario, one has to accept the circumstances that life presents. She acknowledged that every woman desires a conventional family life with a husband and children. Despite deviating from the norm, Malini expressed contentment with herself and took pride in raising her two children with love and care. She maintained a positive outlook and did not dwell on any regrets or resentments.
Malini also revealed that she has been guided by a spiritual mentor, or "guru ma," who has provided support and guidance throughout her career and personal life, including during the unconventional aspects of her marriage.
She expressed gratitude for Dharmendra's presence and involvement in their children's lives, sharing that he had concerns about their marriage and the timing of their children's weddings. She said, "Actually he was worried, 'shaadi hona chaiye bachchon ka jaldi, I said 'Hoga", stating that she remained optimistic, trusting that everything would fall into place at the right time with the blessings of her spiritual guide and higher powers.
Hema Malini and Dharmendra got married in 1980, while Dharmendra was already married to Prakash Kaur and had four children from his previous marriage. Together, Hema and Dharmendra have two daughters, Esha and Ahana. In a recent event, Hema, Esha, and Ahana did not attend the wedding ceremonies of Dharmendra's grandson, Karan Deol. Dharmendra expressed his emotions and shared a heartfelt note on social media for them. 
---
Suggested Reading: The 70s Reign: Why Zeenat Aman And Rekha Continue To Inspire Us