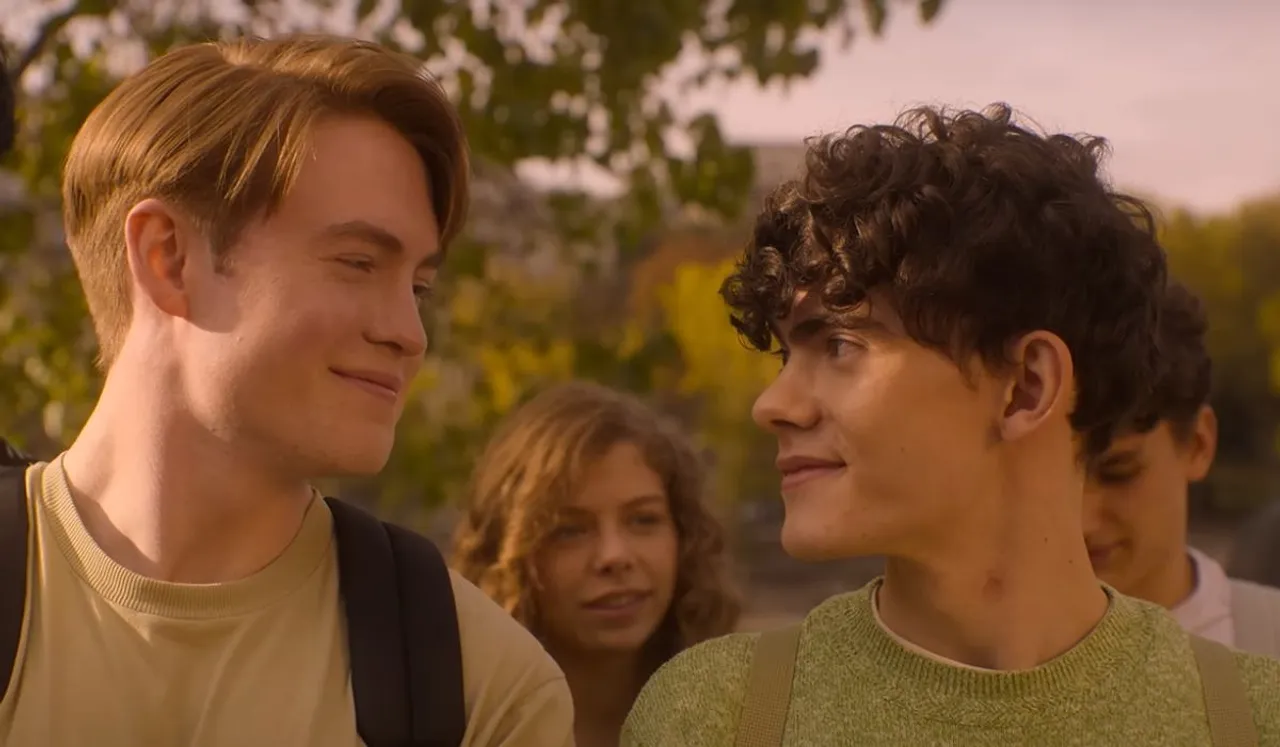 Netflix's one of the most popular English series, Heartstopper has dropped the trailer for season 2, and fans cannot wait to get obsessed with this wholesome gay romance all over again.
Heartstopper is a book adaptation of the same name by the author Alice Oseman. The story begins with a sweet classroom romance with just a "Hi". That's how the 2-minute 44-second trailer starts with, a sweet Hi from Nick (Kit Connor) whom Charlie (Joe Locke) was obsessed with in Season 1 before their romance bloomed. 
Heartstopper S2 Trailer Release:
This season, our favourite Tuham High School kids face love dilemmas and difficult friendships. Nick, who is now in a steady relationship with Charlie, struggles to come out to the world with his true identity. A heartfelt scene in the trailer sees Charlie comforting Nick by saying he will be there for him whenever he decided to come out. Ben (Charlie's toxic ex) is also heard asking Nick "Have you told Charlie that you (Nick) do not want to come out?"
The trailer also hints Tao and Elle's budding best friends mushrooming romantic feelings for each other but fear losing the friendship they treasure. Tara and Darcy, the first couple to come out and celebrate their relationship are now seen stuck due to lack of emotional validation and expression. 
In the midst of all the drama, the students head to the school trip to Paris, France! I love the simple non glorified portrayal of teenage emotions and  LGBTQIA portrayal in the show. Let's see how season 2 unfolds. 
The show will be releasing its second season on Netflix on August 3. 
---
Suggested Reading: Heartstopper Season 2 Release Date, Cast, Plot, And Everything We Know