From giving each other friendship bands to sharing sorrows, friendships are a beautiful bond containing a multitude of emotions and experiences. Friendship is considered so necessary in a person's life that there are two days dedicated to friendships.
To honour the bonds of friendship, June 8 was selected as National Best Friends Day after a hearing in the United States Congress in 1935. The first Sunday of August is designated as National Friendship Day. While the plot may drive the storyline forward, audiences enjoy compelling characters with interesting relationship dynamics.
Here is a list of friendship centric web series that have the audience's heart for their friendship dynamics this National Best Friend Day.
Friendship Centric Web Series
Derry Girls
Derry Girls is a sitcom set in Northern Ireland that follows the lives of five best friends attending a girls' Catholic school. It stars Saorise-Monica Jackson, Louisa Harland, Jamie-Lee O'Donnell, Nicola Coughlan, and Dylan Llewellyn as the five friends. From being accused of causing the death of a 98-year-old nun during detention and accidentally helping criminals rob their school, everything the friend group does they do together.
Set during the end of the Northern Ireland conflict, the friend group's levity and high-school drama during a tumultuous time perfectly described the teenage experience.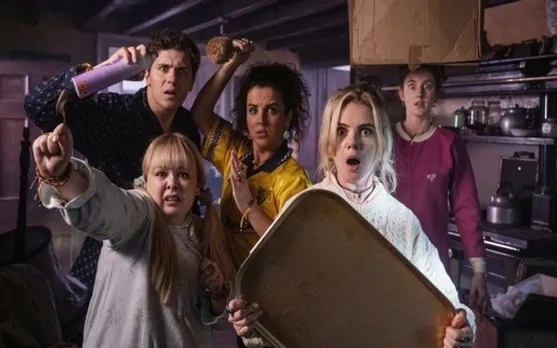 Derry Girls (Variety)
Community

Community follows a group of unlikely friends in the same Spanish class in their community college. A former lawyer who was suspended for falsely claiming to have a bachelor's degree plans to join the community college, do the bare minimum required for a degree and leave. Instead, he unintentionally forms a Spanish study group that becomes his close friends and confidants. From celebrating exploring a 'haunted house' to paintball fights with surprisingly high stakes, the friend group tackles the issues they face and each other.
The friendship centric web series is not afraid to let its characters disagree and fight each other. Fights are a part of any relationship, and the characters in Community are not afraid to voice their feelings and fight, sometimes even physically, making it a refreshing tale rooted in friendship.
We Are Lady Parts

We Are Lady Parts is a sitcom that follows the all-female Muslim punk rock band, Lady Parts. Amina, played by Anjana Vasan is a newcomer to the band and serves as the lead guitarist, but there is one issue. The talented guitarist has stage fright and her nervous disposition "induces diarrhoea and vomiting."
In the friendship centric web series, the band works together to help Amina with her stage fright and over time build a strong bond. Amina also has a best friend outside of the band that do not see eye to eye about the band but they remain friends and support each other.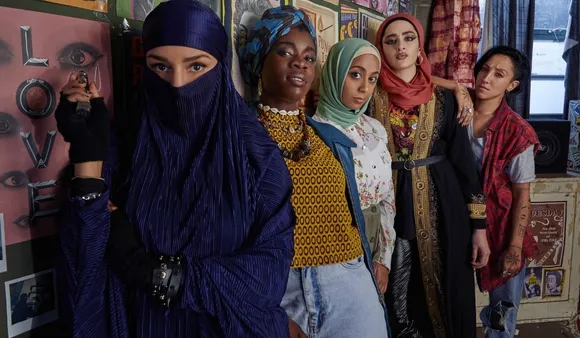 We Are Lady Parts (Deadline)
Parks and Recreation

A list of friend groups in the web series is incomplete without the sitcom Parks and Recreation. The sitcom coined the term Galentine's Day, the day before Valentine's Day that focused on female friendships.
The ensemble cast includes actors Amy Poehler, Aubrey Plaza, Rashida Jones, Nick Offerman, Chris Pratt, Aziz Ansari, Adam Scott, Rob Lowe, and Retta.
Each character wildly differs from the other, making each friendship dynamic feel different and special in its own way. The friendship centric web series uses its characters effectively and has the audience rooting for them.
Stranger Things

The science-fiction drama series Stranger Things focuses on the bonds between friends and family. Stranger Things has an ensemble cast and the various characters are often paired off to explore the different dynamics between the characters. This allows for new dynamics to appear and such as the fan-favourite friendship between Dustin Henderson (Gatin Matarazzo) and Steve Harrington (Joe Kerry).
Stranger Things is a friendship centric web series because even though the characters battle interdimensional creatures and supernatural creatures, they battle the creatures together as friends.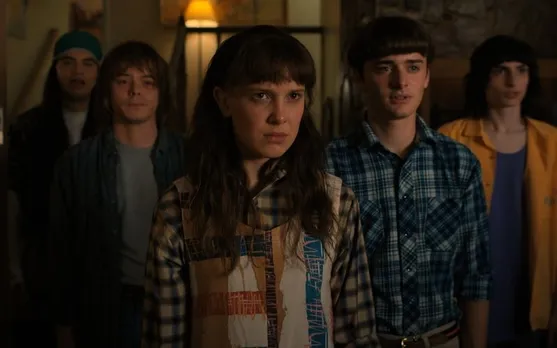 Stranger Things (Pitchfork)
---
Suggested Reading: Female Friendships In 5 Awesome Shows That You Should Not Miss!