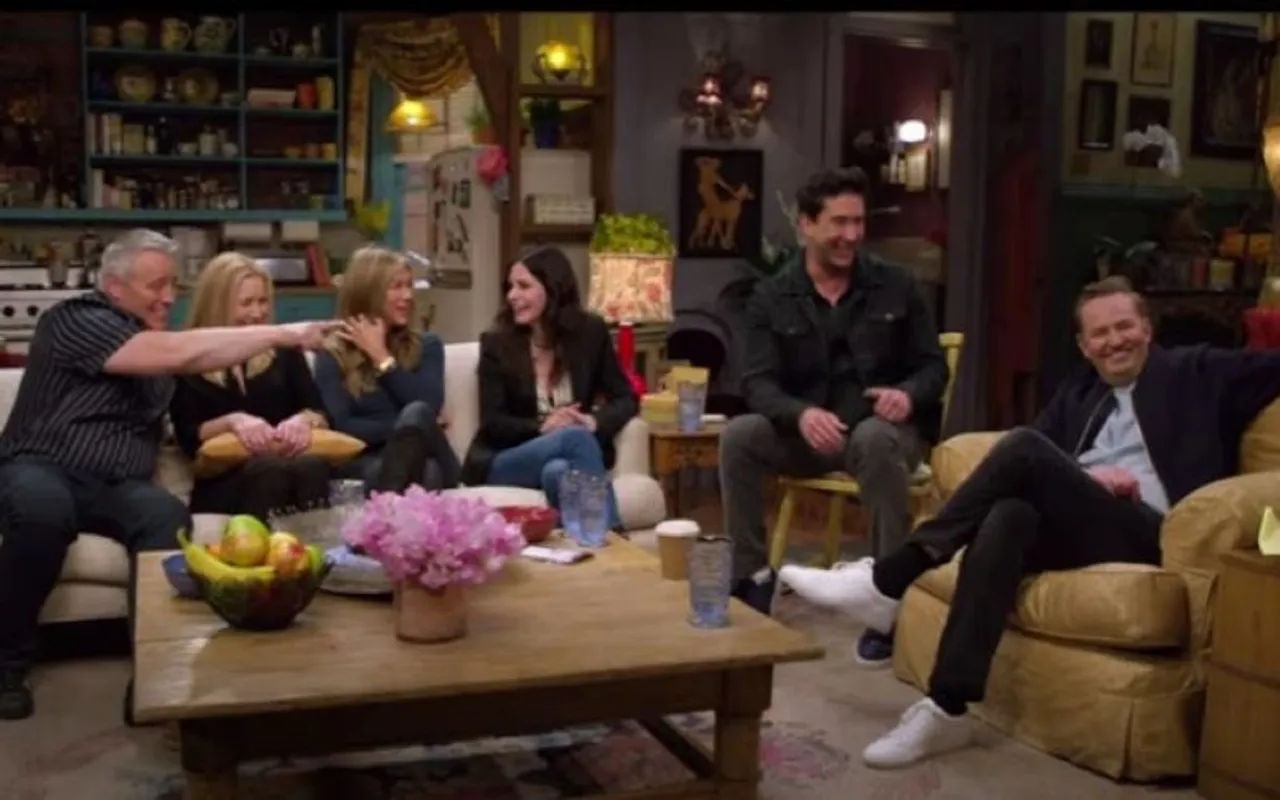 Ahead of the longed-for reunion of the FRIENDS cast, fans of the sitcom are rediscovering details about the show. The latest one is about the television theme song I'll Be There For You, few fans could resist singing along to it. However, what made the opening song such a hit among fans is 'the claps'.
Interestingly, those famous claps weren't a part of the original track by The Rembrandts— the pop-duo Danny Wilde and Phil Solem who made the theme song for FRIENDS. In an interview from 2014 with Buzzfeed news, Wilde and Solem revealed the story behind clapping. Danny Wilde mentioned after the band went to re-record some vocals in the studio, it took them three days to make the final version.
When they went to hear the final mix "the clapping was in there". "I was like, Who thought of that? That's like the best part!" shared Wilde. The series producers Kevin Bright, Marta Kauffman, and David Crane wanted to contribute to the record and did the "clapping part".
"All they had to do was go (clap, clap, clap, clap). And it was like, 'Take 25!'," he added.
Also, the number of claps in the song has been a subject of debate and even confuses some of the cast members. However, Wilde clarified the doubt while he recounted the story and revealed that it is indeed four claps.
The FRIENDS pilot aired almost three decades ago and has continued to be one of the popular shows. The cast members Jennifer Aniston, Courteney Cox, Lisa Kudrow, Matt LeBlanc, Matthew Perry and David Schwimmer, have retained their popularity among the sitcom fans who often address them with the character names.
While the show is able to have a huge fandom, some netizens are of the opinion that the show hasn't aged well. Many viewers since the release of the show have expressed concerns over some scenes in the sitcom that appear to be promoting fat-shaming, homophobia and sexism.
More about the FRIENDS reunion
On May 19, HBO Max released the trailer for the FRIENDS reunion episode, where they will be joined by many guest stars. The highly-anticipated episode, titled, "The one where they get back together" features Justin Bieber, BTS, David Beckham, James Corden, Reese Witherspoon, Lady Gaga, Larry Hankin and Malala Yousafzai among others.
The Reunion, which premieres on May 27, will stream on WarnerMedia's streaming platform, HBO Max. The Indian fans can catch the special episode on the streaming platform ZEE5.