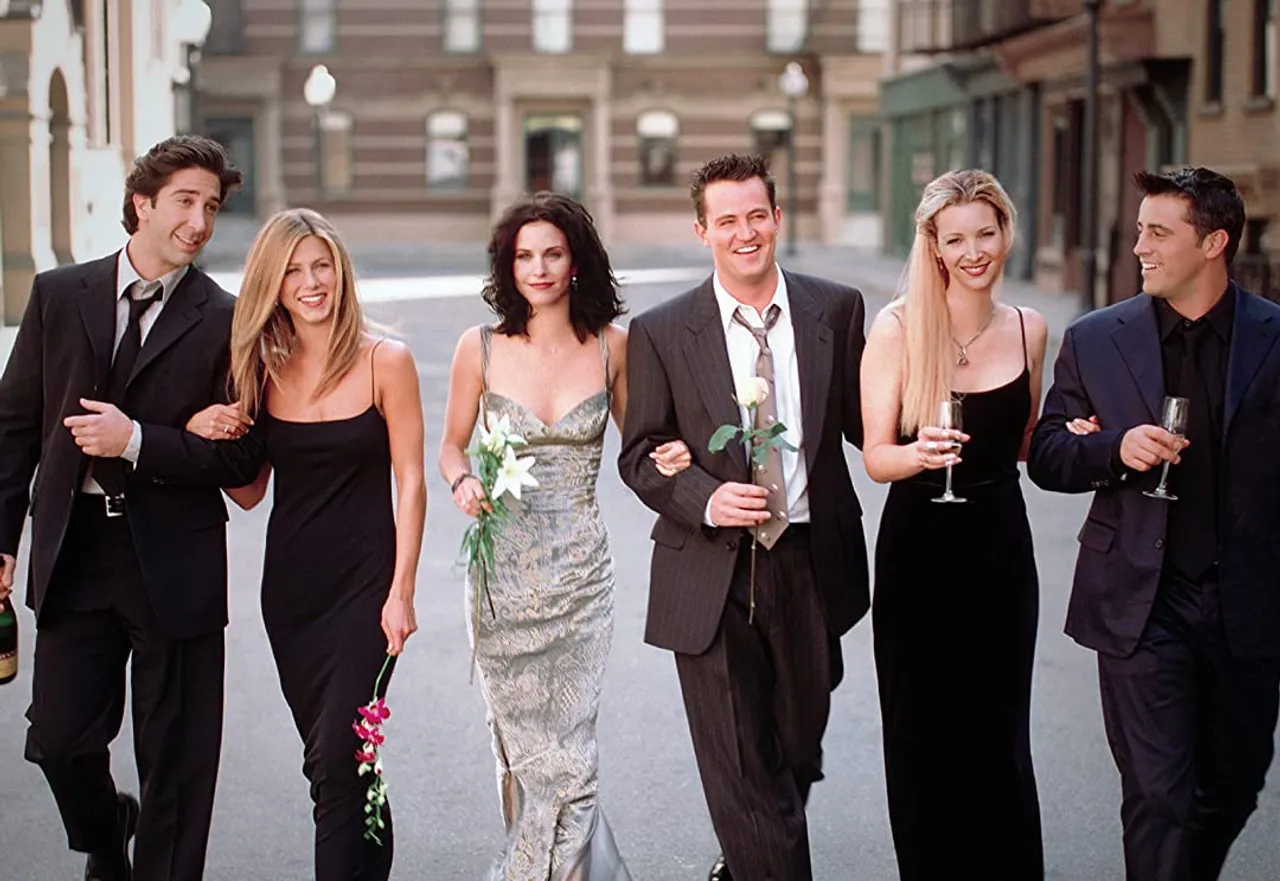 BTS in Friends Reunion: As the much-awaited Friends reunion finally announced its premiere on May 27, fans of the 90s show seem to have lost their calm. However, Gen Z has their own reason for their enthusiasm for the reunion- BTS guest-starring in the show.
The reunion which will feature all six of the original cast released its guest appearance list on May 14 and it has been going viral among different sects since then, including the current generation who seem to have a less acquired affection for the show.
BTS In Friends Reunion
For the uninitiated, Bangtan Sonyeondan (BTS) is one of the most popular bands in the world and its fan club is called "Army". As the news of the Korean band appearing in the 90s show broke recently, tweets from the Army are ruling over Twitter. Many are even reported to be celebrating the "legendary reunion" on social media which include releasing special Friends themed BTS video song.
SheThePeople spoke to people from within the Army and witnessed the huge enthusiasm. "I have been really loving all the BTS surprises that we are getting. First, the Rolling Stone interview, then the FRIENDS reunion," Tripti Shahi, a 20-year-old member of the fan club said.
She added, "It makes me so emotional thinking that all of their hard work has been paying off and they are being recognised and loved all over the world."
Tanurima Roy, who is an artist said, "Friends reunion featuring BTS is enough to make you smile the entire time. A perfect treat which we did not ask for but can't be more glad to have."
Fans all around the world who are overwhelmed by the news shared Friends credit song featuring the members of BTS.
in honor of @BTS_twt being on the #FriendsReunion, i had to make #bts their own Friends intro 😌🥰 pic.twitter.com/OGr4fj0USN

— Landon Mark⁷ (@stochie) May 13, 2021
Did you realise that "Friends" and "Bangtan" both have 7 letters? 🤩

I vote @BTS_twt for #BBMAsTopSocial
pic.twitter.com/wEyEp2CZCn

— angie⁷💫🧈S𝐩ᵣₑₐ𝚍 𝚝𝓱ₑ ᄂₒᵥₑ (@rainingmeteors1) May 14, 2021
Other tweets that express the excitement has been trending on Twitter and many other social media platforms.
I'm so excited for friends reunion...i mean like friends and BTS...WTF...I can't waittttt!!!! pic.twitter.com/ANuz1RNCV3

— Anushka (@itsanushka_) May 14, 2021
In the year 2021, if you say you don't know BTS esp if you're working in pop culture, that's just being straight-up ignorant. They're taking over all of pop culture. Multiple late night TV show appearances. Grammys. McDonald's meals. Rolling Stone cover. Friends special. Whew.

— bora 🧈 (@modooborahae) May 13, 2021
the way i'm gonna be forced to watch Friends because BTS are gonna be on it pic.twitter.com/J8ZmrBWdaI

— 𝘿𝘽𝙊𝙔 (@MIKYOONGl) May 14, 2021
Remember when @BTS_twt and James where singing the Friends theme song for carpool karaoke. pic.twitter.com/wsyEbjeaen

— 방탄소년단 Publicity™⁷🧈 (@BTSPublicity) May 13, 2021