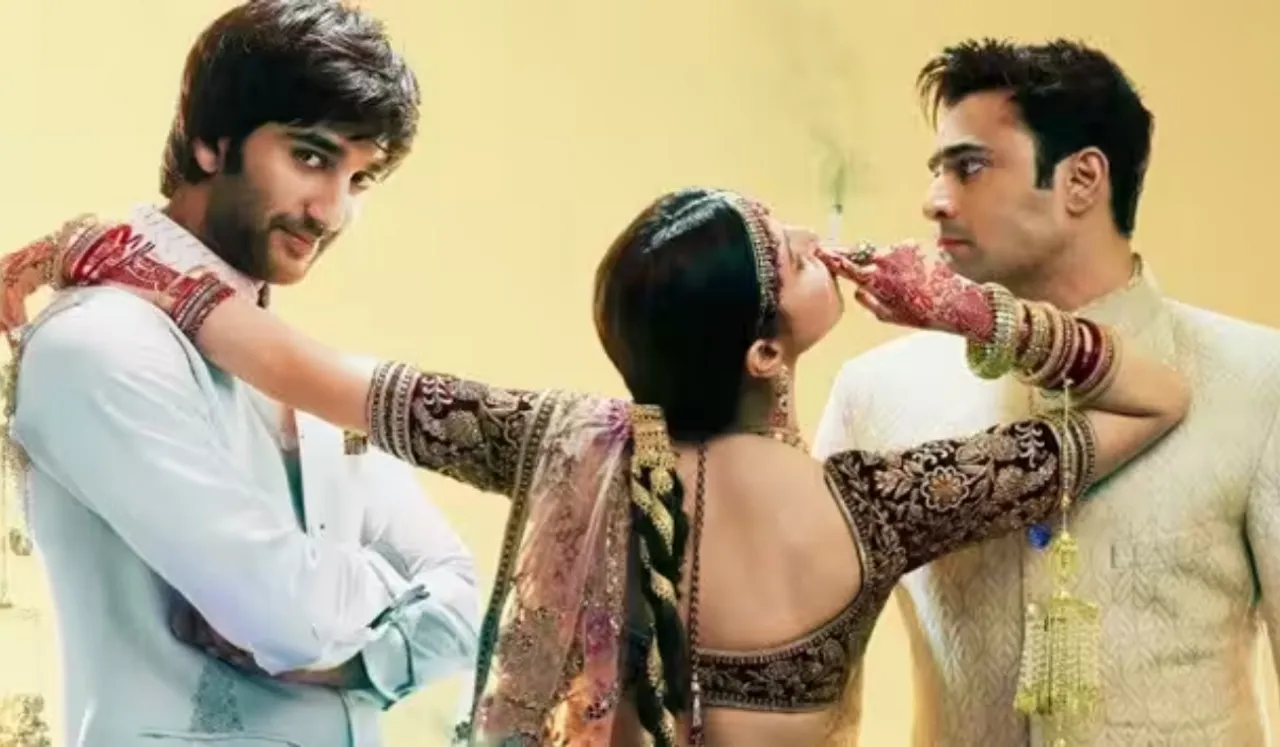 The upcoming movie Yaariyaan 2, featuring a star-studded cast including Divya Khosla Kumar, Yash Daasguptaa, Anaswara Rajan, Meezaan Jafri, Warina Hussain, Priya Varrier, and Pearl V. Puri, has become embroiled in controversy even before its release.
Directed by Radhika Rao and Vinay Sapru, the film unveiled its first teaser in August. From the initial glimpses, it appears that the movie revolves around themes of love and friendship, celebrating the strong bonds and unique relationships shared among cousins.
Scheduled to grace the big screens on October 20, the film is jointly produced by Bhushan Kumar, Krishan Kumar, Divya Khosla Kumar, and Aayush Maheshwari. Nevertheless, since its announcement, the movie has been making waves in the news due to the surrounding controversies.
 Second FIR Registered Against Yaariyan 2 In Amritsar, 5 Things To Know
According to reports, in Punjab, a second FIR has been filed against the producer of the movie, Bhushan Kumar, along with directors Radhika Rao and Vinay Sapru and actor Meezaan Jafri. 
The charges in this case relate to alleged religious sentiments being hurt due to a scene in the upcoming film where Jafri is seen wearing a 'kirpan.' The Amritsar Police reportedly registered an FIR under Section 295-A IPC (which pertains to deliberate and malicious acts intended to outrage religious feelings) based on a complaint filed by the Shiromani Gurudwara Parbhandak Committee (SGPC).
The report also claims that SGPC has voiced strong concerns, emphasising the need for strict action against the filmmakers. They assert that the portrayal of a non-Sikh, clean-shaven actor like Meezaan Jafri wearing a 'kirpan,' a symbol of Sikh faith, in a manner contrary to Amritdhari Sikhs' practice, has deeply offended Sikh sentiments worldwide. 
The SGPC demands a thorough investigation and swift action, as they believe that such disrespect to Sikh Maryada (conduct), tradition, and lifestyle cannot be tolerated. They have also called for the removal of the concerned video song from all online platforms due to its potential widespread viewership.
Previously, a similar FIR had been reportedly filed by the Sikh Talmel Committee, a collective of Sikh organisations, on similar charges.
---
Suggested Reading: London Film Festival To Premiere Kareena's Debut Production Project