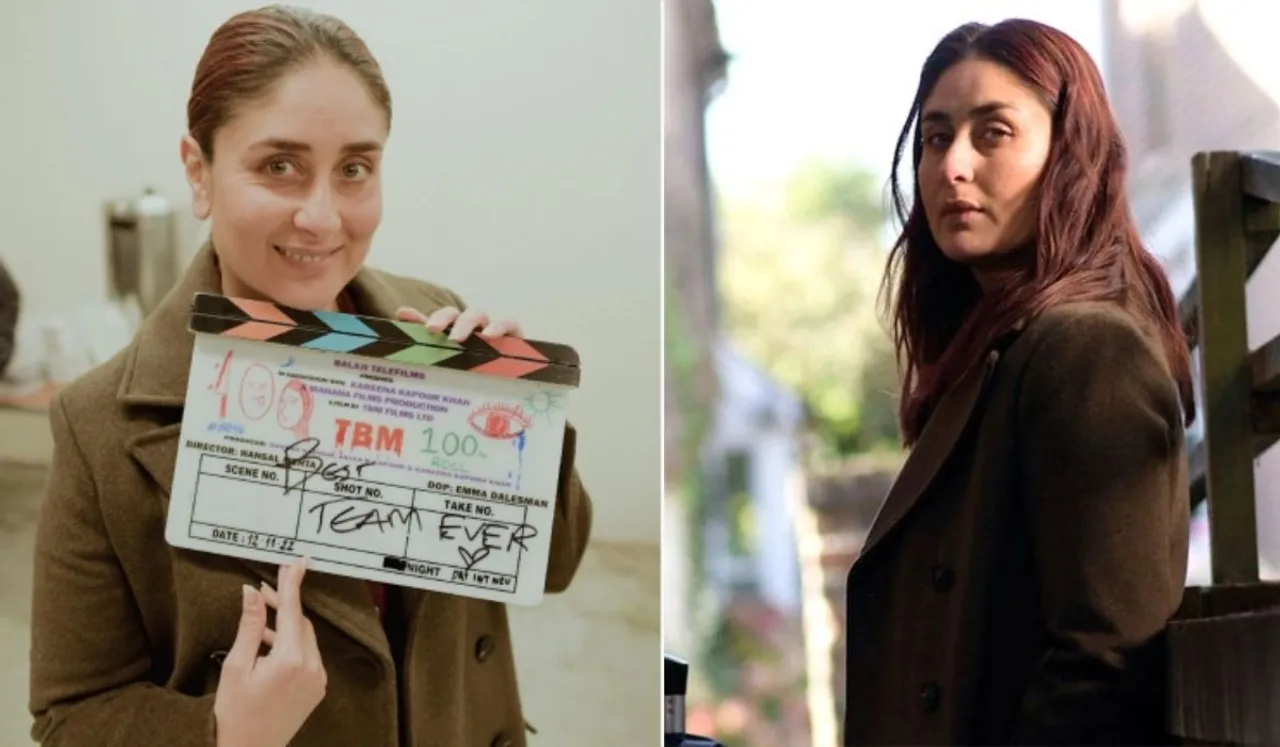 Kareena Kapoor, who is gearing up for the release of her thriller drama Jaane Jaan this month, marking her entry into the world of OTT, has also earned a noteworthy accomplishment for her upcoming project, The Buckingham Murders. Explore the details of the film and its remarkable achievement below.
After a remarkable 23-year journey in the acting world, Kareena Kapoor took her first step into the realm of film production with her upcoming project which is named, The Buckingham Murders.
Here's Everything We Know About The Buckingham Murders:
According to the synopsis of the film, it revolves around Jasmeet Bhamra (Kapoor), a single mother and police officer who is grappling with the recent loss of her child in a shooting spree. Her life takes a new turn when she transfers to High Wycombe and is assigned to investigate a missing child case. Directed by Hansal Mehta, the movie skillfully delves into themes of trauma, closure, and the immigrant experience, all set against the backdrop of an atmospheric thriller.
Moreover, it claims that Kapoor has delivered a career-best performance in this emotionally charged and suspenseful narrative.This film not only features Kapoor in the lead role but also marks her debut as a producer in collaboration with Ektaa R. Kapoor. What's more, even before its release, the film has achieved a significant milestone by securing a spot at the prestigious British Film Institute (BFI) London Film Festival in 2023.
The BFI London Film Festival 2023, in its recently unveiled programme, proudly includes The Buckingham Murders. In a brief description on the festival's website, the film is introduced as follows: 'Bollywood star Kareena Kapoor is outstanding as a troubled cop whose latest case brings back painful memories in this gritty thriller.' Audiences will have the opportunity to experience this intriguing film on October 14 and 15 during the festival.
The actor herself has expressed her enthusiasm for this project. Throughout the shoot, Kapoor has shared glimpses from her time in London, and in an interview, she mentioned that her role draws inspiration from Kate Winslet's character in Mare of Easttown.
Kareena Kapoor has a series of thrilling projects on the horizon. Prior to her appearance in The Buckingham Murders, she is set to make her debut in the world of OTT streaming platforms. She will be featured in the movie Jaane Jaan, where she shares the screen with Vijay Varma and Jaideep Ahlawat. This film, directed by Sujoy Ghosh, is scheduled to be released on September 21, 2023. She also has The Crew, directed by Rajesh Krishnan, the film also stars Tabu and Kriti Sanon.
---
Suggested Reading: "Tell Them I'm Here" Actor Nayanthara Makes Her Instagram Debut