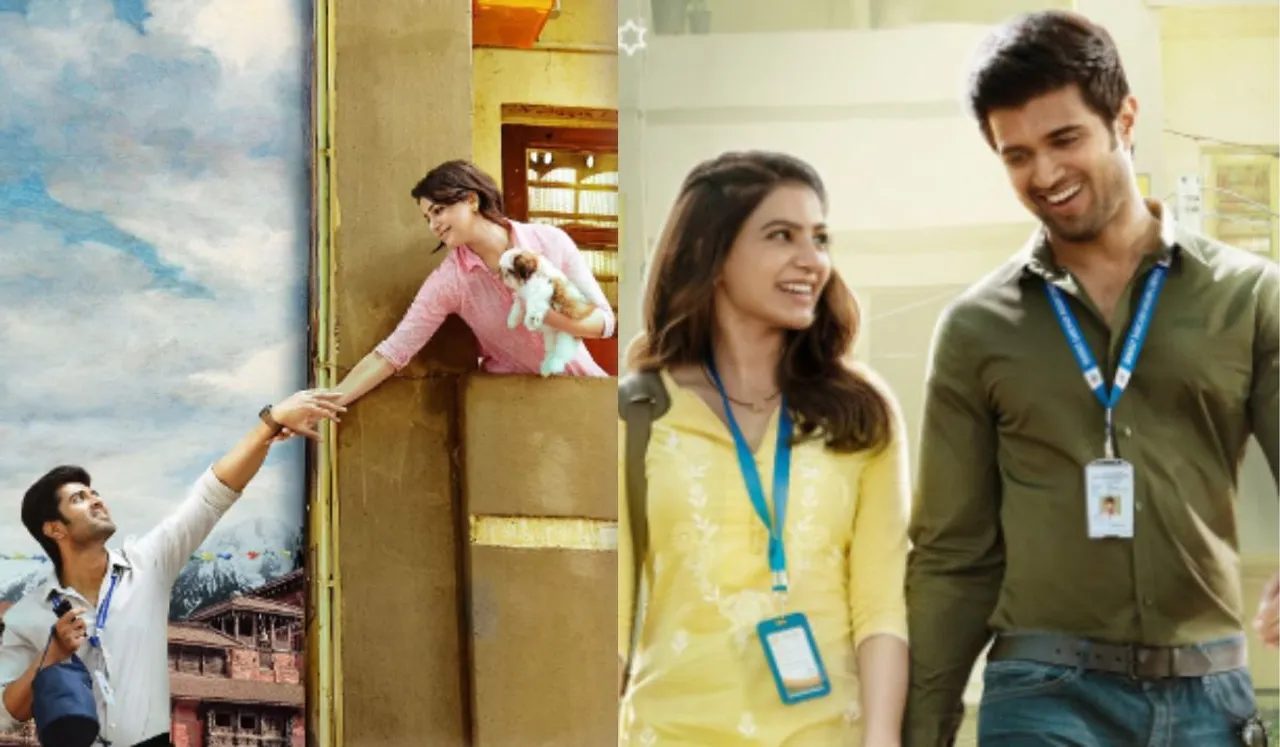 Samantha Ruth Prabhu and Vijay Devarakonda's much-anticipated romantic film Kushi had fans counting down the days until its theatrical release on September 1st. Now that the movie has premiered in cinemas, let's dive into the Twitterverse to see what netizens are sharing about their thoughts and reactions to Kushi.
The film starring Samantha Ruth Prabhu and Vijay Deverakonda, titled Kushi, was released today in Telugu, Tamil, Kannada, and Malayalam languages. Shiva Nirvana serves as both the writer and director, and the film has been produced by Mythri Movie Makers. In addition to the lead actors, the movie also features an ensemble cast including Jayaram, Sachin Khedakar, Murali Sharma, Lakshmi, Ali, Rohini, Vennela Kishore, Rahul Ramakrishna, Srikanth Iyengar, and Saranya. 
Kushi Twitter Review
In the eyes of one Twitter user, Kushi proves to be a commendable film with a straightforward storyline that showcases the shining performances of Prabhu and Devarakonda. The user shared that the initial half of the movie is deemed decent, while the latter part, laden with emotional scenes, resonates effectively. According to the user, overall, the film is found to be satisfying, particularly for Devarakonda's fans, and Samantha's performance is noted as a strong comeback.
Another netizen shares a rating of 3.5 out of 5 for Kushi, highlighting its catchy songs, impressive background music, and humorous comedic elements that contribute to its entertaining appeal. Additionally, the user acknowledged the actor's exceptional performances in emotional sequences during the second half. Lastly the user wrote that despite a few imperfections, the film is seen as enjoyable throughout.
According to another viewer who awarded it a 3 out of 5 rating, Kushi is a film that offers a clean and enjoyable romantic comedy experience. The user claims that while the storyline may be somewhat conventional, it still manages to captivate the audience's attention. The movie is noted for providing entertainment throughout most of its runtime, with a climax featuring emotionally charged scenes in the last 30 minutes that are particularly effective. 
Expressing enthusiasm for the film, another viewer stated, "We needed a movie like this. Kushi is a good film, and it concludes with a fantastic ending. Everyone should give it a watch. A fan also shared their thoughts, saying, "Finally watched 'Kushi.' It's a magical love story and marks a great comeback by @TheDeverakonda."
In another Twitter post, the sentiment is conveyed that beneath the surface of mainstream humour, paying homage to various influences, and a music score that is considered 'strictly okay,' Kushi emerges as a heartwarming, sincere, and complete story showcasing love's victory over differences. 
See more reactions here.
#Kushi Overall Review: ⭐⭐⭐
💥Hit Bomma 💥
Good 1st Half👍
Super 2nd Half👌
VD & Sam Valla characters lived in the character 👌
Songs & BGM🤩 , Excellent Story👍
Cinematography & Editing too good 👌#VijayDeverakonda #Samantha #Kushireview #KushiOnSep1st #Kushi pic.twitter.com/98MABW44Kf

— Thyview (@ThyviewOfficial) August 31, 2023
Just Now Completed My show 😃

What A Comeback From Rowdy Boy 🔥🔥🔥
First Half Is Good 👍👍
Second Half Excellent 🔥🔥
Sam and Vijay Chemistry 🫂
Interval and Pre Climax 🛐
Block Buster Confirm 🔥🔥

My Rating - 3.25/5 #Kushi #VijayDeverakonda #Samantha #Kushireview pic.twitter.com/R77gvhLjzn

— Sreekanth NTR (@Sreekant777) September 1, 2023
Beautiful aradhya excellent act by lead pair @ShivaNirvana

4/5 rating 💥🔥#KushiReview #Kushi pic.twitter.com/KF7fBmDcmV

— ៣♬⩎នϦɨន♬៣⨏ɨ៩ᖱ (@manshiShivSam) September 1, 2023
---
Suggested Reading: Report Claim Nayanthara's Staggering Fee For 'Jawan'